It's time for the main event of the evening that shocked the world and fans of the Boxing world. Last night Floyd Mayweather faced Logan Paul one of the most hyped matches ever and the return of the ultimate notorious Floyd Mayweather in the ring.
The Match was held at Hard Rock Stadium in Miami, the event was the money-making machine because whenever Mayweather steps into the ring, things get excited and bookies get ready to make big money.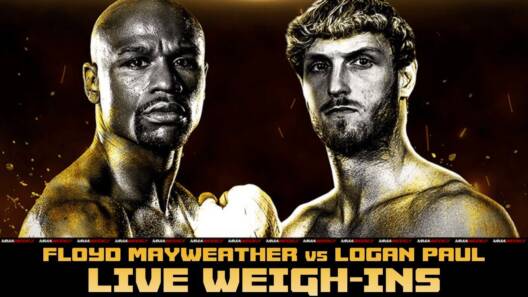 Lots of Blows, But No Outcome-Floyd Vs Logan
It was the big thing, Floyd Mayweather returned after his last fight against Conor McGregor and that was the only fight he was involved in it.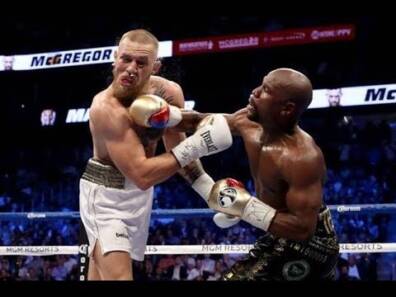 After four years, 44 years old Floyd Mayweather stepped into the ring with the man whose larger and got more stamina too. As per the stats, Paul Logan had only lost one fight and Mayweather won all of his 50 fights.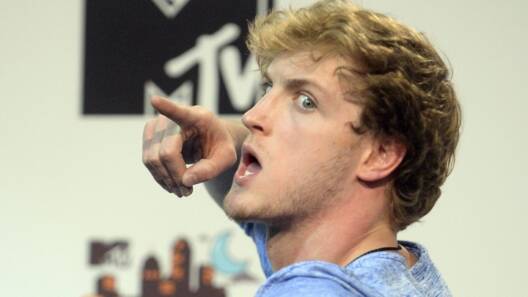 For those who don't know, Logan Paul is a YouTuber and social media personality. Although he's also a professional boxer but didn't have that much experience as compared to his opponent.
With the massive experience in this area of sports, people expected Floyd Mayweather might knock Paul out within few rounds.
But it didn't happen, Paul constantly blocking Floyd's heavy punches throughout eight rounds. After all, Paul was facing Mayweather, he ain't meant to stop himself and did every possible thing to get him down, and he did as well.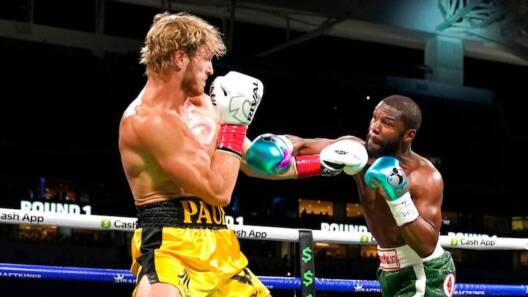 Landed some shots that made Paul get down, although after hours of fight exhibition and the outcome came with no winner. Because there were no judges presented in the special event.
Yes! The whole night got wasted, the total number of punches landed was 73 and the majority were from Floyd Mayweather and to be honest, for Paul it's a big thing for him.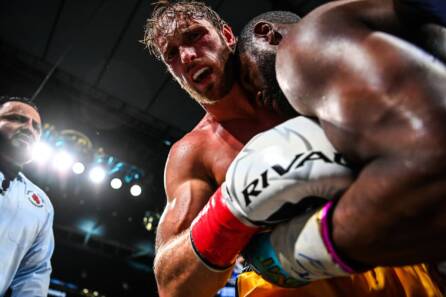 Within few rounds, he realized his draining energy, and then he planned to tie up with Mayweather as his strategy to stand in the rest of the rounds.
In the beginning, the fight considered a big joke, but still, the stadium was a house full, and even hundreds of people tuned in to it as well.
Paul's Remarks On His Fight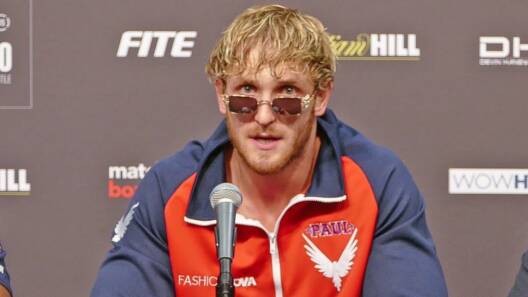 "I want anyone to tell me anything is impossible ever again," "The fact I'm in here with the GOAT means the odds can be beaten. Everyone can beat the odds and do great things.
Floyd Mayweather, it was an honor, I'm going to go home thinking if he let me survive. It was the coolest thing ever, said Logan Paul."
Everyone knows Floyd Mayweather retired in 2017, the only reason for his comeback to vow the 'Money' and his fights make way higher profit than other fights.
Floyd Mayweather Had Fun
Floyd Mayweather shared his thoughts on his return bout, "I had fun," "You've got to realize I'm not 21 anymore. I had fun moving around with these guys. He was better than I thought he was. This was fun."
"I have got nothing to lose or prove to the world, I had fun and in the end, it's about money. I am going into the Hall of Fame of boxing, I had a great career and earned every single thing I can."
Although the match finished, apart from the fight another thing got the center of attention and that's none other than Logan Paul's Pokémon card. Paul Logan entered the ring wearing a Pokémon card around his neck and that's the first-edition Charizard. Paul bought it for $150,000 and it went viral.
It was the night that every Boxing fan always remember because no one expected such a hell of entertainment won't say a fight. After all, it surely a one-sided bout and that's what everyone says.
What do you think of the story? Tell us in the comments section below.