A group in Karachi is operating an alleged torture cell by taking citizens hostage and carrying out illegal activities. The group reportedly operates from the office of a man named Sarmad Siddiqui based in Tariq Road. In a recent viral video, men can be seen being beaten in the torture cell in Karachi.
According to a Facebook post, the group attempts to put pressure on the police and other agencies by subjected the youth to the worst forms of violence and by showing affiliation with intelligence agencies.
As per the video, three young men were allegedly abducted for their involvement in a dispute with another man. One of the fellow said that his female friend got threats by a male. She made a complaint regarding the incident to him.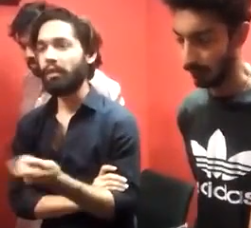 The man was threatening the girl that he will leak her videos and photos if she does not send him the specified amount that he was asking for. Due to this reason, the boy brought the blackmailer to this torture cell so that he could teach him a lesson. But as per the video, he never took permission from any of the authorities in the torture cell.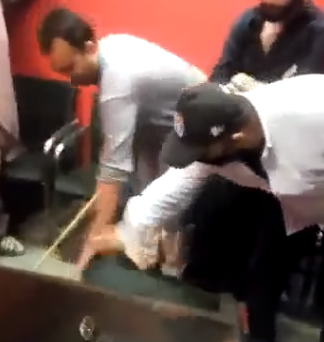 The second of the three men abducted said that they fought to save their friendship and not for the girl. The three young men were then brutally tortured by the men who abducted them. They were beaten with sticks and were verbally abused.
Role of police for the safety of civilians
This viral video of an unofficial torture cell in Karachi raises a few important points as men can be seen being beaten in it. It is frightening to see how three young men had to face torture by a few unknown but powerful gang members.
Law enforcement agencies in Pakistan are responsible for the safety and security of civilians. However, they have failed to provide any safety and security to the citizens. The recent irresponsible statement by CCPO Lahore is an example of that.
Instead of protecting its civilians, police often blame the victim. It is evident that the poor and other vulnerable or marginalized groups invariably face the greatest obstacles for obtaining justice in a corrupt system.
There is a need for reforms in the police system of Pakistan. The digitization of the Punjab Police in 2017 was a good step. The government should take better steps to improve the accountability and transparency of the police officials.
What do you think of this story? Let us know in the comments section below!