Breakups are inherently messy and awkward. You are ending things with someone you loved. There are bound to be hiccups. One of you is probably going to ugly cry. But some breakups are next level cringy. The one we are about to share with you will be the most cringe-inducing breakup story you will ever come across. A Pakistani girl leaves her boyfriend for a girl and it's cringy.
Recently, a social media user, with a fake account in order to remain anonymous, shared his breakup story on Facebook. He posted it in a Facebook group called 'Devil in the form of a WH*RE'.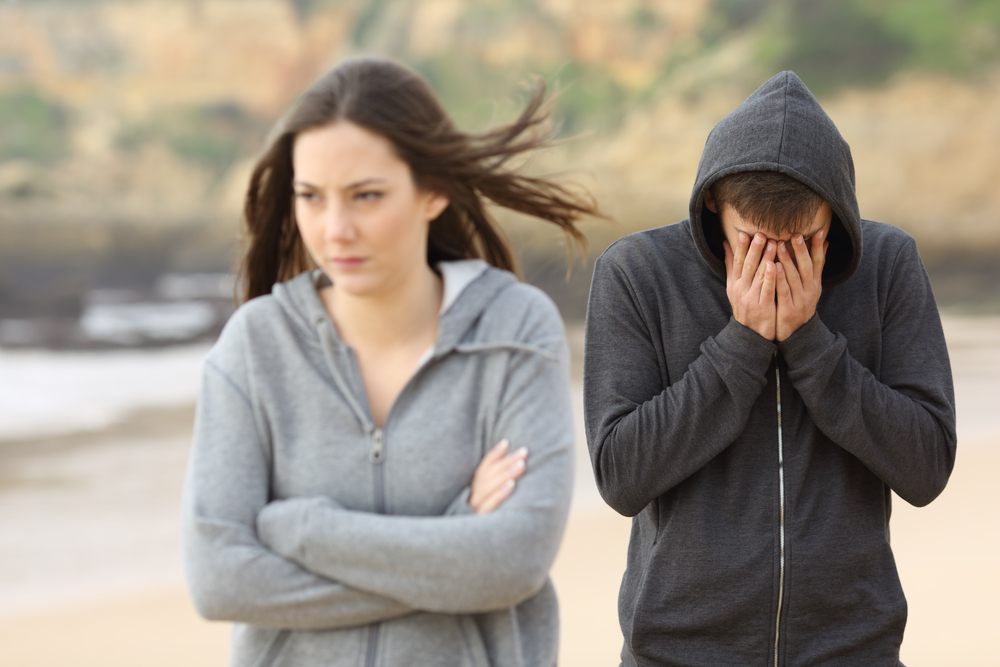 So here goes a story that is so cringe-worthy, so surreal, it would feel right at home in a Hollywood rom-com. A Pakistani girl who leaves her boyfriend for a girl she is interested in.
Guy gets ditched as girlfriend chases another girl
So basically, this guy with a pseudo name Alam Sha begins his story by cautioning everyone about the cringefest they are about to witness. According to the Facebook post, it took this guy two days to decide whether to share his story or not, given that it was way too 'cringy' for him.
Anyhow, as it appears, the guy belongs to the 2018 batch of the Lahore University of Management Sciences (LUMS) that you all must know of. His ex-girlfriend, Maryam, was in one of his classes, and Alam quotes, "She was very pretty."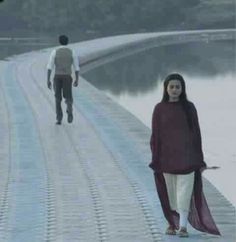 Just so you know, this all happened in the seventh semester of his bachelor's. He began talking to her as a classmate. Then later, they both exchanged their IDs. Turns out that three months, he proposed to her. As per the guy, he thought it was his 'responsibility' to do so as a boy.
At first, Maryam accepted his proposal whole-heartedly. However, then began the whole drama. Apparently, out of nowhere, it all went down the drain from there. Enters the villain of the story, Alishba.
Eventually, Maryam began ignoring him. After a good 8 or 9 months of being together, and building a great understanding, the girl began drifting away from the poor guy.
What's worse? Breakup over text or finding out your partner is gay?
So here comes the cringefest that we earlier warned you of. After texting her for two days, and constantly getting ignored, Alam did not lose hope. This time he confronted her and asked her why she has been ignoring him.
Yet, there was no reply. Swallowing his ego, he goes onto say that he has a surprise for her. To this, the girl replied that she is with Alishba, her friend. The guy then asks her if she has been with her for two days because he has been texting her for two continuously on Instagram, Whatsapp, and even her number.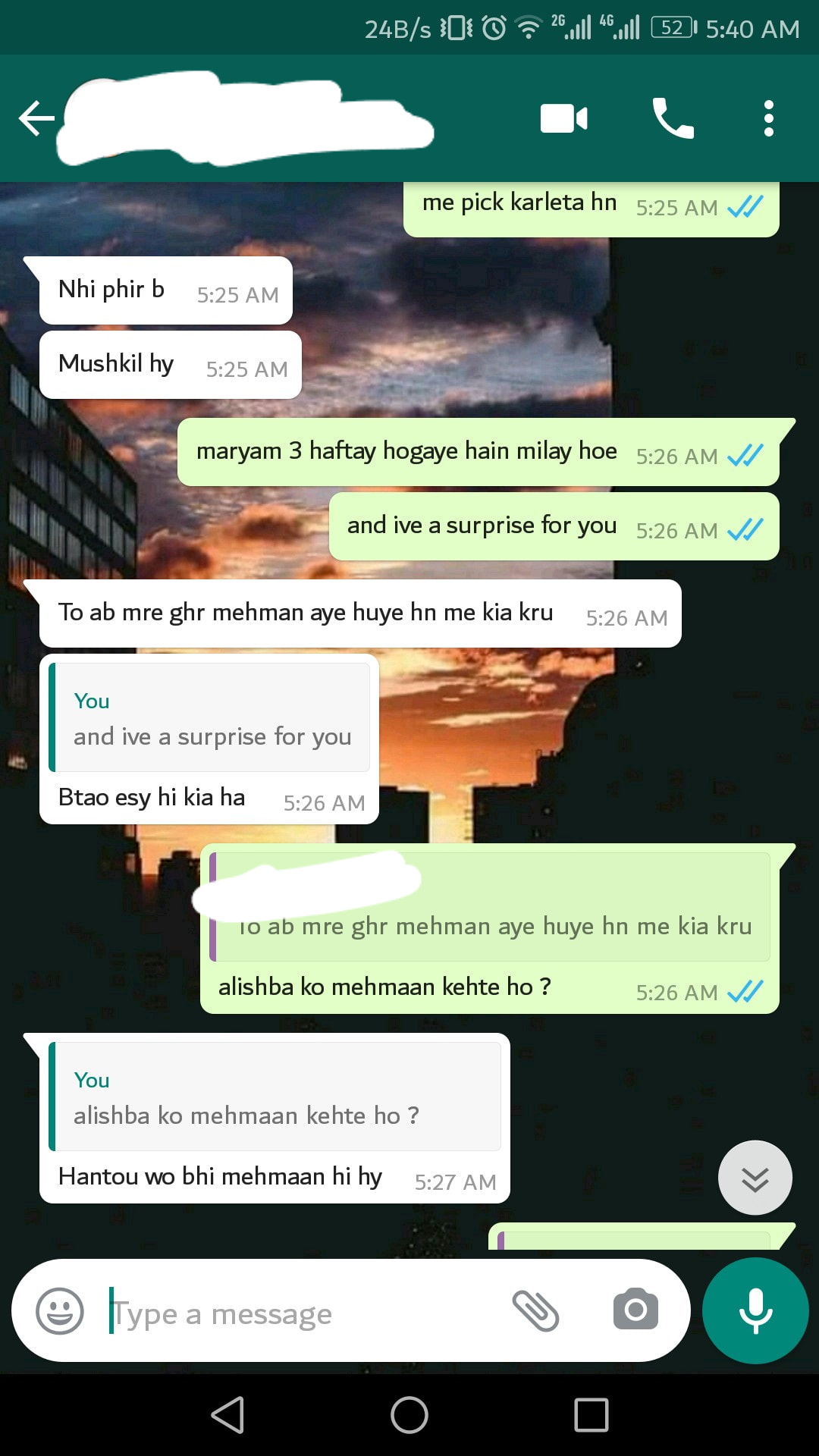 She was though. She was with Alishba for two days. Moving on, Alam then asks her about how she is doing to which she replied rudely and did not even bother to ask him back. Once again, he swallowed his pride and practically begged her to meet him since they had not met for 3 weeks. In fact, he even offered to pick her up. But she refused to.
Maryam had a special 'guest' over. Obviously, Alishba. After having enough of rude responses, Alam erupted and asked why she has been acting like this. Then came the most unclichéd breakup ever.
"Alam I am sick of you, your over possessiveness, your nonsense talks, and my previous and current relationships. I am totally fed up! But now I know what I want and what not. Alam I am interested in Alishba. Now I know why none of my relationships worked out. I am interested in girls and now please stop chasing after me. And stop messaging me," her text read.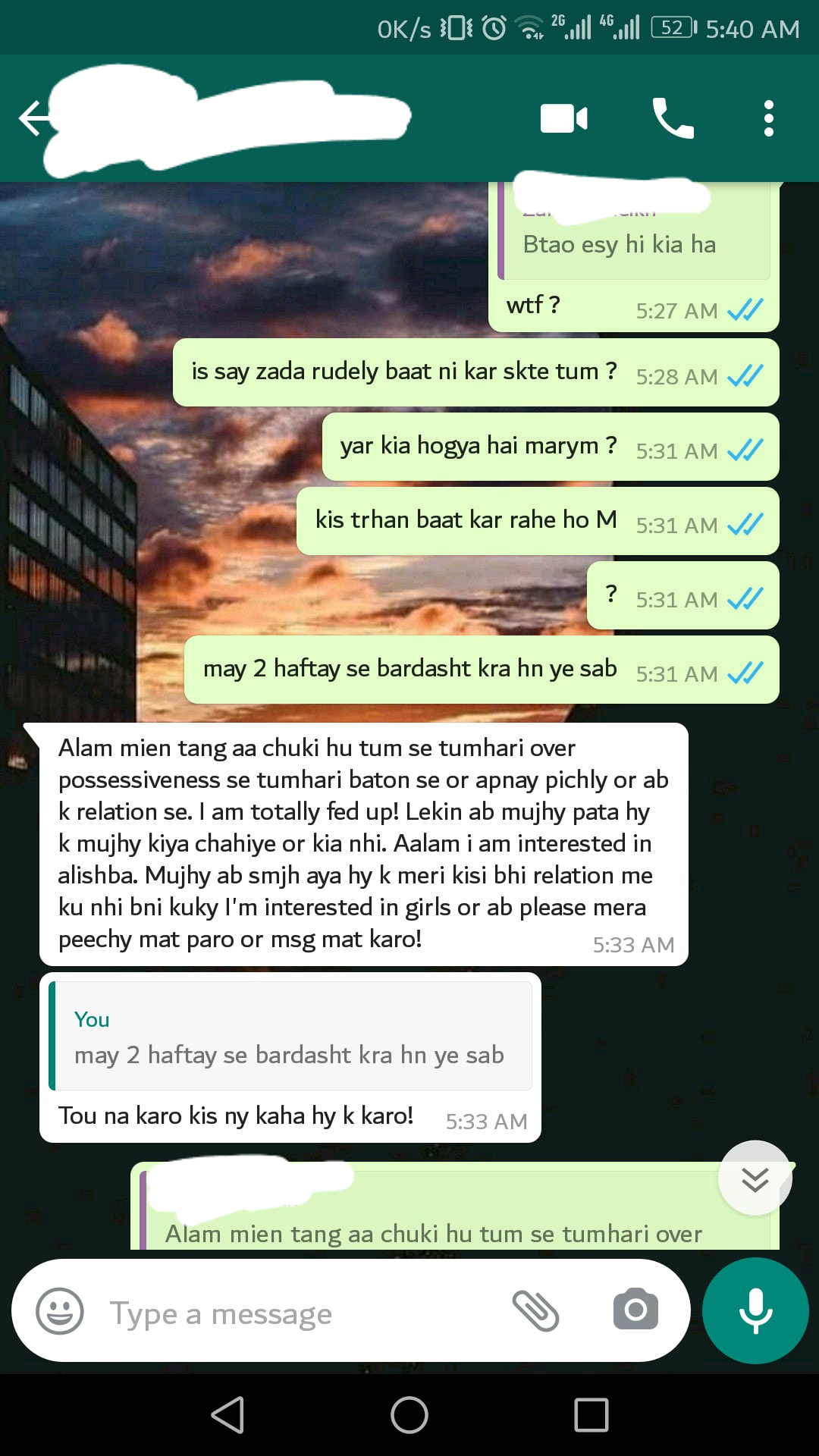 Shocked over what he had just read, Alam held himself together and asked her to calm down. Maryam told him that she is least interested in him and asked him to never text again. And BOOM! She blocked him.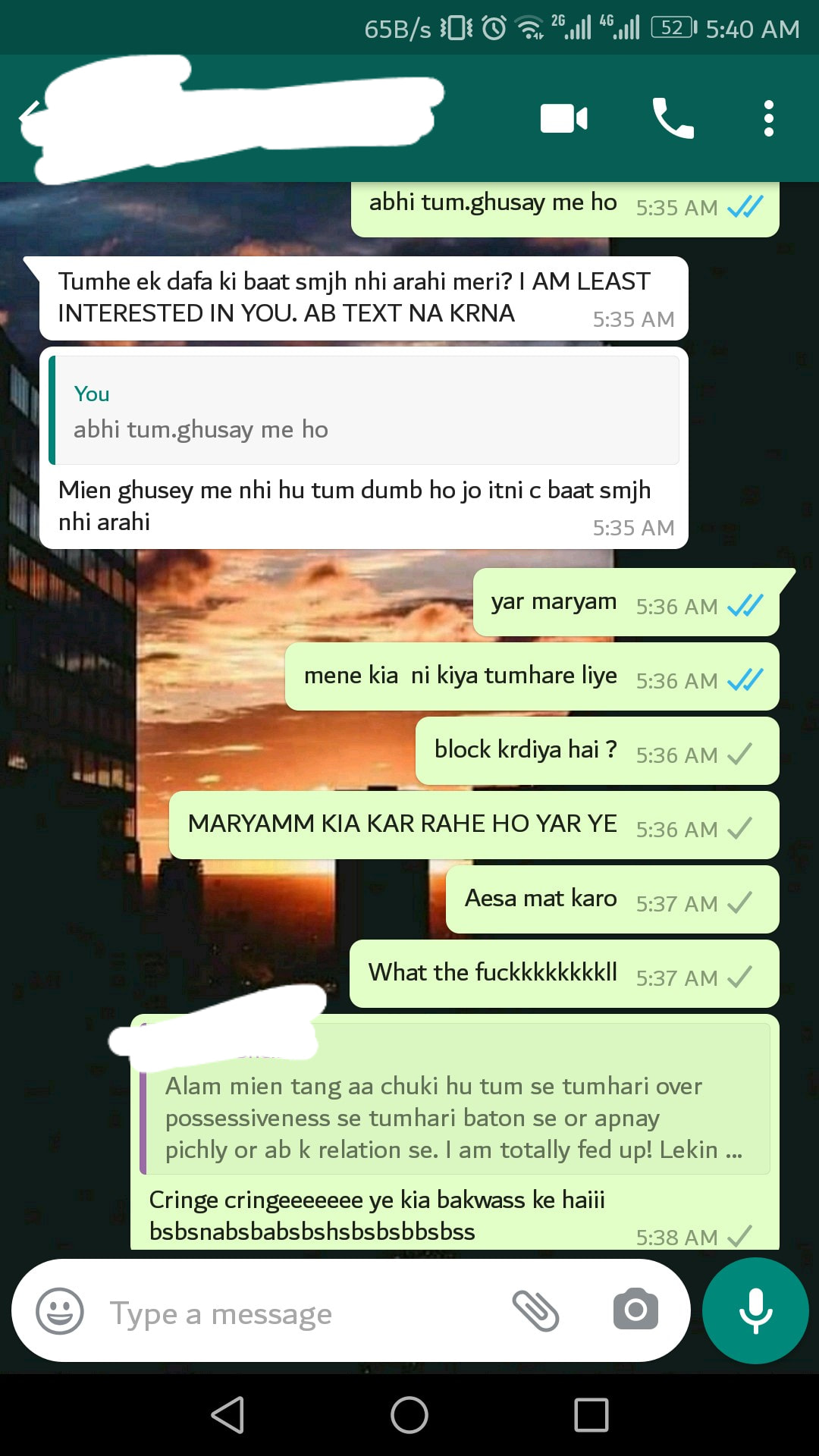 Nowadays, the youth has normalized exposing their former partners on social media. While some people share their successful love stories, others share their stories of failed relationships and betrayals.
Did you read the one where a boy virtually slapped his ex-girlfriend who wanted him to pay for her Eid dress? Well, that is yet another cringy story!
What do you think of this story? Let us know in the comments section below.