Day after day lots of gaming gadgets and hardware are launching for the gamers out there. Right now, most the gamers have two best gaming hardware on board to the game in ultra-high settings with over 60 fps.
Custom PCs and consoles undoubtedly made gamer's life easier without any doubt on that. But what about those who want both gaming and productivity? Yeah, most of you might answer, hey you mentioned PC but no one can travel with it then laptops come in.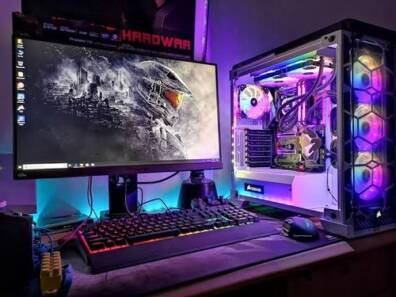 The laptop is one of the favorite hardware for workaholics ones out there. But looking at the demand for gaming laptops, many of the big gaming brands have introduced some insane gaming laptops that cannot only allow the user to play games but also be productive as well.
Knowing the fact that most creative people require high-end laptops for work and they do gaming as well. That's why in the market there are tons of gaming laptops, but now the big question is which one is the best?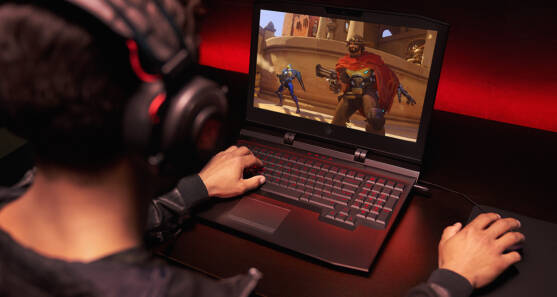 Buying the best gaming laptop, you should know that it requires research and a lot of opinions. But why waste time on it, when you have us on board? We bring you the top 5 gaming laptops of 2022 that you can buy to enhance your gaming skills anywhere you want.
Top 5 gaming laptops of 2022
The gaming market is filled with incredible brands and different varieties of gaming laptops. So, mostly for new ones out there, it has always been hard to pick the best gaming laptop which is future-proof and satisfies your gaming needs.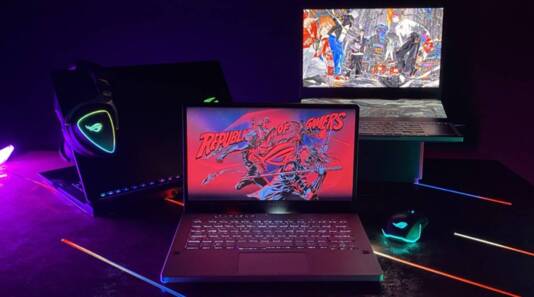 You must understand that having the best gaming laptop means there would be no compromise in portability and performance at all.
Without wasting any more time, let's enter the cave of the top 5 gaming laptops you should invest in now.
Razer Blade 15
Starting the list with the most popular brand in the gaming community "Razer". Razer has produced some of the insane gaming laptops and nailed it in every manner. In 2022, they released Razer Blade 15 and it's top-notch in every form.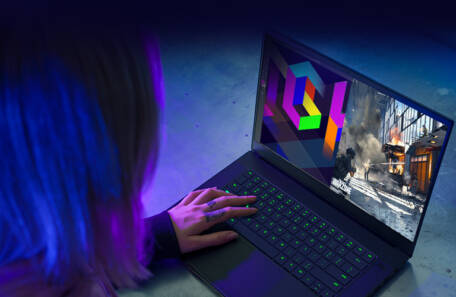 It comes with the powerful Intel Core i7 12800H paired with the beast Nvidia RTX 3070 Ti, of course, you can go with the big boy but in this chassis 3070 Ti would deliver a remarkable frame rates and overall performance.
Talking about the display, Razer Blade 15 offers you a 1440p resolution of the 240Hz screen. You also get a 1TB PCIe 4.0 NVMe SSD and 16GB of dual-channel DDR5 RAM at a blistering 4,800MHz.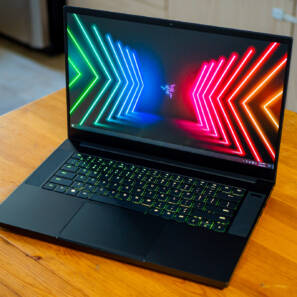 Why it should be your choice? Because it has wide options of CPUs and GPUs. Unmatchable build quality and most importantly great battery life.
MSI GE76 Raider
Another beast in the cave of the top 5 gaming laptops is MSI GE76 Raider which gives you the ultimate performance in style. You cannot avoid its outstanding high-end components like the Intel Core i9-12900HK and Nvidia GeForce RTX 3080 Ti.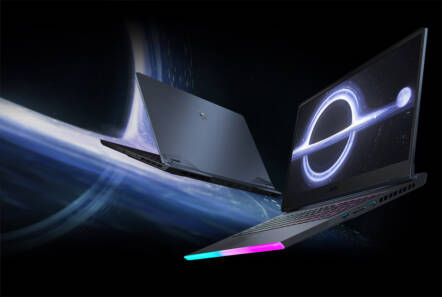 You read it right, 3080 Ti to upgrade your gaming performance and lets you enjoy your gaming experience anywhere you want. The display is also fascinating because it has a 17.3-inch, 1080p display that goes up to 360 Hz, which is great for esports players and that's a great sign for FPS players out there.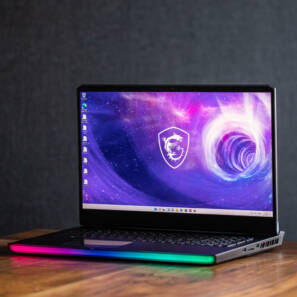 A gaming laptop and RGB light bar are the best combinations to have. One of the drawbacks of this model is that it has loud fans and it's annoying. Otherwise, on the paper of the spec sheet, this looks marvelous.
Asus ROG Zephyrus G14
Discussing gaming laptops and forgetting to mention Asus would be a shameful act. Asus is the big brand in the gaming community, from computer components to peripherals, they have ACED in every area of computing hardware.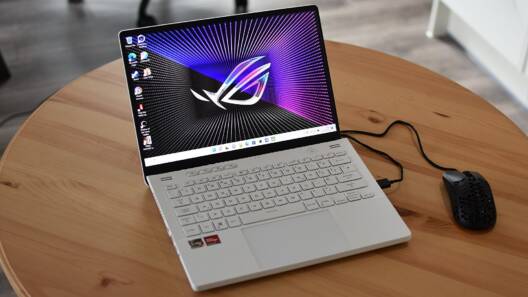 They have also left their footprints when it comes to producing the best gaming laptops and in 2022 they launched Asus ROG Zephyrus G14.
Asus ROG Zephyrus G14 is something that every gamer would love to have and show off in front of their friends. Because it's powerful and stylish in design.
One more thing it's the newest version of G14 with the latest AMD Ryzen 6900HS and paired with AMD's RX 6800S which makes the laptop a living beast.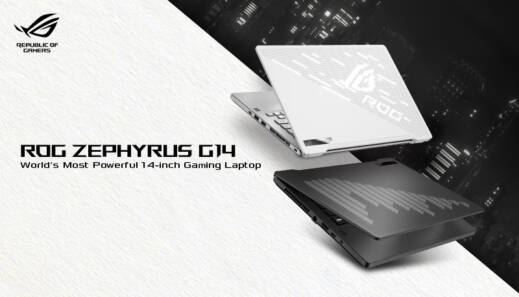 Everything about this laptop is perfect except one thing and that's the battery life. That's something where people think twice before investing in this beauty.
You can see the battle between CPUs some are using intel and others Ryzen. Some of you might get confused in this area as well, so check out which gaming CPU is best for you Intel or AMD.
Alienware x17 R2
Alienware is a big name in the gaming world and is known for some of the incredible high-performance laptops they have ever produced. They have made it to the list with "Alienware x17 R2" and it has everything that a gamer wants it.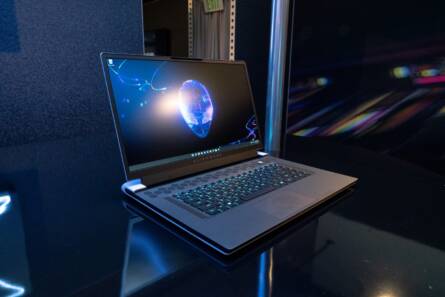 Alienware upgraded their league and went with an Intel Core i9-12900HK and an Nvidia GeForce RTX 3080 Ti some of the most powerful combinations on board right now. As per the reviewers, it has shown a great strong performance in both gaming and productivity.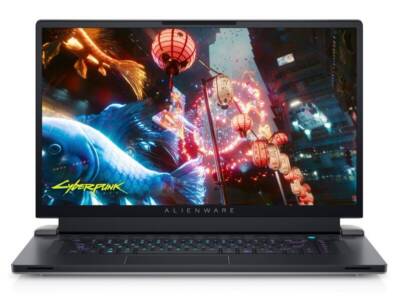 The design is futuristic and minimalistic with no fancy elements added. But one thing, compare to the above laptops, it's a bit larger weighing at 6.82 pounds and you won't think of carrying out more.
Asus ROG Strix Scar 17 G733
Another Asus entry is in the best gaming laptops list and this one is special in every form. Asus ROG Strix Scar 17 G733 is considered the best ESport gaming laptop on board for various reasons and let's dig deep down into it.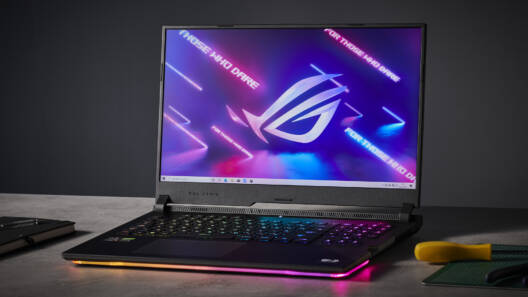 Asus ROG Strix Scar 17 G733 holds a powerful AMD Ryzen 9 5900HX that's paired with another beast Nvidia GeForce RTX 3080 and both of them create a new space for gamers. Not only that, but now comes the crazy part, Asus ROG Strix Scar G733 offers a 360 Hz refresh rate on its FHD screen and has top-end components to power esports titles to get to frame rates that can use it.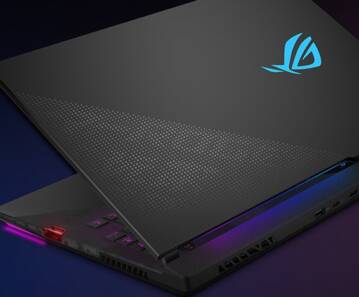 The whole design feels premium and gives you a gaming laptop vibe. Comfortable keyboard clicking caps, bassy audio, and overall strong performance undoubtedly contribute to the best gaming experience.
Hope this is enough for all the gamers who want to invest in gaming laptops. These are the top 5 gaming laptops released in 2022 and they have been tested by experts. Don't go with usual laptops knowing the fact that your main purpose is gaming, invest in something that is worth every penny and fulfills your desire overall. Despite having such high-end systems around still gamers get into dilemmas between PC and Consoles at the time of buying.
What do you think of the story? Tell us in the comments section below.