Indian rising star Sushant Singh Rajput was found dead at his home in Mumbai on Sunday. Police confirmed he committed suicide, local media reports. He was 34. Since then many have refused to believe that the actor actually committed suicide and think it is another matter entirely.
Sushant seemed to be one of the jolliest and happy actors in the industry, to even have a speck of doubt that he might be facing depression is a surprise to many.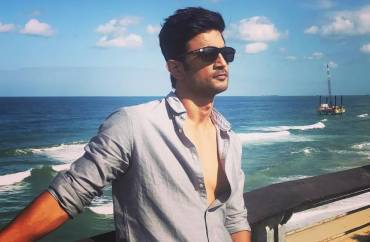 While some call it a murder and others call it a result of mental torture, it seems like the sad incident is getting further entangled into controversies and mysteries.
Sushant's house was haunted?
Recently, a new report has surfaced on the internet. It claims that the late actor's Mumbai's house was actually haunted. Sushant's girlfriend Rhea Chakraborty was summoned by the cops. They interrogated her for nine hours.
Rhea Chakraborty claims that Sushant's house was haunted!

Like, seriously!!

Yeh script kisne padhai hai bey isko??#JusticeForSushantSinghRajput

— Fiza Khan💫⚠️ (@FizaKtweets) June 20, 2020
Rhea made a number of revelations and some of them are quite startling. As per an entertainment portal, Rhea said Sushant's former Bandra home was haunted.
"That's what I felt and even Sushant was disturbed while we were staying there," she told the cops.
Since Sushant's demise, the whole Bollywood fraternity along with Mumbai police has been searching for the reason for his death.
Take a look around the alleged 'haunted apartment' here:
Lastly, police have been interrogating both Rhea Chakraborty and Sushant's psychiatrist. Sushant took his life on June 14 and a week later, the investigation into his mental health still continues. Apparently, Sushant wasn't happy with the behavior of his Rhea. Sushant's psychiatrist has made some startling revelations in the interrogation of his death.
What do you think of this story? Let us know in the comments section below.