Disclaimer*: The articles shared under 'Your Voice' section are sent to us by contributors and we neither confirm nor deny the authenticity of any facts stated below. Parhlo will not be liable for any false, inaccurate, inappropriate or incomplete information presented on the website. Read our disclaimer.
This story has been submitted by FAST University Students Body.
COVID-19 is spreading in our community. We need to stay safe by taking some simple precautions. These include physical distancing, wearing a mask, keeping rooms well ventilated, and avoiding crowds. Cleaning our hands and coughing into a bent elbow or tissue is also important.
The second wave of COVID-19 is even more lethal. At least 62 more people in Pakistan died of coronavirus during the last twenty-four hours. According to Radio Pakistan, 1792 people tested covid positive during this period after tests of 34,772 people.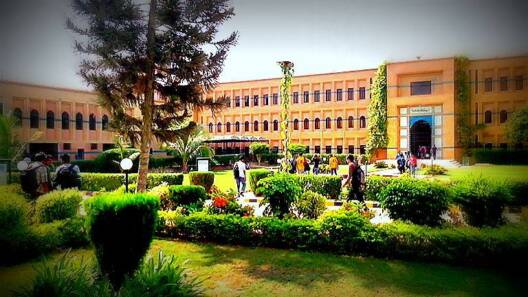 The figure for active COVID-19 cases in the country is 40,491. While 409,085 people have been recovered from the virus.
Due to the surging virus cases, the government had ordered all institutions to close down. Classes went online, and in-campus exams were suspended until it was safe to hold them.
The second wave of COVID-19 is strong. Under such conditions academic institutes cannot afford to remain open, risking the lives of students and their families.
However, some universities are still not following government SOPs. FAST University Karachi Campus is also on the list of those universities.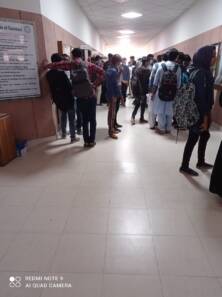 "All other institutions are having online exams or are waiting until it is safe. Therefore, so why can't the FAST's Karachi campus do the same?" FAST University Students Body told Parhlo.
"Even FAST-Isb and FAST-Lahore campuses have delayed their examinations till after January 10. Is the safety of their students is more important than ours?" continued the body in its email.
"There can be no logical reason why ours can't be delayed as well."

Meanwhile, more than 950 students of the FAST's Karachi campus have signed an online petition, they demanded the university officials should either delay or take exams online.
"If they claim they are concerned that students should get their degrees on time, then it is just a charade," said students' body. It also gave details of the petition.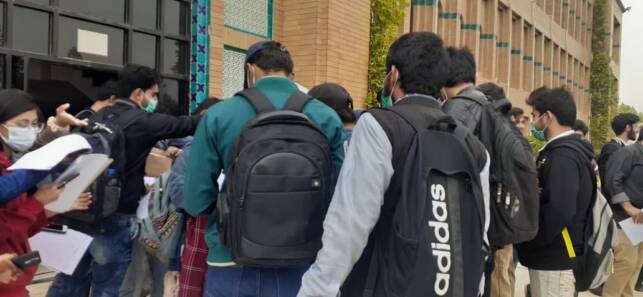 "We, as students, are more concerned about our health. We do not mind if the exams are delayed. If the university is truly concerned about degrees, then instead of risking our lives, they must hold exams online."
"We do not want to become a catalyst that can bring coronavirus into our families."
Moreover, the FAST University Students Body also urged the university to take back their decision. It asked the university to hold exams online or to wait for the government's next order in this matter.
Earlier, there were reports that FAST's Karachi campus was allegedly not following SOPs. Its shocking to see students suffer amid COVID-19.
Also Read: 6 Reasons Why FAST University Students Have The Toughest University Lives!
What do you think of this story? Let us know in the comments section below.