Shehzad Roy has been a part of Pakistan's music and philanthropist world from as long as we can remember. From his extremely nostalgic music to his contribution in the education welfare of Pakistan, he always creates an impact worthwhile.
What made PSL's opening even more exciting was the debut of Shehzad in PSL with a brand new song called Ballay Ballay. The song goes something like this:
Oo Ballay Ballay, Tu Gaind Kar Ra Mundiya
With the redemption of the desi song Ballay Ballay, Shehzad changed it in terms of cricket language and it sounded pretty unique and energetic.
Wow..love you https://t.co/xJJU84oDZ6 time v will do this in Pak. Here you can see my performance @ #HBLPSL opening https://t.co/cPgagFZwV0

— Shehzad Roy (@ShehzadRoy) February 9, 2017
The crowd enjoyed how this desi song became more energetic!
Yep Yep!
Chalain gay Ballay Ballay coz @ShehzadRoy said so. pic.twitter.com/OLiDd1PMVC

— Hina Safdar (@hinasafi) February 9, 2017
Absolutely!
Ballay Ballay was the highlight of the show…well done @ShehzadRoy #PSL2017

— Mahi ???? (@katebush997) February 9, 2017
Lit!!!
Shehzad Roy's PSL song is so lit

— Rameen (@rameenistan) February 8, 2017
Aside from his performance, Shehzad continued leaving his mark on Pakistanis. In an interview that was taken during the match, Shehzad Roy mentioned how PSL would've been more exciting if it was held in Pakistan.
Only @ShehzadRoy had the guts to say that PSL should be in Pakistan. Love you to the moon and back man ????#respect

— Nabeha Latif (@Nabehal) February 9, 2017
Love Him For Saying This!
I loved how @ShehzadRoy said that PSL should be held in Pakistan. Massive respect for you brother #respect #PSL2017

— Junaid Iqbal (@junaidsaysblog) February 9, 2017
Aside from this, we all noticed how Shehzad Roy doesn't age AT ALL. He is literally the same after all these years. LEGIT.
WHAT THE FUCK SHEHZAD ROY ISNT GETTING OLD? #PSL2017 #AbKhelJamayGa

— Beatles Fizz® (@FizzaRahman) February 9, 2017
Extremely Good Looking!
Will Shehzad Roy EVER age?
What a good looking man! ????

— Soha (@SohaTazz) February 9, 2017
Not At All
Shehzad Roy doesn't age?

— Tuaha Sohail (@TuahaSohail) February 9, 2017
Absolutely
I have been watching You since the age of 8 and You ????????.
never Changed a bit except those long hairs.
Shehzad Roy pic.twitter.com/mh9fLZFhqc

— Ammad khan (@ammad172) February 10, 2017
Need To Know Their Magic Potions!
shehzad roy and mahnoor baloch dont age

— I am Zalmi (@k3wlbwoyy) February 9, 2017
And here's us making his before and after collage…just for the sake of it.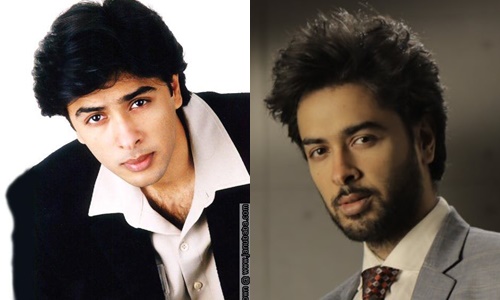 Indeed he is aging very beautiful. *MashaAllah MashaAllah MashaAllah*
Aside from this, kudos to Shehzad Roy on his amazing performance!