Shehzad Roy is a legend of Pakistan. He continues to outshine and set remarkable standards of his work. Shehzad produced a good number of songs that topped the charts and transcended into a whole era of music.
But he is not just about music… He is an artist who has graced remarkably outside the music industry with his works. Shehzad Roy has been involved in much credible work. He is a humanitarian, philanthropist who holds a strong desire to bring harmony in Pakistan. He has vied to make a difference in aspects he finds himself suitable to work.
Education in Pakistan is a major problem. Where a colossal number of children remain in a lack of education, our educational system does not boast a remarkable standard either. In fact, the local system has never been updated.
Our textbooks are decades old. The information contained in the textbooks has not been revised. There has been absolutely no advancement in our education. It has been the same as it was when our ancestors acquired it.
Shehraz Roy has taken a leap to change some things. Since he likes to work a bit differently, he has committed his work to not only promoting education in Pakistan but refining its standards.
Recently, he was seen talking about a book developed by him and a number of other people. It contains learning lessons incorporated into a story form that seems unique and a work never been introduced in Pakistan before.
Here is Shehzad Roy briefing about the textbook:
We cannot say much other than appreciating Shehzad Roy's resilience and determination that has produced remarkable results evident of a unique textbook developed for students.
He talks about the importance of the foundation, the basis of an individual's nourishment that he/she learns in the early years of life. The objective is to present education in a rather interesting manner that is friendly to one's nature and harbors their prior interest.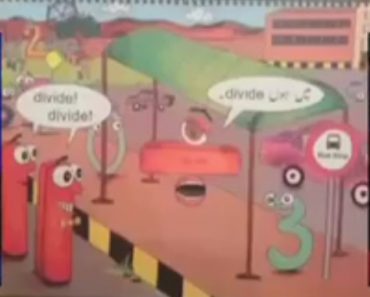 You simply wanted to read a story; it taught you basics of Mathematics. How cool is that?
It is a genius thing and must do wonders if officially introduced in our education system. It comprehends the core of human nature, triggers the basis of what tends to work with people. Gone are the days when a subject was imposed on people and they followed; times are change, working ways have to change as well and Shehzad Roy's contribution is a pinnacle of where the future belongs.
We wish Shehzad Roy and his team all the great luck in their endeavors. Make they continue to make difference and find success in their motives.