There is nothing more detestable on earth than an ungrateful person. On the contrary, there is nothing like people who are grateful and live life to the fullest, irrespective of their imperfections or unstable circumstances. Certain stories of life enthrall you with their potential and offer a chance for everyone to learn something.
We have a story of a Pakistani couple who have propelled a sense of gratitude in their take on life with their imperfections dangling along as they certainly inspire everyone.
In our society, it is not easy to live your life if you have setbacks, regardless if they are natural conditions. Our society is built upon a paradigm that does not tolerate diversity or people naturally imperfect, such as dwarves. Yet, a person does not have to be perfect but finish up along the lines of what is acceptable in society's terms.
Today we are going to share with you a story of an extraordinary couple in Pakistan which is nothing like anything you have ever seen before. This very couple is the benchmark of what unshakable confidence looks like and how immense gratitude towards life entails and makes life worth living.
Meet Snober And His Husband
Who Says One Has to be Perfect Enough to Enjoy Life and Live it to the Fullest?
Sanober, the wife shares an enthralling story of how they met each other. She narrates the background of their marriage and the inevitable struggles they faced as they became a bond. Watch the video above and see what they have to share on their life experiences.
But the couple does feel wretched when society bullies them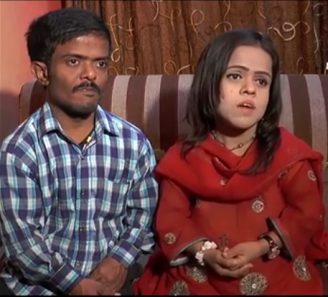 Oh, the inevitable… Indeed, they must have been bullied. They have been called with engrossed names because our society simply validates their own insecurities by making fun of others.
But they don't feel downhearted or despondent, they surge with confidence and wisdom every time society downcasts them and this is a brilliant example for everyone to follow.
This couple is a pinnacle of how one should never dictate another person's life on the terms of society and one should love themselves the way they are.
The Best Part Is That They Have A Son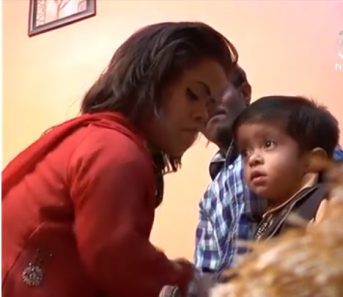 Makes a complete family, after all.
There is nothing like true confidence and this couple knows how to forge it in their attitude. Watching this couple certainly made us feel enlightened and grateful, all for the good reasons.