On Thursday in Hambantota, the second One-Day International (ODI) in a three-match series between Afghanistan and Pakistan came down to the wire. The series is being played between Afghanistan and Pakistan.
Naseem's heroics on the last ball of the game brought back memories of the Asia Cup from the previous year. He smashed a four on the second-to-last ball of the game, which helped his side win by a single wicket in a game that came down to the wire.
Shaheen Declines To Shake Hands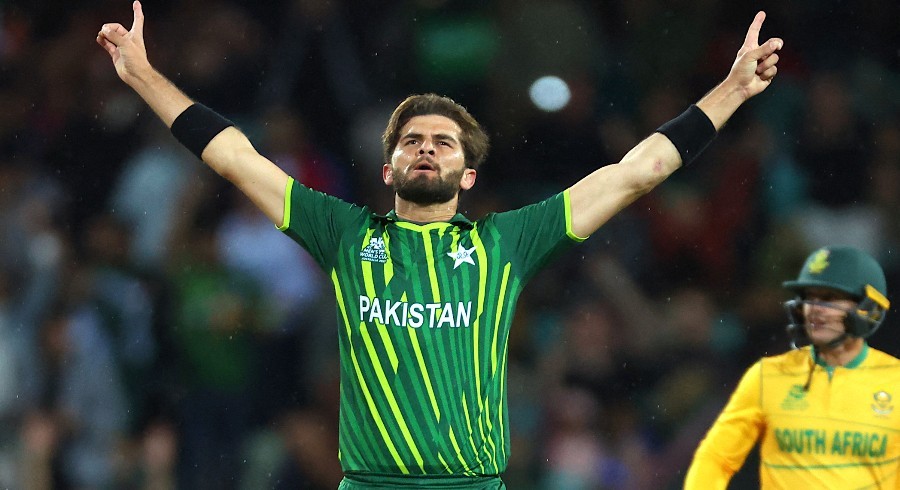 On the other hand, it appears that the players' emotions were running high. The Pakistani left-arm bowler Shaheen Shah Afridi chose not to shake hands with the Afghan players after the match, as is expected, as part of the practice of shaking hands.
As Shaheen turned around to go back, the skipper, Babar Azam, kindly called out to him and persuaded him to take part in the handshake. In spite of the tense situation, Babar's actions were clearly indicating his desire to maintain unity, as seen by his gesture.
Ok two things:
1. Shaheen didn't want to shake hands with Afghans and i can see now Babar and others calling him k "Shaheenaa.. aaja"
2. How tf did Wasim Jr. reach Naseem so quickly? 😂 https://t.co/EsIDH4NQmx

— DB (@DabbayMeinDabba) August 24, 2023
In spite of this, the tense situation did not resolve itself after the handshake incident; instead, a second incident occurred when the Pakistani pacer Naseem Shah approached Babar in an apparently angry manner.
Naseem vented his frustrations on Babar for reasons that are now unknown. However, not long after that, the captain personally faced Afghanistan's best all-rounder, Mohammad Nabi, who was there playing for the opposition.
It is claimed that a few problematic decisions, like Shadab Khan's dubious run-out, which took place towards the conclusion of the match might be the reason why Naseem complained. The specifics of Naseem's complaint and the ensuing conversation between Babar and Nabi remain unclear; nevertheless, it is known that Naseem's protest was followed by an exchange between Babar and Nabi.
The first one-day international match between Pakistan and Afghanistan was very different from the second match in the series. As a result of his remarkable 151-run inning, right-handed hitter Rahmanullah Gurbaz emerged as Afghanistan's most valuable performance. The series will come to a close with the last one-day international match, which is set to take place in Colombo on Friday. Following that, both squads are going to compete in the Asia Cup, which begins on the 30th of August.
See More: Pakistan Defeats Afghanistan In A Nail-Biting Match
What do you think of the story? Tell us in the comments section below.