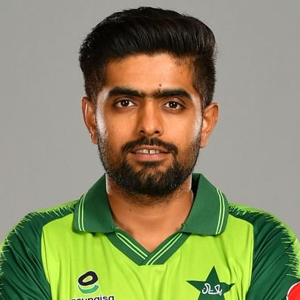 The Indian cricket team was always known as the hub of batsmen because in the past decades they have produced an incredible number of batsmen and set records.
Pakistan cricket team was lacking in producing some great batsmen after the retirement of legendary ones and faced a hard time in various situations.
At the time when Virat Kohli dominated the cricket world, a Pakistani batsman rose and changed the whole picture for the Pakistan cricket team. Babar Azam who's known for many reasons and his class remains consistent.
People have started appreciating his cover drive over Virat Kohli. In the past few years, he has conquered almost everything and set records after record.
But before being the best batsman in the world, he had faced a hard time and struggled. Let's get into his early life and go through his rise journey.
Early Life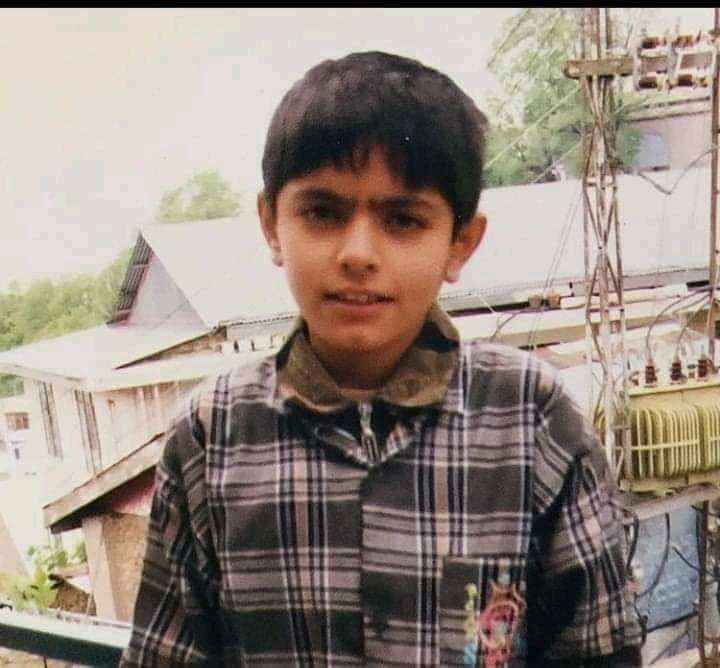 On 15 October 1994, Babar Azam was born into a Punjabi Muslim family. Even now, he remembers and recalls his early memories of "playing cricket and roaming around like a free bird in those streets."
For those who don't know, he's the cousin of Kamran and Umar Akmal who left their legacy in the cricket world. Umar and Kamran surely inspired him and attracted him to involve in cricket.
Since then he decided to dedicate his life to cricket and consider it as his profession. He was a ball boy at Gaddafi Stadium. In his initial stage, he joined a cricket academy and started his domestic cricket career there and was present during the home series Pakistan played between 2006 and 2008.
Rana Sadiq was his first coach whom legit taught him what batting really is. Later, he became part of the U-19 squad.
The Beginning
Babar Azam stepped into his first-ever international career in May 2015, he was included in the Pakistani ODI squad for the home series against Zimbabwe. He made his debut in the third match and played an incredible inning of 54 runs off 60 balls.
His incredible performance impressed the PCB, and later he was also included in both format ODI and Test away series against Sri Lanka.
Although he didn't play any of the test matches, he retained his ODI position and got selected for another home series against England. Babar Azam scored 62 not out with a strike rate of 100 which helped Pakistan win the match.
His remarkable performance and consistency kept him in the squad. That's what he's known for and later he began to set some unmatchable records in the shorter format.
The Rise of King Babar
In 2016, Babar Azam was selected in the squad against West Indies, in which he scored three consecutive centuries that shocked everyone. He also broke the record for scoring the most runs (360) in a three-match ODI series.
Not only that, he even became the first and only batsman to score 350+ runs in a three-match ODI series.
Next year, he conquered another record against Australia, became the joint-fastest player to score 1,000 runs in ODIs and then the fastest for Pakistan in his 21st innings before his national record and the world record was eclipsed by his compatriot Fakhar Zaman.
His remarkable innings in the series led him to be in the top 10 batsmen's ranking in ODIs for the first time ever.
In 2017, he was awarded Pakistan's ODI Player of the year. He even was also listed in 2017's ICC World ODI XI for the first time ever.
In 2019, he was included in the World Cup squad and he was one of the exciting talents to look forward. Against New Zealand, Babar Azam became the fastest batsman for Pakistan, in terms of innings, to score 3,000 runs in ODIs (68).
Before leaving the World Cup campaign, he became the first middle-order batsman to from Pakistan to hit a century in a World Cup match after 32 years.
His Leadership
When he became the captain of the national team, everyone criticized the board and thought he was too young for the role. But with exceptional performance and leadership skills, he shut everyone's mouth.
Under his captaincy, in the 2021 T20 World Cup Pakistan cricket managed to defeat India for the first time in any World Cup campaign. His and Rizwan's partnership led the team to victory.
After the T20 World Cup campaign, Babar Azam was shining all over the place, he was even named as T20 World Cup XI squad captain and also won the ICC Player of the Year award. He became the first Pakistani player to win such a big honorary award.
Not only that, in the 2022 Asia Cup, his side also broke Rohit Sharma's undefeated streak and knocked them out.
Awards:
2017
He was named in the ICC Men's ODI Team of the Year in 2017
PCB's ODI Cricketer of the Year: 2017
2018
PCB's T20I Cricketer of the Year: 2017
2019
He was named in the ICC Men's ODI Team of the Year 2019
2020
2020 Pakistan Super League Player of the Tournament
ARY News Person of the Year 2020
2021
Named as ICC Men's ODI Cricketer of the Year 2021
Named as captain of the ICC Men's T20I Team of the Year 2021
Named as captain of the ICC Men's ODI Team of the Year 2021
Named as captain of the 2021 ICC Men's T20 World Cup Team of the Tournament
Winner of ICC Player of the Month for April 2021
PCB's ODI Cricketer of the Year: 2021
Babar Azam isn't stopping at any cost, he's been loved by everyone even our neighboring country also praises his batting skills and down-to-earth nature.