Reham Khan's autobiography has caused a turmoil among people. The revelations in her book continue to cause massive controversy and as people are reading it, they are discovering some shocking things she has written. A major chunk of the book's content is centered on her former husband. She has absolutely slated him in different ways and the book is amassing immense popularity after its release.
So far, we have learned that Imran Khan is gay and his partners are Murad Saeed and Hamza Ali Abbasi. PTI's Andeela Abbasi's inappropriate conversation with the Chairman, the way Imran proposed Reham and what not. However, we just stumbled upon something that would really boggle your mind. This one is totally off the hook and you might be extremely disgusted out after reading it. So, here it goes –
Reham Khan reveals that she once saw Imran Khan rubbing black lentils (kaali daal) on his genitals
This is what she wrote:
On a day in November, I'd walk into the bedroom to find my new husband lying naked on a white sheet, rubbing kaali daal (black lentils) all over himself. He laughed in embarrassment as he rubbed them on his genitalia. He then stood up and shook the lentils onto the sheet for Anwarzeb, the home help, to take away. I stood there in shock. Imran explained that Ahad, his brother-in-law, had brought a man with him who had recommended the treatment because he believed someone had done some black magic on Imran. I tried to explain to him that this was pretty ridiculous, but since we had been married only a few days, I didn't voice my opinions too strongly at this bizarre practice.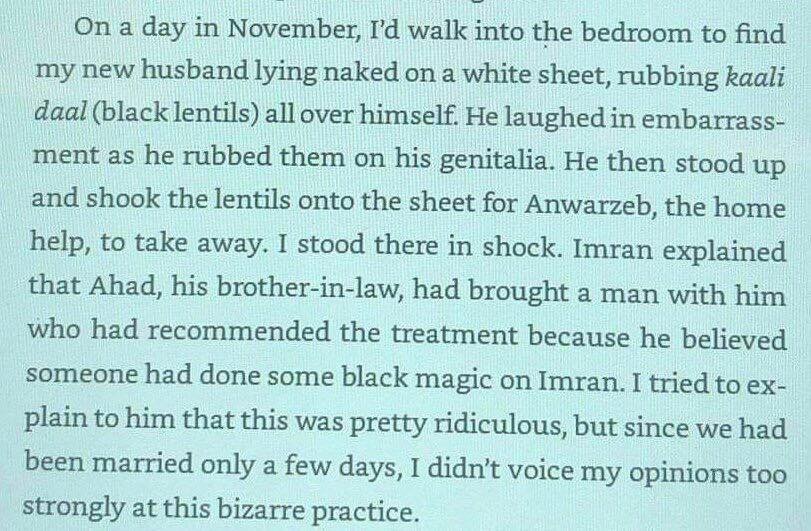 People on social media cannot stop talking about it. Reham Khan's book has become the talk of the town and its release has caused a hysteria among people.
Have you read her book yet?