It all seemed like a normal Tuesday until you flipped your phone, saw a notification that said, "your rishta has arrived…" Another time you started thinking your favorite ride-hailing service is up to something crazy, living up to their reputation of going beyond the scale of providing you the solutions of life. Bet you started wondering and asking your friends and family if they received it. One after another it spread everywhere like wildfire and you were like, "what is going on?"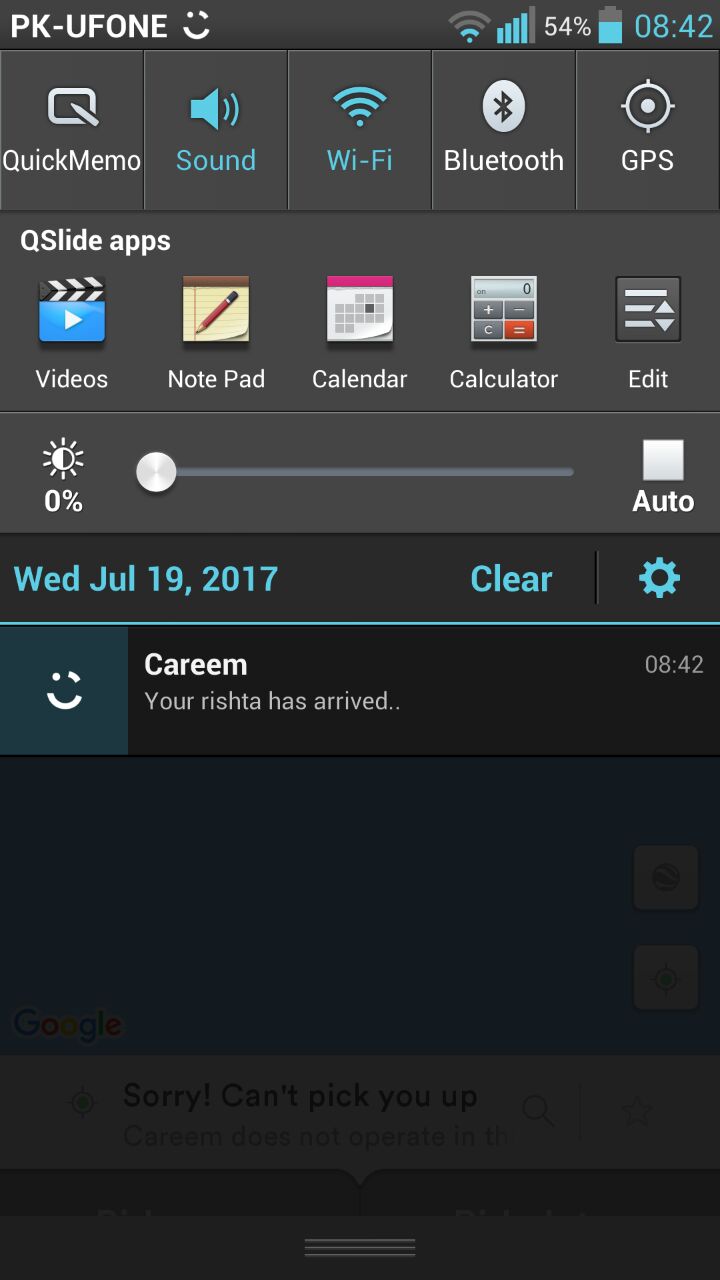 Now let me tell you a harsh reality…
As a 24-year-old in Karachi, it is difficult to dodge questions about marriage. When are you breaking the good news, beta? Are you going to wait until your Masters to get married? If you get married at 30, when are you going to have children? If your answer is yes to any of the above then chances are you are familiar with a desi institution: the Rishta aunty.
Marriage bureaus, dating sites, and professional matchmakers have been known to all cultures familiar with the institution of marriage, but rishta aunties are almost exclusively a south Asian phenomenon. It is interesting how the figure of the rishta aunty is as ubiquitous in the culture of the subcontinent as is a doctor, or a lawyer.
You know her when you see her: gregarious and chatty, her phone is full of pictures of 20-something men and women, and her eyes dart around searching for eligible bachelors and bachelorettes. She has a knack for knowing with a single glance if you are single, looking for potential matches, married, or divorced along with family income and DNA structure.
As much as we deny it, rishta aunties are integral in the fabric of our society, and it is not difficult to see why. They are agents in the matchmaking process that would otherwise be tedious; the struggle of the rishta 'hunt' is made easier thanks to them, but it does not come cheap.
Kanwal, speaking to us about rishta aunty, says that rishta aunties in some communities are pretty much the only way to get married. They take up the practice as a profession and have rates according to their expertise, experience, and network. Kanwal tells us that aunties earn up to 200,000 rupees in commission if they broker a deal. Additionally, rishta aunties are entitled to precious jewelry, clothes, and sometimes even motorbikes and cars.
Now, I bet you are wondering if you will ever be able to afford a rishta aunty on your own. The answer is yes!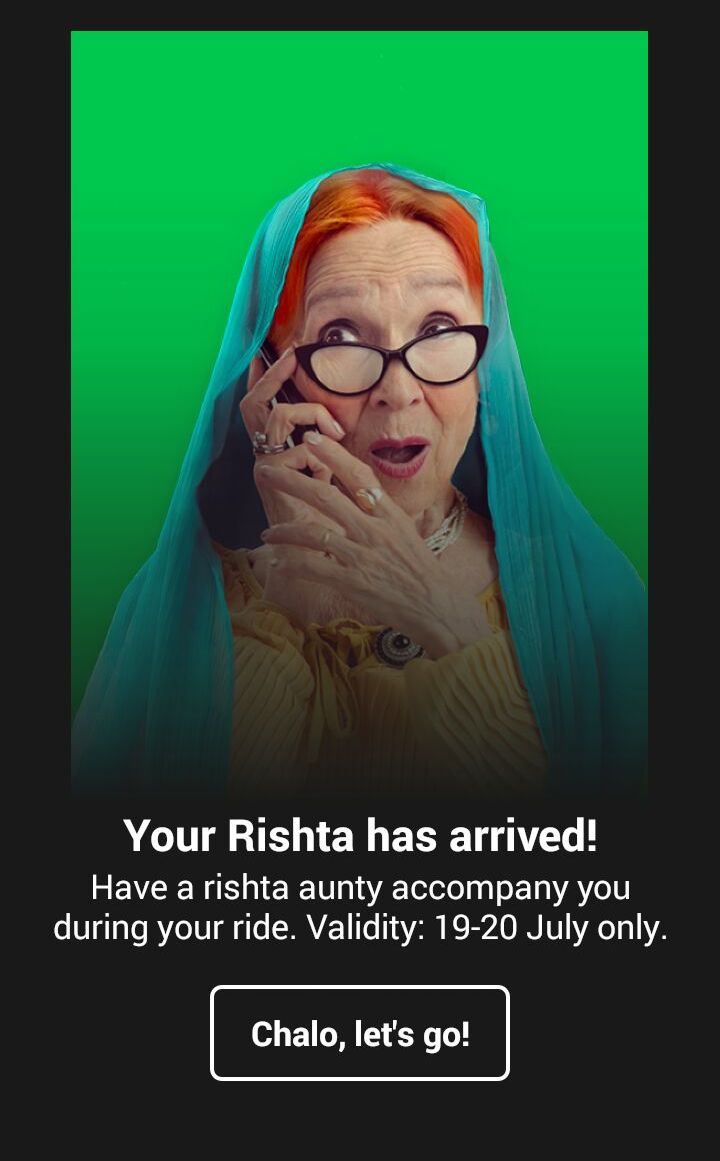 Careem, after providing excellence as a ride hailing company, is here with a campaign that the single-and-tired-of-mingling needed: The Rishta Aunty Car-type. The campaign is a two-day endeavor to hook up all those seeking to find partners in the most desi of ways. Here is what happens: On your Careem app, select the 'Rishta Aunty' car type and make a 'later' booking. If your stars align and if it is your time to walk down the aisle in matrimony, you will find your rishta aunty waiting for you in your car. Now all you will have to do is sit back and chat with our aunty while she uses her aunty superpowers to find you your soulmate. How much does it cost to avail the service?
Absolutely nothing!
Forget shadi websites, friends' recommendation and Facebook 'fraand' requests from random people. Instead, ride your way to marriageable prospects, and do it in the comfort of the backseat of a car!
Say no to Tinder. Now you can get a rishta through @CareemPAK. pic.twitter.com/2Q8FqpKmSE

— Mazher Arshad (@MazherArshad) July 19, 2017
Who would have thought you would thank Careem when you tell your kids how you really met their mother. Let's go!