Prime Minister Imran Khan on Tuesday notified Lt Gen Nadeem Anjum as the new head of the Inter-Services Intelligence (ISI) spy agency. It ended weeks of wrangling between the government and the army over the appointment of a general to the key position.
Gen Anjum's appointment was first announced by the army's media wing on October 6. However, the PM House did not release an official notification about the posting until Tuesday.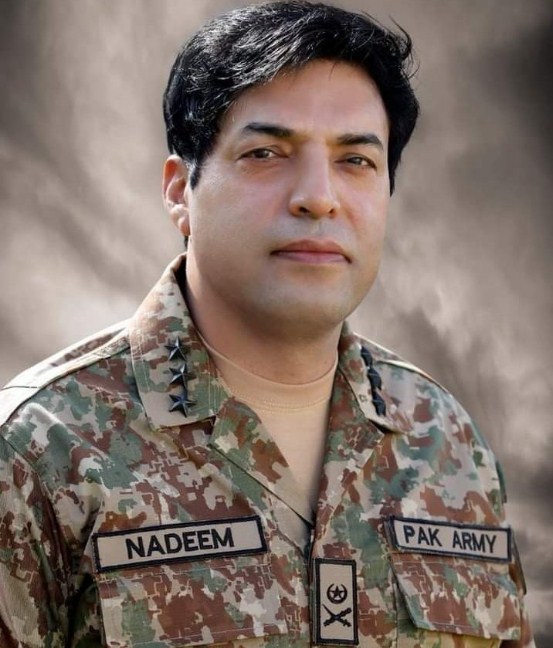 The delay in the announcement from the government side led to widespread speculation about an alleged rift between PM Khan and army chief Gen Qamar Javed Bajwa over the appointment.
Announcing that Gen Anjum would assume his duties as ISI chief from November 20, the prime minister's office said, "The incumbent Director General ISI [Lt Gen Faiz Hameed] shall continue to hold the charge as the Director General Inter-Services Intelligence till 19th November 2021".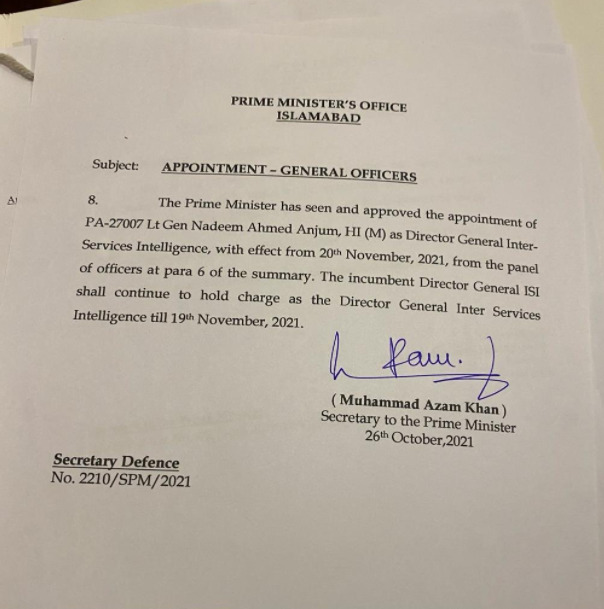 In a series of tweets, the Prime Minister Office said the army chief had called on Khan on Tuesday as "part of the ongoing consultation process between the Prime Minister and Chief of Army Staff about the timing of change of command in ISI and selection of the new DG ISI".
Lt Gen Nadeem Anjum approved as new DG IsI
"During this process, a list of officers was received from the Ministry of Defense," the PMO stated. "Prime Minister interviewed all the nominees. A final round of consultation was held between the Prime Minister and Chief of Army Staff today."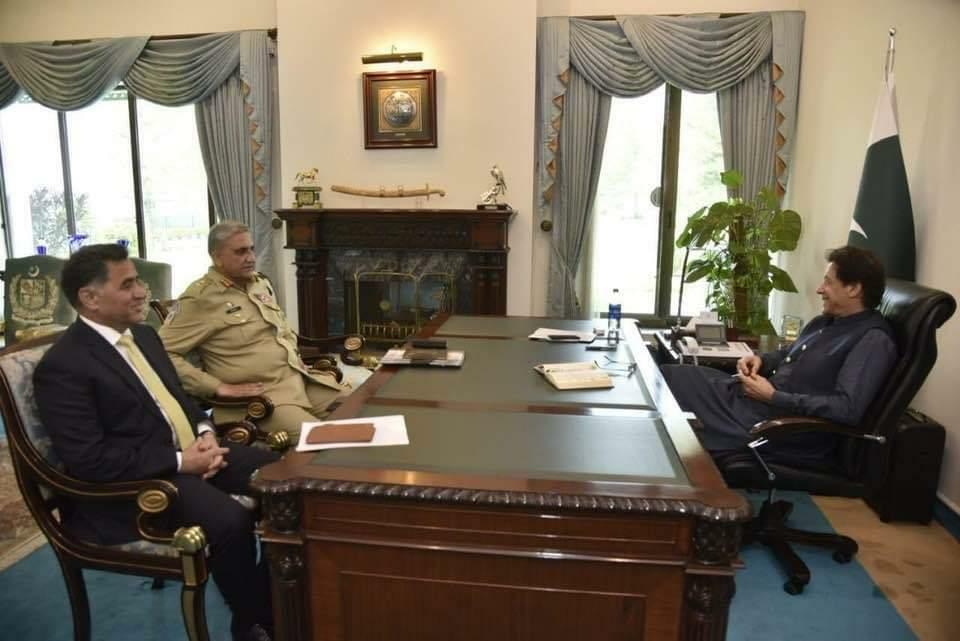 "After this detailed consultative process, the name of Lt Gen Nadeem Anjum was approved as new DG ISI."
Moreover, it added that the designated DG ISI shall assume charge on November 20, 2021. Earlier this month, Information Minister Fawad Chaudhry had denied reports of the premier interviewing candidates for the DG ISI office. "Prime Minister Imran Khan will just meet all candidates [for the slot of ISI DG]," he had stated.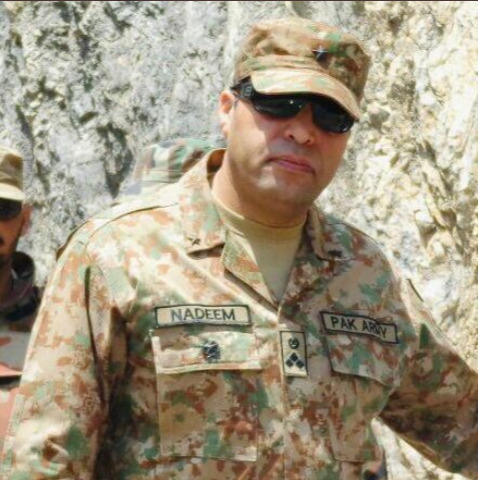 Lt Gen Nadeem Anjum, previously commissioned in service in September 1988, earlier headed Corps V in Karachi. He commanded a brigade in Kurram Agency, led Frontier Corps (North) in Balochistan. Additionally, he remained commandant of Command and Staff College Quetta before becoming corps commander Karachi in December 2020.
The appointment comes after nearly three weeks of an alleged standoff between the military and the government over the appointment of Pakistan's new spymaster.
The army had announced on Oct 6 that the former ISI chief, Lt Gen Faiz Hameed, had been made the Peshawar corps commander. Meanwhile, Lt Gen Anjum was appointed in his place.
What do you think of this story? Let us know in the comments section below.