Disclaimer*: The articles shared under 'Your Voice' section are sent to us by contributors and we neither confirm nor deny the authenticity of any facts stated below. Parhlo will not be liable for any false, inaccurate, inappropriate or incomplete information presented on the website. Read our disclaimer.
Following my flight less than 2 months ago, I decided I'd definitely share my in-flight experience of PIA with friends and family, I actually took to the Internet and expressed my satisfaction of PIA finally trying to provide passengers the service they deserve and pay for, I was happy the service levels were going uphill. It was a tough call although, in the end, I managed to convince my family and friends to start putting their faith back into Pakistan's only international airline.
It was only within the following 2 months I needed to travel back to Pakistan and happily opted for PIA, solely to support the airline thinking it was improving. My outbound flight was somewhat ok besides the fact the entertainment didn't work and was displaying logo of another airline the whole time – I think it was Oman Airline, the toilets didn't have any soap and there was no safety briefing by staff (not that I needed to run over that nth time for myself but for others).
Today on the 2nd of April 2016 I'm returning from Islamabad on PK786 into Heathrow with an experience that disgusted not only me but those people sitting around me too. I felt sick to the core having found MOUSE DROPPING in the food I was served and ate a couple of spoons from, for me, this is the end of traveling with this airline.
I am completely disgusted, disgusted that PIA represents Pakistan, disgusted because PIA does not spend money to hire quality controls, disgusted that PIA does not give the food contracts to a company who can take care of standards and provide clean, healthy food.
I find this saddening more than the sickness I was feeling for 2 hours, how can PIA expect to deliver this kind of service? Are there no quality controls? standards? ethics? Minimum service levels? I feel ashamed having paid so much not only in monitory value but now to face the same family & friends I was convinced to come back to using the airline again.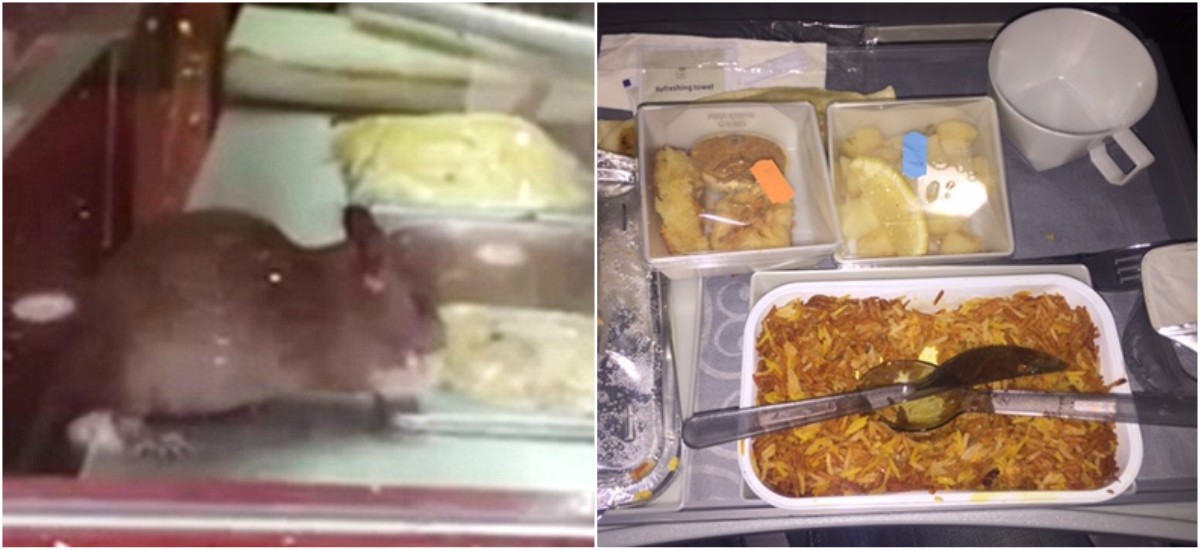 I brought this to the attention of staff who initially stated this is garam masala but couldn't convince me, people around me and soon themselves. The plate went around to several seats and everyone who saw confirmed it is what it is and have all signed on the complaint form I have submitted to the staff, during the entire flight I resorted to water and Sprite and felt sorry for those who were innocently eating not knowing what else their food contained.
I filled in and submitted a formal complaint from onboard and was informed I would hear within a couple of weeks. I received several emails from various staff at PIA wanting to know my seat number over and over again to which I responded patiently. Eventually, February 2017 I received an email stating 'the object was not from a mouse as the reheating process would have destroyed it, however, your complaint has been noted, etc etc' and that's where the matter ended.
Little did they know during the 1 year it has taken PIA to investigate and conclude this matter a member of their staff contacted me through Facebook referring to the same complaint telling me 'the matter was being looked into and was near its end, the results of which no one can imagine' and for me to 'wait a little longer to get a shocking reality about this matter'…