Pakistani cricketers have heaped praise on Indian cricketer Virat Kohli, who stepped down as India's Test captain on Saturday, turning the side into a formidable team in the longest format of the game. 
Kohli made his mark as India's most successful Test captain to date. The right-handed batter helped India achieve 40 Test wins out of the 68 matches he captained his side in.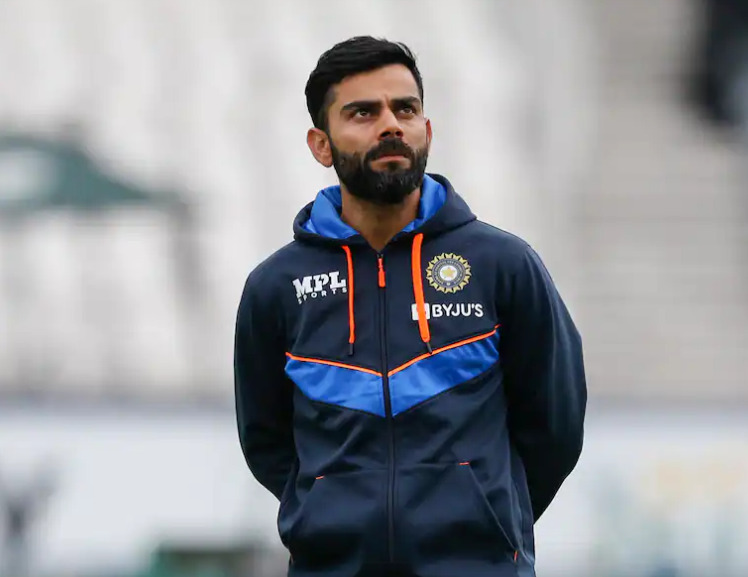 Cricket analysts have praised Kohli for inspiring fearless cricket into the team and transforming it into a disciplined unit that hungered for victories, both on Indian soil and abroad.  
As tributes flowed in from current and former cricketers, commentators and analysts, Pakistani players also praised the former Indian skipper.
Pakistani cricketer Ahmad Shahzad praised Kohli for the "fearless leadership" that he displayed as skipper of the Indian team. "That flare of passion with which you led your side was visible in your captaincy. It's been 7 years of fearless leadership, the quality spirit of cricket, and a great ambassadorship of the game," he tweeted. "Best wishes for the future bro Virat, keep rocking." 
Pakistani pacer Mohammad Amir, whose rivalry with the former Indian Test captain was enjoyed by millions of fans across the globe, described Kohli as a "true leader" for the upcoming generation of cricketers.  
"Brother for me you are a true leader of the upcoming generation in cricket because you are an inspiration for young Cricketers. Keep rocking on and off the field," Amir said on Twitter.  
Pakistan woman all-rounder Kainat Imtiaz described Kohli as "one of the greatest captains that we have seen." 
Pakistani right-arm quickie Naseem Shah reacted to Kohli's resignation, calling him an "inspiration for many."
Virat Kohli steps down as India Test captain
When he announced his decision to step down as India's Test captain, Kohli said he had always given his 120 percent for the team.  
"I have absolute clarity in my heart and I cannot be dishonest to my team," he added.  
In September last year, Kohli announced he would be stepping down as India's T20 captain after the World Cup in November. The Board of Control for Cricket in India (BCCI), India's top cricket authority, replaced him with Rohit Sharma as India's ODI captain in December.  
Sharma was also appointed India's captain in the T20 format as well.  
As captain, Kohli led India to its first Test series win against Australia in 2018-2019 and also helped his team reach the final of the first World Test Championship in England. The Men in Blue, however, lost the Test championship to New Zealand.  
What do you think of this story? Let us know in the comments section below.