Virat Kohli one of the finest and complete batsmen in the world has now finally decided to step down as Captain of Test cricket format. His immediate decision came on board right after the test series loss against South Africa which also fell into DRS controversy.
For those who don't know, BCCI intentionally sacked him without his consent from the ODI format, and from T20 he already resigned it.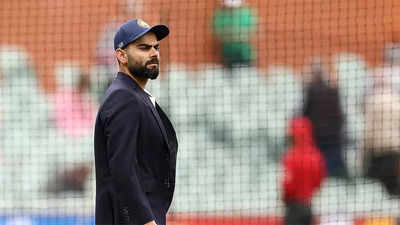 Under his captaincy, he managed to make history and create records to leave the trademark of his captaincy. But now he has stepped down and people have been appreciating his marvelous efforts.
He has given some outstanding and iconic moments to the world.
Virat Kohli steps down as Test captain – Goodbye Kohli
Under his test captaincy for around seven years, he's the most successful test captain with memorable series abroad wins. Soon he announced his decision internet filled with tweets and farewell messages from his former teammates.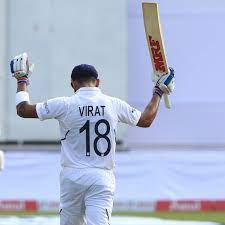 Kohli now also wrote a heartfelt note on his decision. He wrote, "It's been 7 years of hard work, toil, and relentless perseverance every day to take the team in the right direction. I've done the job with absolute honesty and left nothing out there.
Everything has to come to a halt at some stage and for me as Test captain of India, it's now. There have been many ups and also some downs along the journey, but never has there been a lack of effort or lack of belief.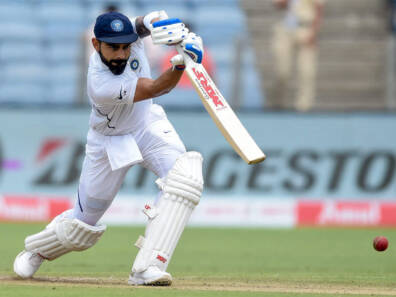 I have always believed in giving my 120 percent in everything I do, and if I can't do that, I know it's not the right thing to do. I have absolute clarity in my heart and I cannot be dishonest to my team."
He further added, "I want to thank the BCCI for allowing me to lead my country for such a long period and more importantly to all the teammates who bought into the vision I had for the team from day one and never gave up in any situation.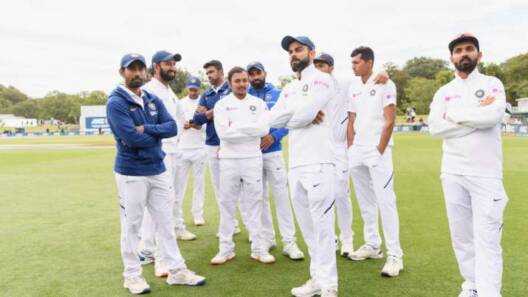 You guys have made this journey so memorable and beautiful. To Ravi Bhai [Shastri] and the support group who were the engine behind this vehicle that moved us upwards in Test cricket consistently, you all have played a massive role in bringing this vision to life.
Lastly, a big thank you to MS Dhoni who believed in me as a captain and found me to be an able individual who could take Indian cricket forward."
Virat Kohli has always stood up for his teammates just he did last year for Mohammed Shami and in return, he received rape threats for his 10-month-old daughter.
Former players farewell messages
Former coach Ravi Shashtri wrote, "Virat, you can go with your head held high. Few have achieved what you have as captain. India's most aggressive and successful. Sad day for me personally as this is the team we built together."
Little master blaster Sachin Tendulkar said, "Congratulations on a successful stint as a captain, @imVkohli you always gave 100% for the team and you always will. Wishing you all the very best for the future."
West Indies legend Sir Viv Richards also appreciated his journey, "Congratulations @imVkohli on a stunning run as the Indian captain. You can be very proud of what you have achieved so far, and for sure, your name will be up there among the best leaders in world cricket."
'When his captaincy is under threat' – Sanjay Manjrekar
While on the one side players and people appreciate his decision and being well-wisher. But on the other people like Sanjay Manjrekar criticize his decision.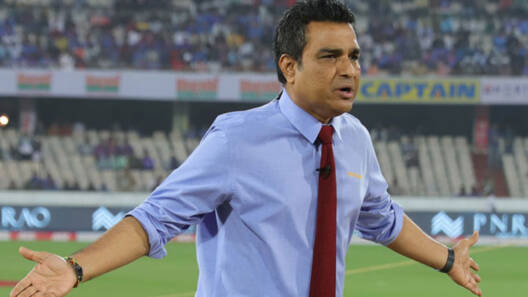 He said, "It's come one after the other in a very short period – giving up the white-ball captaincy and IPL captaincy as well. This also was unexpected, but, interestingly, all these three resignations of important positions have come so quickly one after the other."
"I think, in some way, he wants to make himself unsackable as captain. When he gets that vibe that his captaincy is under threat, he tends to quit."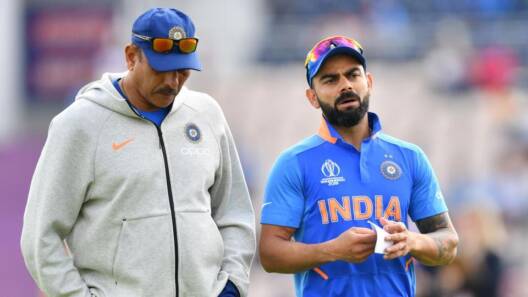 He further added, "The landscape is changing, the scenario around Virat Kohli that allowed him to be himself and flourish. Ravi Shastri came in.
He was uncomfortable when Anil Kumble was the coach and once Shastri and the support staff came in, he felt comfortable. The new coach (Rahul Dravid) is no Ravi Shastri. He would have got some inkling of the kind of support he was going to get.
"The regime change in the BCCI also has something to do with all these important announcements that Virat has made. A guy who finds himself outside his comfort zone. Individually, his batting is not at its best. All that has just added up. He is not in a great space at the moment. These are all emotional decisions that one can understand."
Stats says everything
If we look at his stats in test reign, 68 Tests out of which India won as many as 40. His ending career as a captaincy in three of the format didn't go well.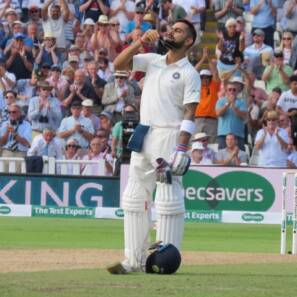 There's no doubt he's the best Indian captain with little distance from MS Dhoni. On his 40 amazing wins include, 16 came overseas, including series victories in Sri Lanka (2-1) in 2015, West Indies (2-0) in 2016, Sri Lanka (3-0) in 2017, Australia (2-1) in 2018-19 and West Indies (2-0) in 2019. Under Kohli, after the WTC final, India also led what was originally a five-match series in England 2-1,
Last year's T20 world cup campaign cost him his legit captaincy and became the first captain to be beaten by Pakistan in the World Cup campaign.
Under his white-ball captaincy, he didn't win any major ICC tournament, which also raised many questions for the board. But as a player he has given everything to the team, he's been called run machine.
What do you think of the story? Tell us in the comments section below.