One-wheeling, a stunt that has caused many deaths in Pakistan, is still witnessed on the busiest roads of major cities, as was seen recently in Lahore.
The trend of one-wheeling, despite all efforts of police to eliminate the dangerous practices, often goes unnoticed on various roads. It allows bikers to perform wheelies and stunts, placing themselves and other road users in danger.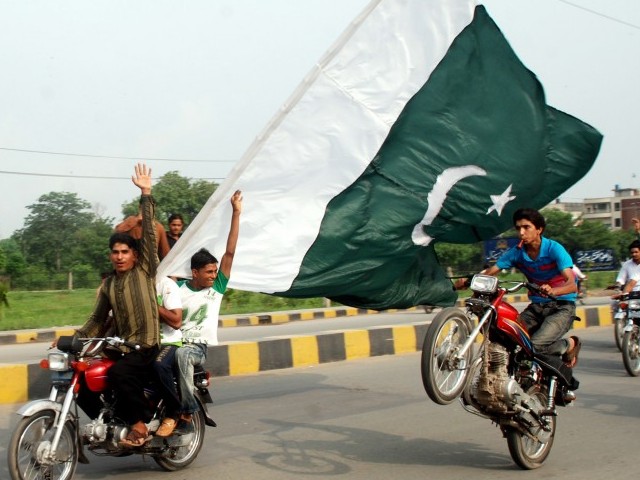 Besides that, it is dangerous to see underage teenagers riding motorbikes who should be discouraged at any cost. These daredevil bikers are not only risking their own lives but also threatening other people on the roads.
It is mostly on special occasions such as Independence Day, Eid, and New Year's Eve when these bikers perform their one-wheeling stunts on the roads. But we wonder about the special occasion that led this boy and girl, perhaps as a couple, to go one-wheeling.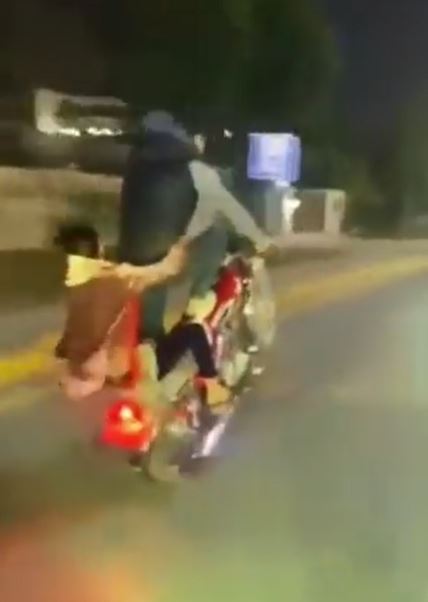 A video showing a girl and a boy risking their lives by performing the dangerous motorbike stunt is making rounds on social media. As shown in the viral video, the girl could be seen riding the bike as the boy held onto the handlebars of the vehicle and let his body float in the air.
Later in the video, the girl was seen clinging to her boyfriend's back and sitting on his motorbike in a precarious manner as he pulled off a wheelie on a busy underpass in the Defence Housing Authority (DHA) area of Lahore.
Have a look at the video:
Sources claim that police are searching for the wheelers in this video.
Unfortunately, the dangerous trend of one-wheeling continued unchecked on various roads, as motorcyclists, mostly teenagers, are often seen riding their motorcycles at full speed on a single-wheel. Into the bargain, these bikers do not even bother to wear helmets.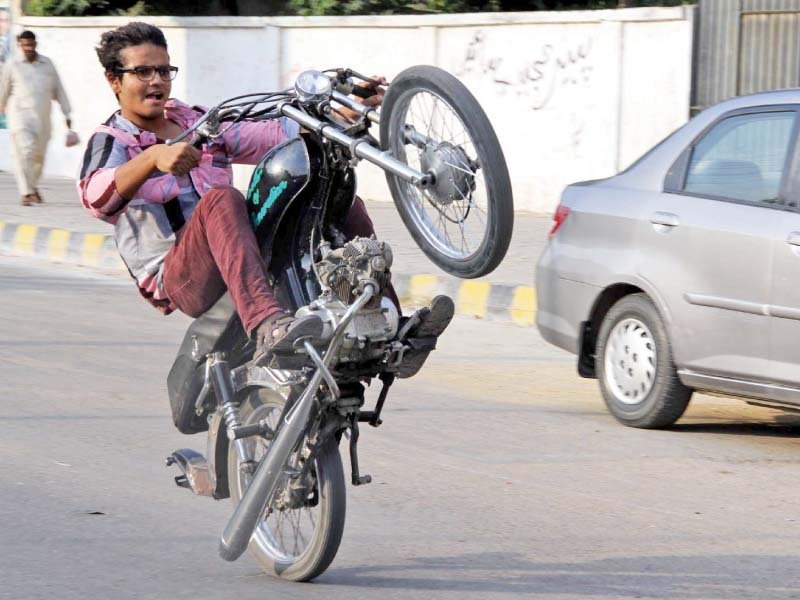 Recent years have seen an alarming rise in this dangerous trend among the youth in Pakistan. These daredevils usually drive their motorcycles during the day and night on the back wheel, juggling while they do so, and performing other dangerous stunts including lying flat on a moving motorcycle or driving inversely.
This stunt, in turn, makes it difficult to drive in the presence of bikers, who resort to dangerous stunts on busy roads despite the ban on the practice by the Punjab government.
However, the police have miserably failed to curb this fatal practice in the district which has claimed several lives in the past.
Read More: 6 Unbelievable Bike Stunts That Will Send Chills Down Your Spine
What do you think of this story? Let us know in the comments section below.