Pakistan's current leading actress Minal Khan and her beau Ahsan Mohsin Ikram have proven that they are deeply in love with each other by their latest snap together. As adorable as they might look, many have disapproved of the snaps that the couple has recently revealed after making their relationship public. The former Lollywood actress Noor Bukhari called out Minal for spreading indecency, and obscenity.
Minal and Ikram have worked together in the drama serial Parchayee, which aired on Hum TV. In addition to this, Ikram had previously posted a picture on Instagram earlier in which the pair were spotted holding hands.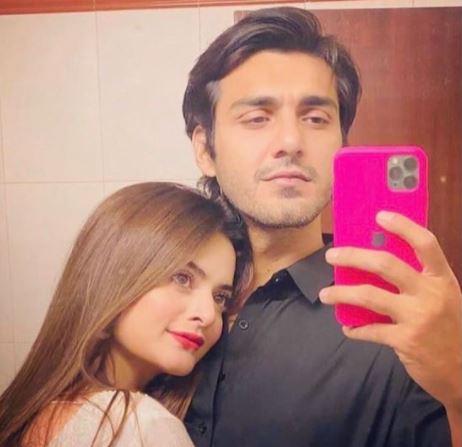 Seeing Ikram and the Ki Jaana Main Kaun actress all lovey-dovey on her birthday has now subtly confirmed the rumors. After her birthday celebrations, the duo shared a couple of pictures together on their Instagram handles, with a heart, and key emoticons as their caption. Thus, confirming that both are officially together.
As her twin sister Aiman Khan was away on a romantic holiday getaway with her husband, on her return, the twins decided to throw another birthday party together. Photos from the event went viral on the internet. 
Meanwhile, a picture from the same event, of Minal and Ikram also spread like a fire on social media. The starlet could be seen sitting on his lap.
Here, take a look!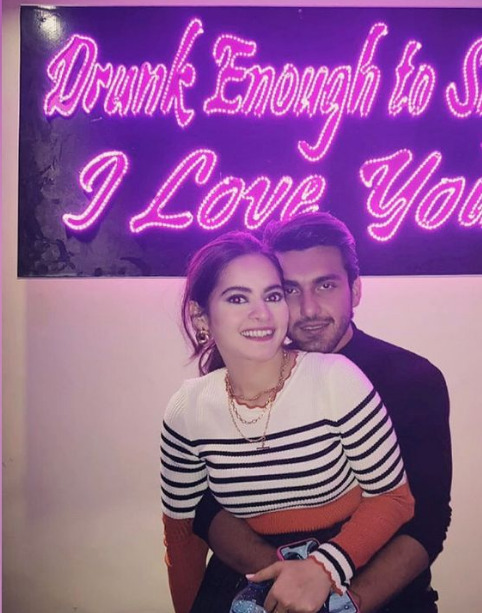 Many social media users, including her fans, criticized the young love-birds, and actress Noor was one of them.
"I really like both the sisters. But if they are married then being close and posting these pics is fine but if not then they are misleading youth. Making it alright to post intimate pics before marriage. Or maybe they are nikkahfied aur unke parents khush hein [and their parents are happy]," said Noor,

This picture, in particular, is attracting a lot of hate and criticism. Whereas, there are many other snaps that the duo shared that seem to be getting an equal share of hate. It is pertinent to mention here that the Kaash Main Teri Beti Na Hoti actress has always been perceived innocent, and decent by fans.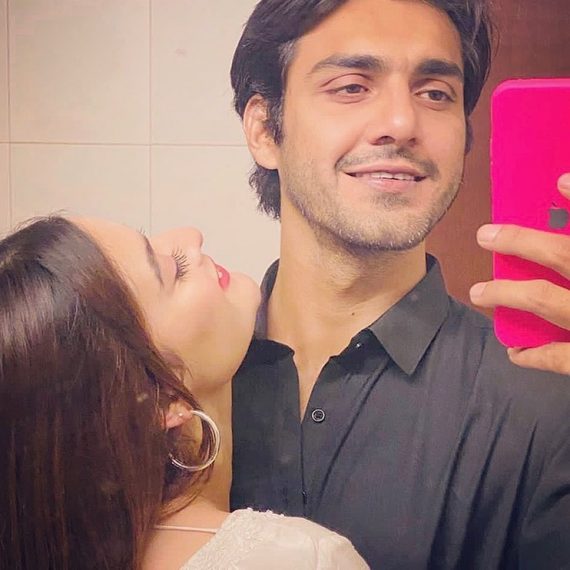 More so, fans did not expect any of this from her. However, this time, Minal seems to have disappointed her fans by crushing their expectations for the second time. Last time, she let them down with her bold photoshoot with the famous model Model Hasnain Lehri.
Besides the hate, the news received mixed reactions also because Minal's relationship with Manzoor Khan was already public. Fans were quite surprised seeing her with a new beau. Nonetheless, it seems as though Minal is quite ready to make her relationship with Ikram official.
What do you think of this story? Let us know in the comments section below.