Is Minal Khan dating her co-star Ahsan Mohsin Ikram, or is it just one of our many speculations? Well, looks like the actress has once again sparked dating rumors among her fans. The rumored couple Minal Khan and Ahsan has been on the radar for the past few months and it seems that they are ready to spill the tea, but wait, where did her ex go?
For a while, the two have been rumored to be dating after Ikram's social media posts went viral. The news received mixed reactions, as Minal's relationship with Manzoor Khan was already public.
Earlier, we all used to hear teeny-tiny bits of a budding romance between the Hum Sab Ajeeb Se Hain actress and her former partner. Both were officially dating. In fact, he was there at Aiman & Muneeb's wedding as well, and referred to as her 'fiancé'.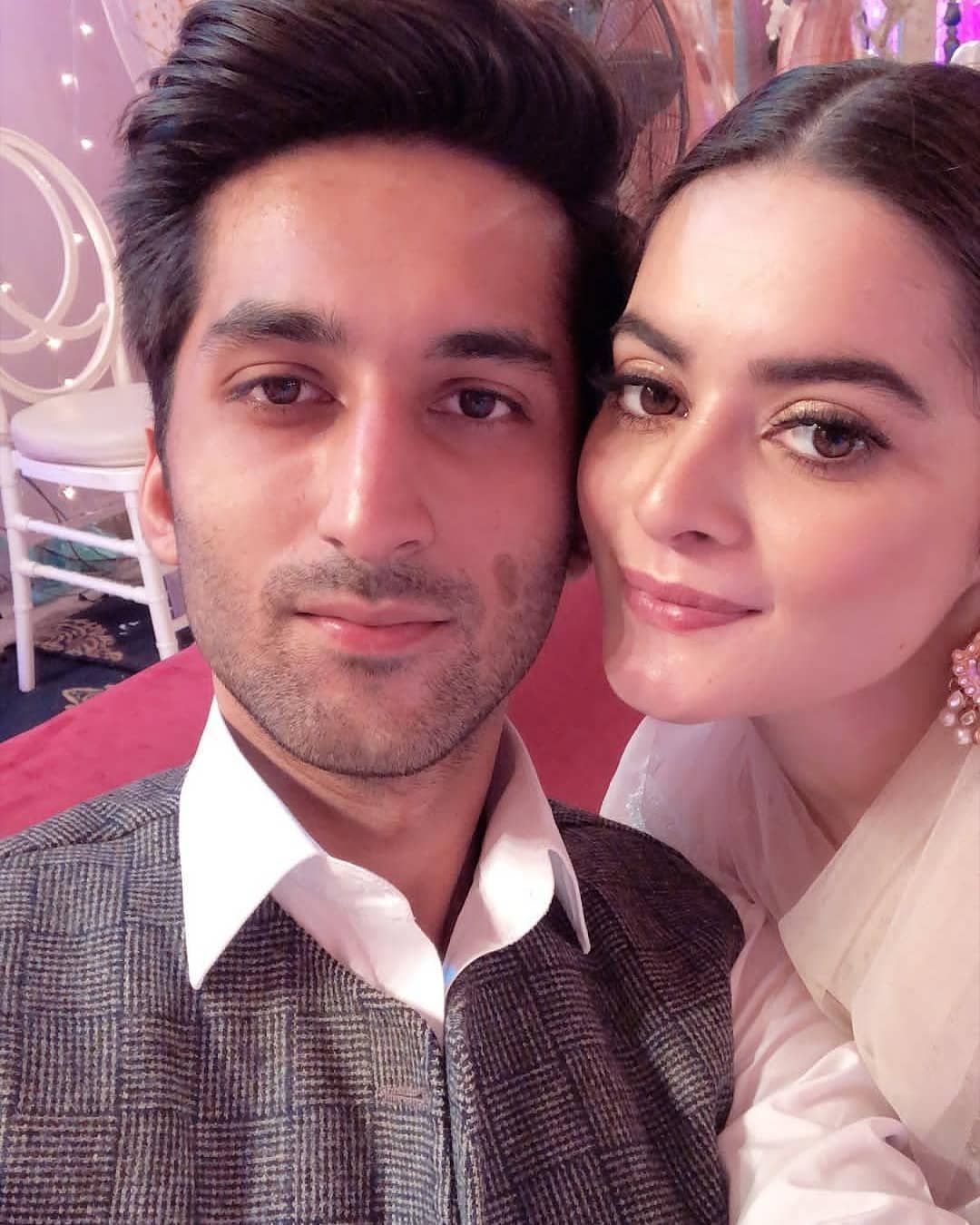 However, what everyone had noticed was the sudden removal of their pictures together from Khan's Instagram account. Moreover, the two also decided to unfollow each other. Well, that is when netizens started noticing what was going on.
Then after some time, a page on Instagram claimed that Minal Khan is currently dating her co-star Ahsan Ikram leaving her ex. The two have worked together in the drama serial Parchayee, which aired on Hum TV. But that was not all. Ikram later removed that picture from his Instagram account, giving the netizens another reason to point fingers and doubt their relationship.
Recently, the alleged couple left everyone confused with another social media interaction.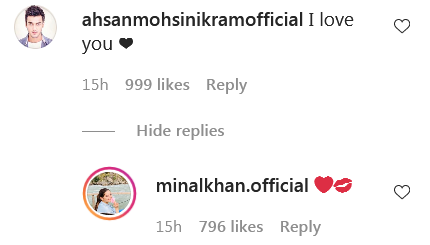 Another lovey-dovey click of the rumored couple surfaced on social media
Well, well, well, are they subtly trying to drop hints? Although none of them have responded to any such rumor, their social media is speaking in volumes. However, this picture could not be found on Ikram's Instagram page- given that he is the one who posts pictures of them together. He probably might have deleted it again as he did before.
It is kind of hard to tell whether they are hiding their relationship from the public or trying to reveal it. Nonetheless, one thing is for sure that Minal's former and 'official' partner is totally out of frame now.
The recent picture led to a whole thread of different reactions. While some do not really approve of the couple, others seem to be wondering what happened to her former fancy man.
Here's how the fans reacted: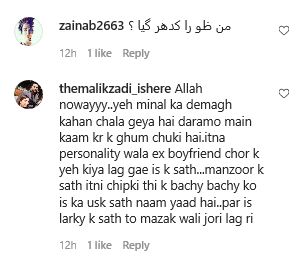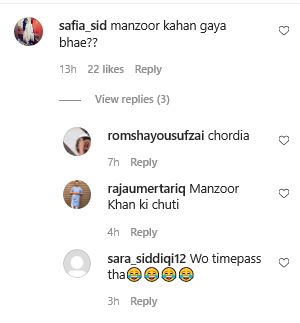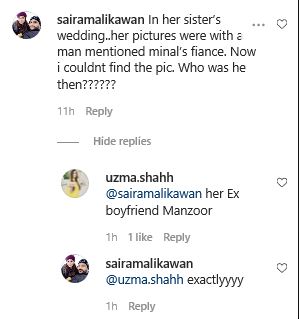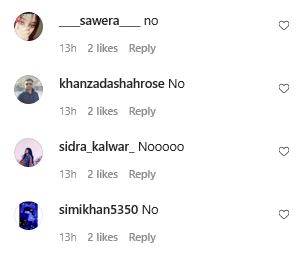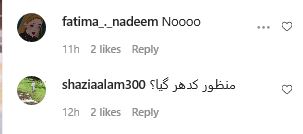 Poor Khan! No doubt, they looked quite adorable together. Given that both of them dated for a notably long time, fans are confused to see him out of the picture. But God knows what happened. Nonetheless, the Ki Jaana Main Kaun actress and Ikram also make a cute couple! We are yet to hear from them though.
Just recently, the actor's twin sister Aiman Khan shared a cryptic photo on her Instagram as a hint which took the internet by storm and made fans curious if Minal is getting hitched. We have yet to hear the updates!
What do you think of this story? Let us know in the comments section below.