Neha Rajput began her career in the business as a model, and we saw her collaborating with a large majority of the industry's most prominent designers. She also had some success in the acting world, starring in a play alongside Uzair Jaswal that was well-received by the general public.
After some time had passed, she tied the knot with Shahbaz Taseer, who was a writer, activist, and businessman. The wedding that Neha and Shahbaz held was absolutely stunning, and the happy couple now has not one but two little ones of their own.
Neha Taseer Blessed With Another Baby Boy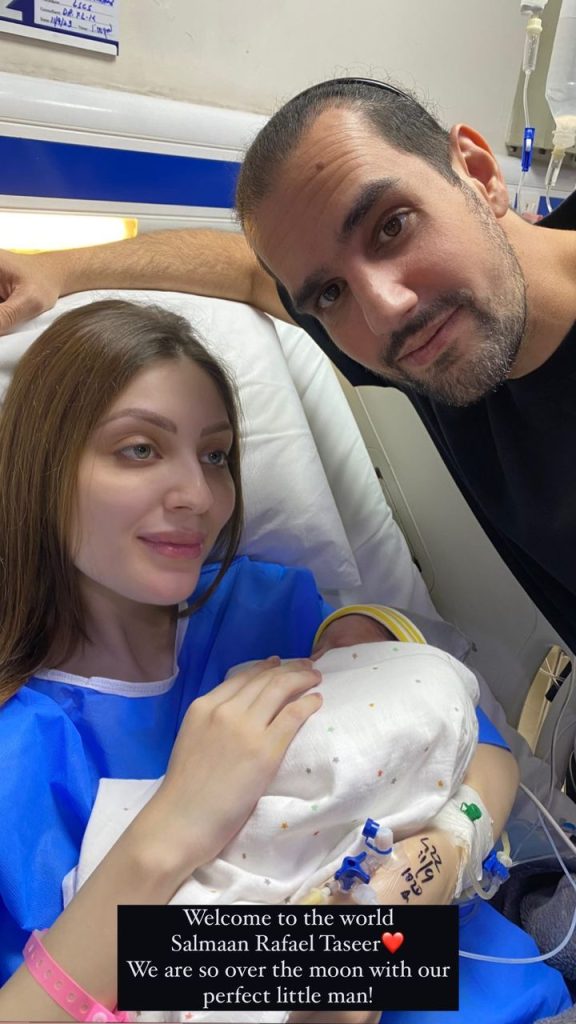 Neha Taseer and Shahbaz have just given birth to their second baby boy, another boy. This is their second child overall since Salman Taseer and Neha Rajpoot welcomed their first child. Shahbaz Taseer turned to Twitter in order to make the joyful and humorous announcement that the news was positive.
Additionally, Neha Taseer shared two stunning images of the new baby with everyone. Take a peek at the very first picture of Shahbaz and Neha's upcoming baby:
Congratulations are in order for Neha Taseer and Shahbaz Shareef on the birth of their son, Salmaan Rafael Taseer, who was given the same name as his grandfather.
What do you think of this story? Let us know in the comments section below.