Welcome to Pakistan's amazing world of popular smartwatches in 2023! Smartwatches are more than just timepieces; they are tiny, wearable computers that improve your daily life. We'll expose you to the top smartwatches in Pakistan with price, independent of your budget or special needs, in this guide.
These smartwatches are more than just accessories; they're like carrying a helpful companion around with you. They are available in a variety of designs and sizes, serving both tech fans and those looking for an attractive yet useful timepiece.
Best SmartWatches In Pakistan 2023
So, let us take a head into the world of wearable technology and explore these amazing possibilities that simplify and improve our lives in the world of the best smartwatches in Pakistan.
Apple Watch Series 8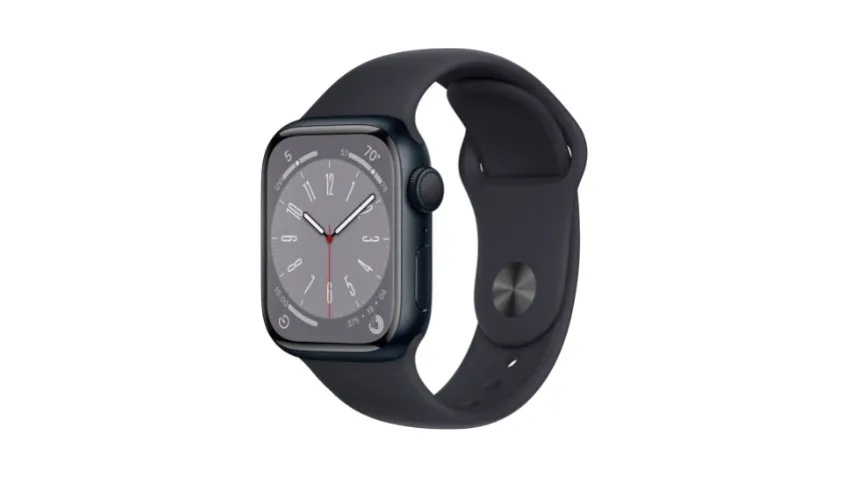 The Apple Watch Series 8 is a super smartwatch. It's a bit expensive, costing 126999, but if you are a loyal Apple brand lover, you'll think it's great. This watch helps you stay healthy. It counts your steps and reminds you to stand and stretch.
It also works with your iPhone so you can make calls, send texts, and even pay for things easily with Apple Pay. The Series 8 checks your health too, like your heart with ECG and your blood oxygen, making sure you're okay.
Samsung Galaxy Watch 5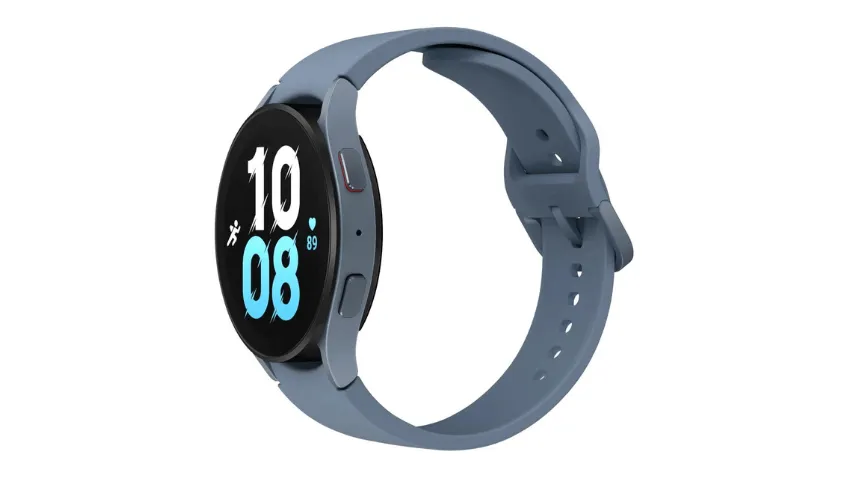 For Android users, the Samsung Galaxy Watch 5 is the perfect choice, priced at 48999. Its sleek design and vibrant AMOLED display not only make it a fashion statement but also equip it with a host of practical features. You can effortlessly answer calls, read messages, and monitor your fitness goals. The Galaxy Watch 5 truly shines in health and fitness tracking, keeping tabs on your heart rate, sleep patterns, and even stress levels. With a long-lasting battery, you can confidently wear it all day without worrying about running out of power. This smartwatch in Pakistan smoothly combines style and functionality.
Google Pixel Watch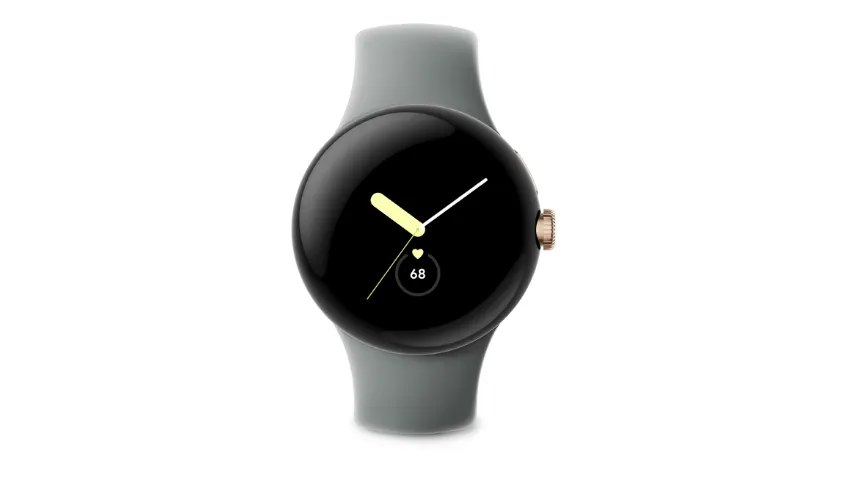 The Google Pixel Watch simplifies and enhances your smartwatch experience, making it one of the best smartwatches in Pakistan priced at 78999. Designed with Android users in mind, it offers straightforward functionality. With Google Assistant at your service, you can control your watch with voice commands, set reminders, check the weather, and send texts effortlessly.
It excels in fitness tracking, helping you monitor your workouts and health goals. Its clean and intuitive interface ensures a hassle-free experience for users seeking simplicity and intelligence in a smartwatch.
Huawei Watch 3 Pro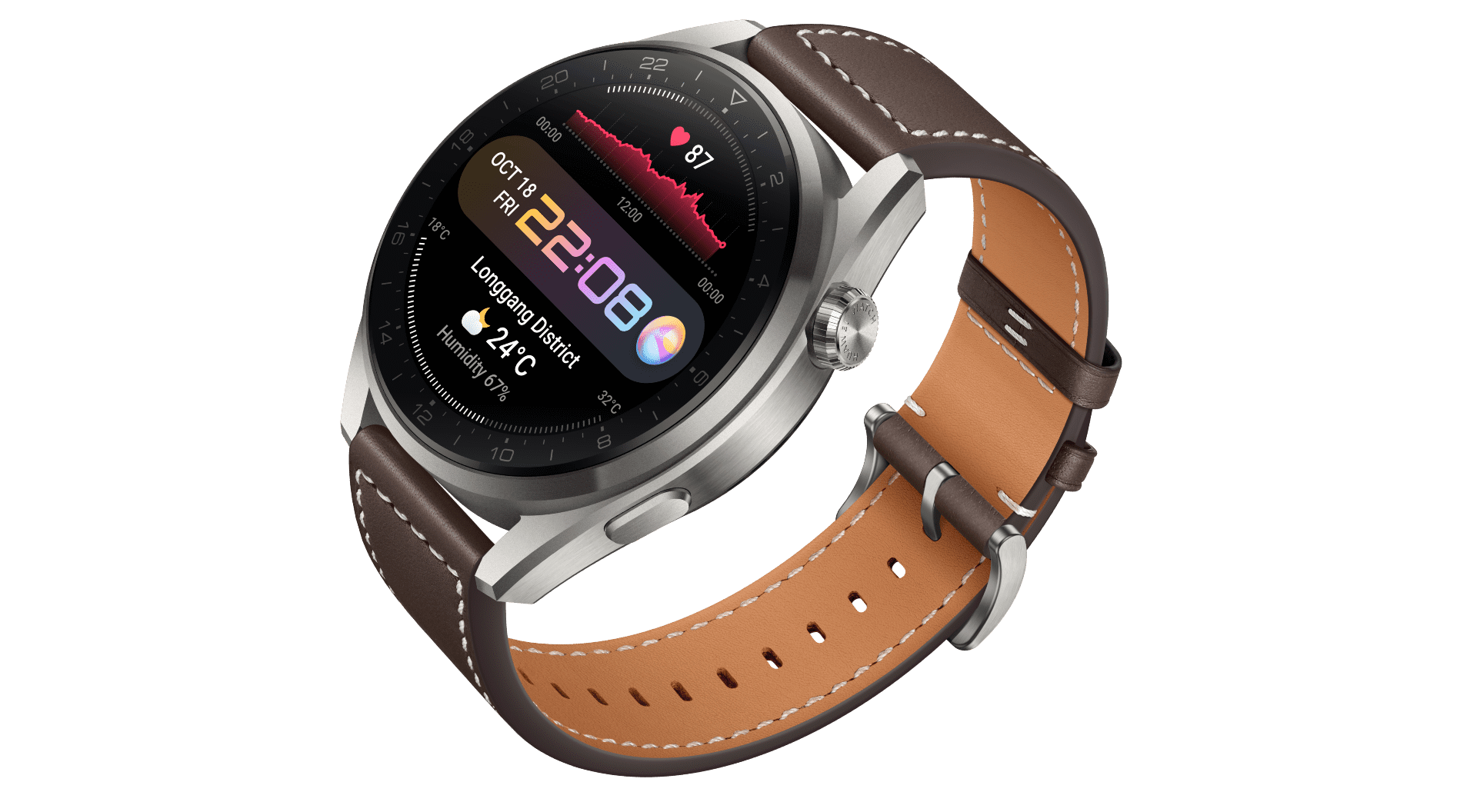 Elegance meets power in the Huawei Watch 3 Pro, available at 74999. This premium smartwatch boasts a stunning OLED display and a comprehensive set of health and fitness tracking tools. Its dual-chip design ensures exceptional performance and smooth navigation.
With a long-lasting battery, it keeps pace with your active lifestyle without constant recharging. The Watch 3 Pro is the ideal choice for those seeking a blend of style and functionality in their smartwatch.
Amazfit GTR 4
If you're on a budget and in search of a reliable smartwatch online in Pakistan, the Amazfit GTR 4 is a fantastic choice, priced at 49490. This wallet-friendly yet feature-packed smartwatch comes equipped with impressive fitness tracking features. It keeps a close watch on your heart rate, analyzes your sleep patterns, and even helps you manage stress. One of its standout features is its extended battery life, ensuring you can wear it all day without constantly fretting about recharging.
Moreover, the GTR 4 boasts an elegant design that sits comfortably on your wrist, making it a superb option for those leading active lives without denting their finances. When you're exploring smartwatches online in Pakistan, the Amazfit GTR 4 offers both affordability and functionality.
Huawei Watch GT 3 Pro
This is the tough and stylish Huawei Watch GT 3 Pro! It's not afraid of rough stuff and looks cool too. It costs 78499, and you can rely on it to help you stay fit and active. This watch is like a buddy for adventurers in Pakistan. It knows where you are with GPS and can check your heart.
It's great for people who like hiking, running, and being healthy. You can wear it everywhere, even at work, and it won't run out of power on long trips. The Huawei Watch GT 3 Pro is the best choice for people who want a strong and helpful smart watch in Pakistan.
Fitbit Sense 2
The Fitbit Sense 2 is not just a smartwatch; it's your health partner, priced at 90167. With a strong emphasis on well-being, it features ECG monitoring, skin temperature sensing, and stress management tools, providing a holistic view of your health.
It also excels in fitness tracking, allowing you to monitor your workouts, heart rate, and sleep patterns. With its sleek design and comfortable fit, the Sense 2 is an excellent companion for those prioritizing their health and wellness.
Mobvoi TicWatch E3
A budget-friendly smartwatch that works well with Android devices is The NMobvoi TicWatch, which offers a wide range of features at an affordable 42299. Its vibrant display and smooth performance make it a joy to use, while its lightweight design ensures comfort throughout the day.
Whether you need assistance with navigation or tracking your daily steps, the TicWatch E3 has you covered without straining your budget.
Xiaomi Watch S1 Pro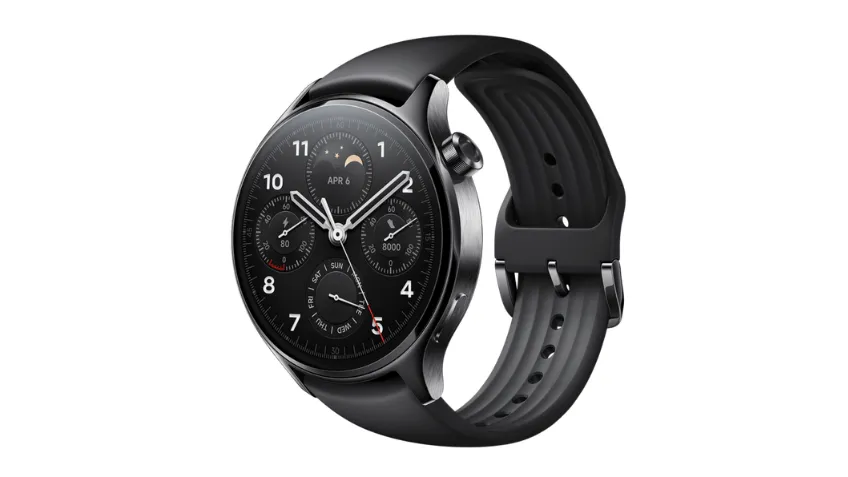 The Xiaomi Watch S1 Pro is a smart choice for those looking to buy a smartwatch in Pakistan. It strikes a balance between style and affordability, making it an enticing option at 59999. Its elegant design and vibrant screen catch the eye, while its essential fitness tracking features cater to the health-conscious.
With a focus on affordability and functionality, it offers excellent value for budget-conscious consumers. Whether you're tracking your steps or checking notifications, the Watch S1 Pro provides a reliable and stylish experience for those looking to buy a smartwatch in Pakistan.
Oppo Watch
Closing our list is the Oppo Watch, offering both style and substance for 79999. It boasts a stunning display and a range of fitness-tracking features to keep you on top of your health goals. With its elegant design, it's a fashion statement on your wrist, suitable for both casual and formal occasions.
Stay connected with ease, receive notifications, and track your workouts efficiently with the Oppo Watch. It's a smart choice for those who appreciate the fusion of style and functionality in a smartwatch.
In summary, these 10 top smartwatches in Pakistan for 2023 cater to a wide range of preferences and needs, ensuring that there's a perfect fit for everyone looking to upgrade their wristwear with the latest in wearable technology. Whether you prioritize fitness tracking, health monitoring, or easy connection with your smartphone, there's a smartwatch in Pakistan on this list that's tailor-made for you.
See More: Top 5 Reasons You Should Buy A Smartwatch
What do you think of the story? Tell us in the comments section below.