Actor and host Nauman Ijaz landed himself in hot water for presumptuous questions he asked fellow actor and guest Ayesha Omar during the show and for discouraging her from bringing up past story traumas — referring to her harassment — into the public eye for "popularity" or to "jump on the bandwagon".
"It is either your bold shoots or some controversial statements that you give," Ijaz starts off. "I personally feel that if a person has gone through something in the past, it doesn't mean they should start talking about it publicly just because they saw someone else do the same. You are at risk of damaging your image."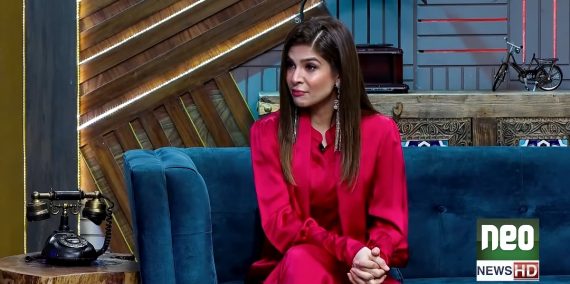 "I feel that too," Omar interjects. "But I don't do it because someone else did it." Before she can finish, Ijaz intervenes, "What is the need for it? Why do we forget that in the society we live in, will become difficult for us to survive because people here are not as aware?"
"Yes, I do tend to forget that but I need to follow my truth. When I feel that the truth needs to be said, I say it," says Omar. Unhinged, Nauman goes on to inquire rather suggestively, "So by speaking your truth, do you think you got a lot of praise?"
Ayesha, holding her ground, tries to make him understand. "No, but I don't do everything for wah wah (praise)." Nauman asks, "Then what do you do it for?" The Karachi Se Lahore actor replies, "At the end of the day, you do it for your personal satisfaction. You need to answer yourself, right?"
Unconvinced and appearing almost disappointed, Nauman replies, "I don't think so." But Ayesha still makes it a point to courteously add, "I think so. At the end of the day, it is between you and your God. And to be clear, I've never named anyone, I've never put anyone on the spot like that."
Things go south
"Were you speaking in support of a person or a movement?" Ijaz probes. Ayesha denies having spoken out of support for any affiliations. He then insensitively inquires, "But did anyone even ask you?"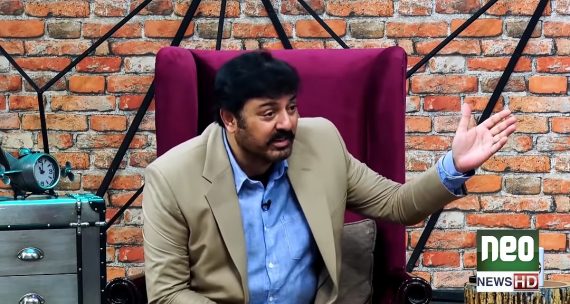 Visibly annoyed by now, Omar makes it clear, "Yes, I was asked, not once, but by many. And I never said anything as openly as you're presenting. But it came out". At this point, Omar wards off his incriminating manner of questioning.
"I don't even know what you're talking about. But I'll say, okay…" Nauman finally simplifies, "I was actually discussing your harassment thing." Maintaining her calm, Omar replies rather respectfully, "Nauman bhai, I have been through it myself. And I never spoke about it. For years I suppressed the matter and my feelings".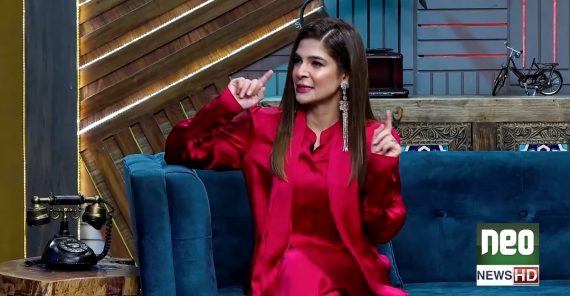 Ijaz, however, failed to show any sympathy. "So why speak now? You could've just let it pass. Why to propagate discernment?" he asked. "On the flip side, there are people out there, who, when they see an influential figure speak about their ordeal, it inspires them," responds Omar. "It humanizes us in their eyes and they don't feel alone anymore. And there are so many women who are going through so much but they never speak up about it."
"I didn't speak about it for 15 years too, not even to my best friend. And then when one person, having suffered a similar fate, came out, it gave me the strength to talk about what happened to me. And it is more important to me, than getting wah wahs, that we influence someone's life positively."
Have a look at the video:
It is pertinent to note that Omar previously opened up about being sexually assaulted by someone influential in the industry. Time and time again she has made it clear how difficult it is for any victim of sexual harassment to revisit their trauma and talk about it, especially with everything that's at stake.
Hosts, especially those in the entertainment industry, should be required to undergo sensitivity training before they are allowed to handle subjects that can be hurtful or triggering to their guests and viewers.
What do you think of this story? Let us know in the comments section below.