Dubai is the place of unforgettable memories that you feed into your cloud storage and brain to remember for the rest of your life. It's the home of luxury restaurants where you can explore different things and witness in Dubai.
Among the elite places, luxury restaurants in Dubai are one of the most extravaganza places to visit and enhance your pallet.
It's just about the mouth-watering food, the ambiance, and stunning views to impeccable service. Our team gathered all the information about the most luxurious restaurants in Dubai.
Here you get the 10 most luxurious restaurants in Dubai.
10 Most Luxury Restaurants In Dubai
The list consists of the 10 most expensive and luxurious restaurants in Dubai. Whether you are looking for a romantic date or social friends gathering there's something for everyone in Dubai.
Remember here you are going to explore something you have never done before.
Al Muntaha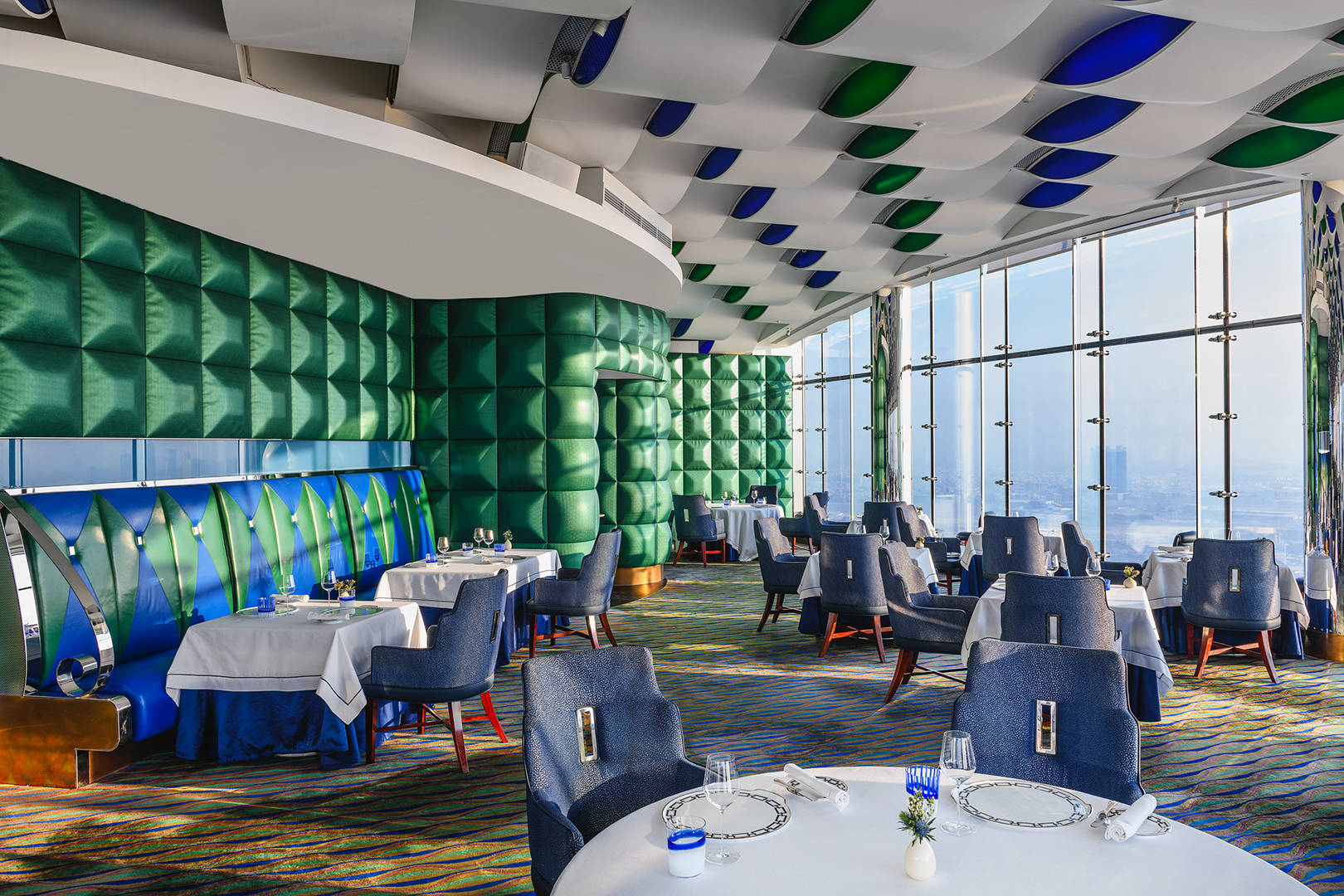 On top of the list, Al Muntaha stands tall with its exclusive features that add value. It's considered a luxury restaurant in Dubai for various reasons, Al Muntaha offers you elite international mouth-watering cuisines that make you fall in love with it such as French, Italian, Spanish, and Asian.
And for wine lovers out there Al Muntaha adds an extensive list in their collection that might attract such a category as well.
At Al Muntaha, the average cost per person is roughly AED 700 (US$ 190). This includes a four-course meal including appetizers, main meals, desserts, and drinks.
At.Mosphere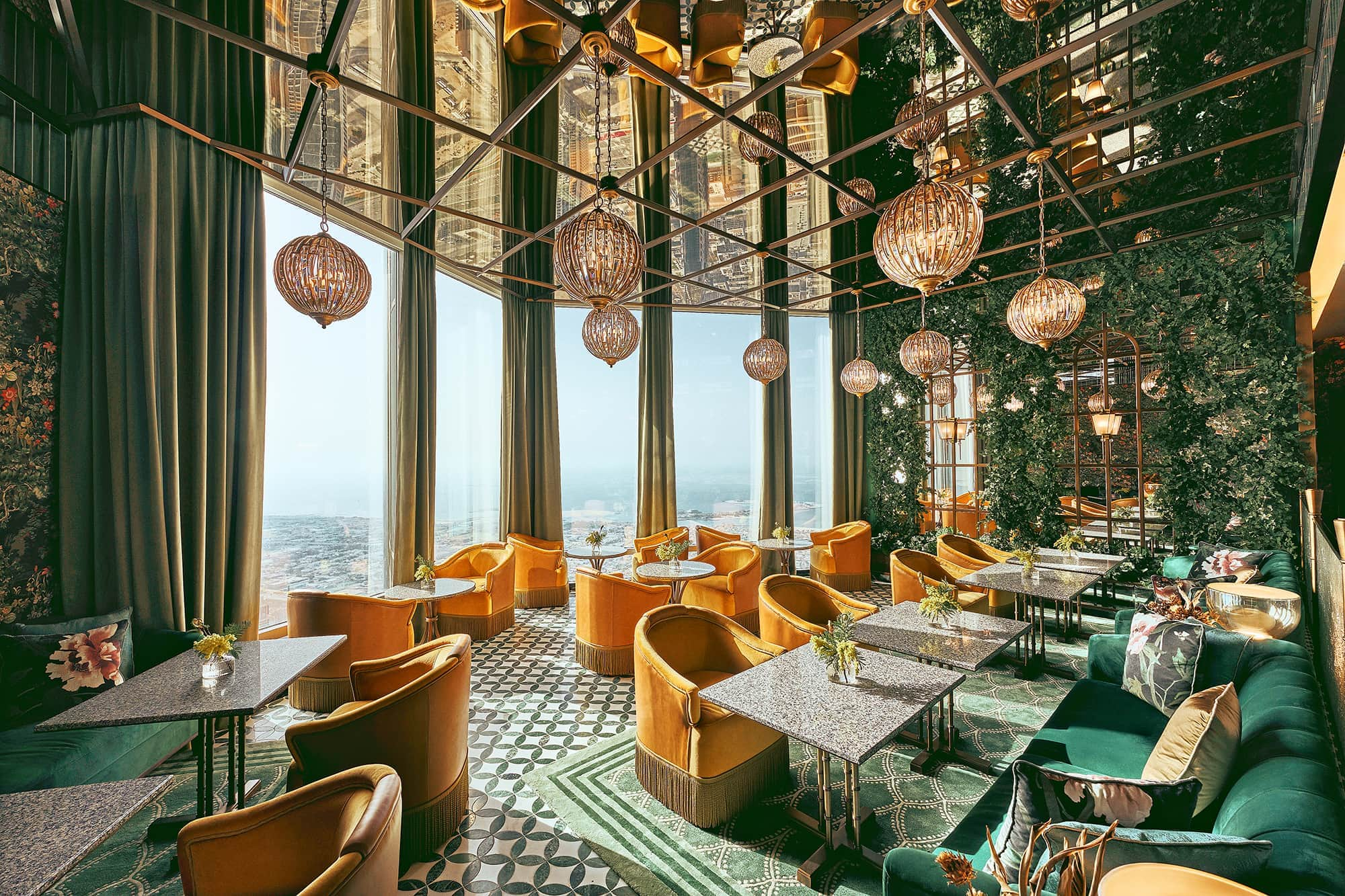 Situated on the 122nd floor of the Burj Khalifa, At.mosphere holds the title of the world's highest restaurant. Besides breathtaking views, it offers a luxurious dining experience with a menu that combines international flavors, exceptional service, and an exquisite ambiance.
What's unique about At. Mosphere? Their highly recommended specialized menus such as a brunch menu, a business lunch menu, and even a special New Year's Eve menu.
Babylon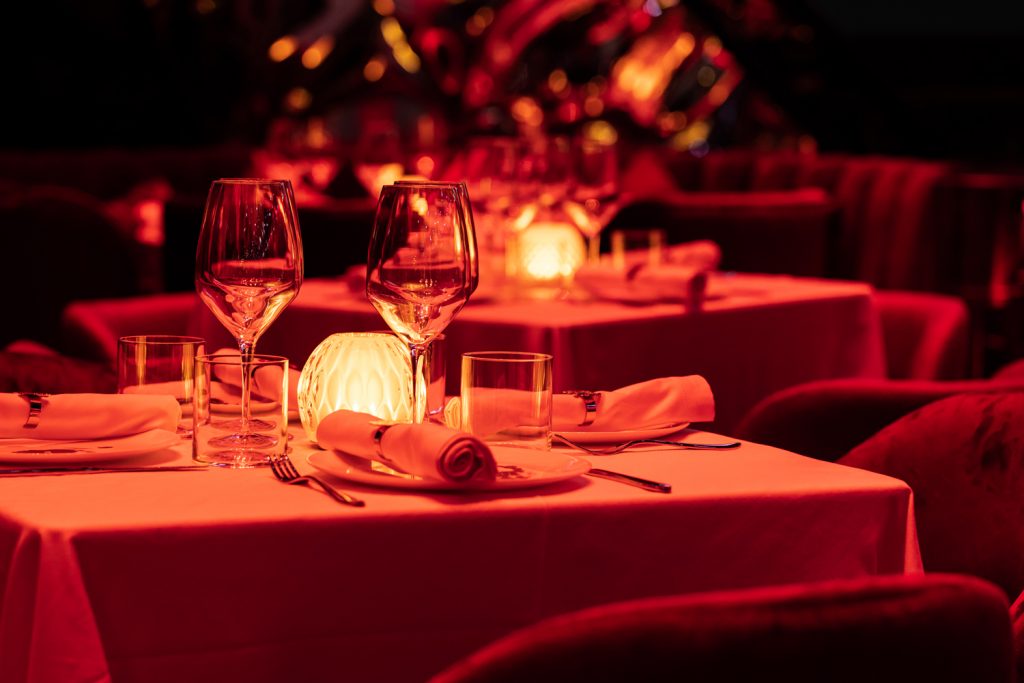 With a warm welcome, enter into the heaven of the most luxurious restaurant in Dubai "Babylon". It's located in the heart of the city, and it's known for its rich decor, exquisite menu, and exceptional service.
No matter on what occasion you visit Babylon, they won't disappoint when it comes to exclusive cuisines and perfect service that you won't be able to find in any other place.
The atmosphere of the Babilonia no doubt attracts you with the finest dining ambiance and stylish bar. An authentic list of dishes, ranging from authentic Middle Eastern cuisine to contemporary European flavors.
Cavalli Club Restaurant & Lounge
Cavalli Club Restaurant & Lounge is an upscale and fashionable dining establishment located in Dubai. It is part of the Cavalli Club, a renowned nightlife venue that combines a restaurant, lounge, and club experience.
First of all ambiance, Cavalli Club boasts a glamorous and stylish ambiance, designed by fashion icon Roberto Cavalli himself. The interior is opulent, featuring luxurious materials, animal prints, and bold colors that create an atmosphere of extravagance and sophistication.
Now their exclusive and highly popular cuisines. The restaurant at Cavalli Club offers a menu inspired by Italian and international cuisines. The culinary team prepares a selection of gourmet dishes using the finest ingredients, with a focus on presentation and flavor.
Hakkasan
If you are very much into modern interior design and an intimate ambiance then Hakkasan is the right choice. It's one of the most expensive restaurants in Dubai.
The restaurant goes with its traditional theme which consists of a sleek and contemporary look. The menu offers a variety of options for everyone such as dim sum, seafood, and even vegetarian dishes.
Hakkasan also celebrates certain special occasions such as Chinese festivals, Ramadan, Chinese New Year, etc. with a special menu that only consists of specified day dishes. They serve dishes on these occasions in such a way that is truly worth witnessing.
Dubai is the hub of job opportunities for most of the Asians. So, if you are seeking a job, then check out the most demanding jobs in Dubai 2023.
La Cantine Du Faubourg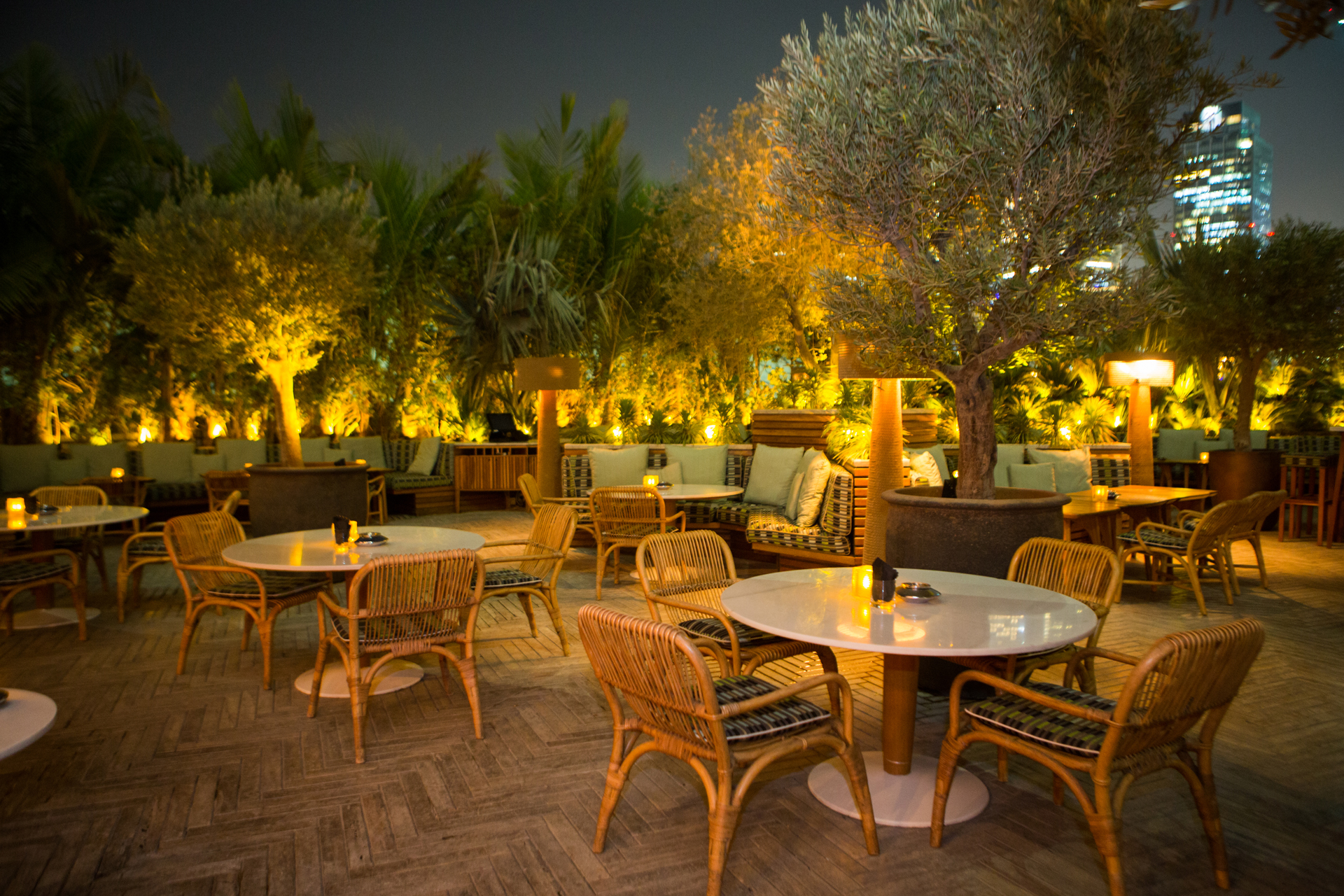 La Cantine Du Faubourg is an upscale dining establishment located in Dubai. With its unique blend of French cuisine, contemporary art, and vibrant ambiance, La Cantine Du Faubourg offers a luxurious and immersive dining experience.
The restaurant offers purely French-inspired cuisines with a modern twist. The dishes are crafted using high-quality ingredients and innovative cooking techniques. From appetizers to main courses and desserts, the menu presents a fusion of flavors and textures, showcasing a combination of classic French dishes and creative interpretations.
The venue includes a well-stocked bar that offers a wide selection of premium spirits, wines, and signature cocktails. The bar area provides a vibrant and social space where guests can enjoy pre-dinner drinks or unwind with a nightcap after their meal. The lounge also hosts live music performances and DJ sets, enhancing the overall dining experience.
Dubai had taken every opportunity to shine above all. Do you want to see the tallest buildings? Here are the top 10 tallest buildings in Dubai 2023 edition.
La Petite Maison
Situated in the heart of Dubai's financial district, La Petite Maison is a sophisticated French-Mediterranean restaurant. It serves a selection of refined dishes made with fresh ingredients, while its elegant decor and attentive service add to the overall luxurious dining experience.
If you are looking for a sophisticated ambiance then La Petite Maison is the perfect place for you. The restaurant boasts a chic and stylish interior, characterized by a minimalist yet elegant design.
One of the unique aspects of La Petite Maison is its sharing concept. The menu encourages diners to share plates, promoting a convivial dining experience where guests can try a variety of dishes and flavors.
Nobu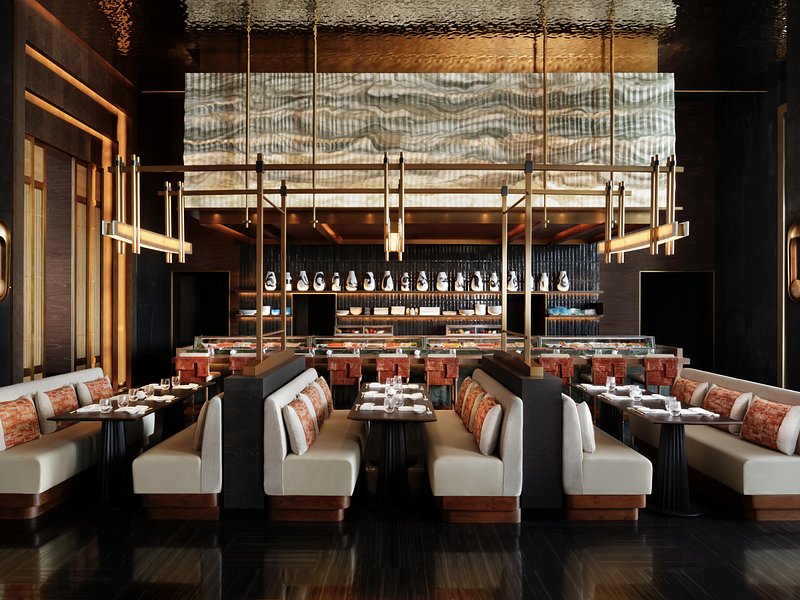 Situated in Atlantis, The Palm, Nobu is a globally recognized Japanese restaurant that blends traditional Japanese cuisine with South American influences. Its elegant decor, trendy atmosphere, and signature dishes created by celebrated chef Nobu Matsuhisa make it a must-visit for luxury dining enthusiasts.
It deserves to be on the list of the 10 most luxurious restaurants in Dubai for several reasons as Nobu offers unparalleled views of the Arabian Gulf, along with a unique dining experience.
Nobu is celebrated for its innovative and artfully crafted dishes that blend Japanese techniques and ingredients with South American flavors. The menu features an array of exquisite sushi, sashimi, tempura, and signature dishes such as Black Cod Miso and Yellowtail Sashimi with Jalapeno.
Pierre Gagnaire
Pierre Gagnaire is one of the most expensive restaurants in Dubai with fine-dining lets its precious guests enhance their unforgettable culinary experience.
They are culinary visionaries, Pierre Gagnaire is celebrated for his avant-garde and inventive style of cooking. His cuisine combines traditional French techniques with contemporary influences, resulting in a unique fusion of flavors, textures, and presentations.
For those who don't know, Pierre Gagnaire has a Dubai connection. Meaning, Pierre Gagnaire's influence extends to Dubai, where he has collaborated with renowned hotels to establish restaurants that bear his name. These establishments offer a culinary experience infused with Gagnaire's signature style, ensuring that Dubai diners can savor his innovative cuisine without traveling to Paris.
Zuma
Last but not least Zuma. Located in the Dubai International Financial Centre, Zuma is a renowned contemporary Japanese restaurant known for its chic interior and vibrant atmosphere. With a focus on high-quality ingredients and meticulous attention to detail, Zuma offers an unforgettable dining experience.
If you are in Dubai and dying to have a modern Japanese cuisine then Zuma is the place that you must visit. Zuma offers a modern and innovative take on Japanese cuisine. The menu features a wide array of dishes, including sushi, sashimi, robata-grilled items, and izakaya-style small plates. The focus is on high-quality ingredients, with a commitment to freshness and authenticity.
These 10 most fancy restaurants have elevated the dining scene in Dubai with their contemporary Japanese, French, and Asian cuisines, stylish ambiance, and attentive service.
Its commitment to culinary excellence, combined with a lively atmosphere, makes it a popular choice for those seeking a luxurious and memorable dining experience.
Talking about restaurants, Dubai spaced themed Moon Resort is in development that is worth around $5 Billion.