After Aiman and Muneeb announced the birth of their second kid, Minal Khan and Ahsan Mohsin Ikram surprised and delighted their audience by announcing that they are expecting their first baby as well.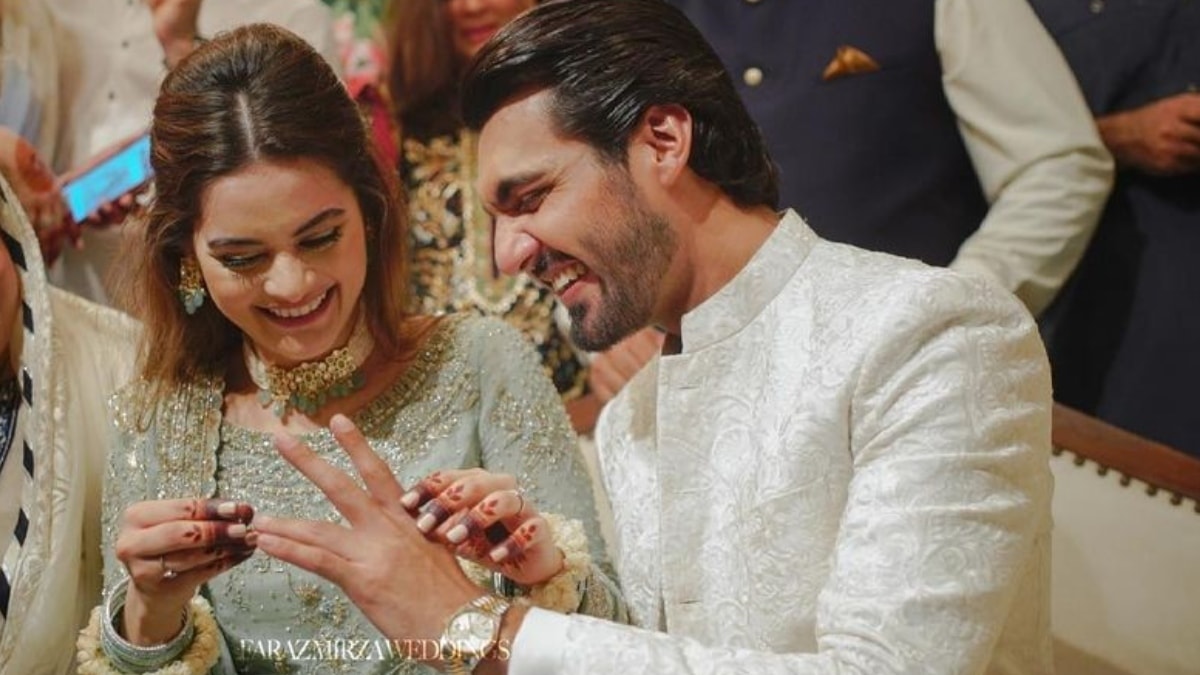 Minal Khan Expecting First Baby
The young couple shared the news that they are going to become parents for the first time together. The happy news was announced by the couple on Instagram alongside a stunning black and white photograph.
The joyful information has received a great deal of attention on social media platforms, where supporters and well-wishers have flooded the comments area with messages of congratulations and best wishes.
This exciting announcement comes just a few short days after Minal Khan's twin sister, the famous actor Aiman Khan, and her husband, Muneeb Butt, became parents to their second baby together. As these significant landmarks continue to be reached in such a short amount of time, there is no doubt that the Khan family is in the mood for celebration.
Back in September of 2021, Minal Khan and Ahsan Mohsin Ikram married the wedding and became husband and wife. Fans have feelings for the lovebirds, who are currently trending topics on several social media platforms. The two have quickly established themselves as Pakistan's newest high-profile power couple.
The Pakistani entertainment industry counts Minal as one of its most prominent figures. Because of the great work, she has done in the entertainment industry, the actress has established a strong reputation for herself. The young actress has been in a number of popular and critically acclaimed drama television series, including Nand, Jalan, Hasad, and Ishq Hai.
See More: Minal Khan & Ahsan Mohsin Ikram's Eagerly Awaited Nikah Ceremony
What do you think of this story? Let us know in the comments section below.