Following a mayoun ceremony, dholki, and musical evening, Minal Khan and Ahsan Mohsin Akram have finally signed their nikah papers. The couple has officially tied the knot. We collected all the details from their nikah ceremony to satisfy your curiosity.
Minal and Akram's highly anticipated nikah took place on Friday night. In a ceremony attended by family, friends, and some big names in the entertainment industry, the couple officially tied the knot.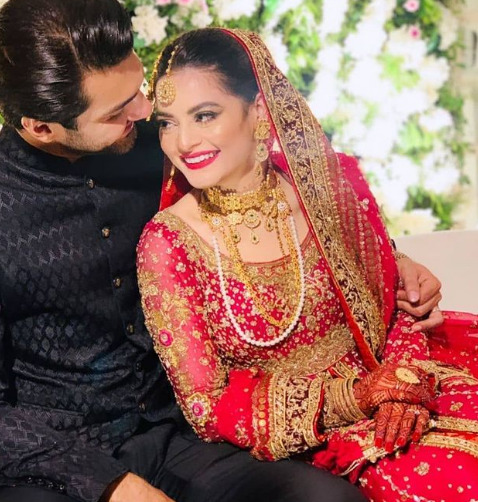 Minal began the evening by showing off her mehndi before the event started.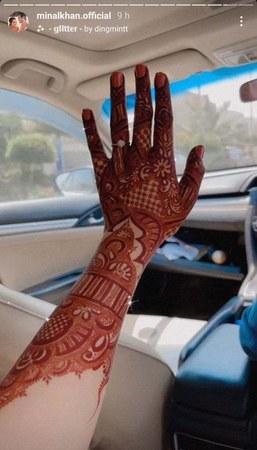 Aiman Khan, Minal's twin sister, posed for the camera with her husband Muneeb Butt. Aiman wore a beautiful light beige outfit with an orange dupatta.
Aiman's daughter Amal had brought a special plus-one to the event.
Finally, Minal arrived at the venue and made her entrance to Elvis Presley's Can't Help Falling in Love. As opposed to the Bollywood songs usually played at brides' entrances, that seemed to be a nice change.
Meanwhile, the groom stuck to Bollywood, making a cheerful entrance accompanied by his close ones.
It was not long before the night took an emotional turn. When the couple signed their nikahnama, Aiman could not hold back the tears. What is sisterly love if not that?
The big moment was tear-jerking for Minal as well. We were touched by Ikram's gesture of dabbing away her tears with a tissue.
As the event came to an end, the bride bid farewell to her friends and family. Aiman made sure the moment was complete by teasing Minal, as any sister would.
Here are a few clicks of the bride and groom: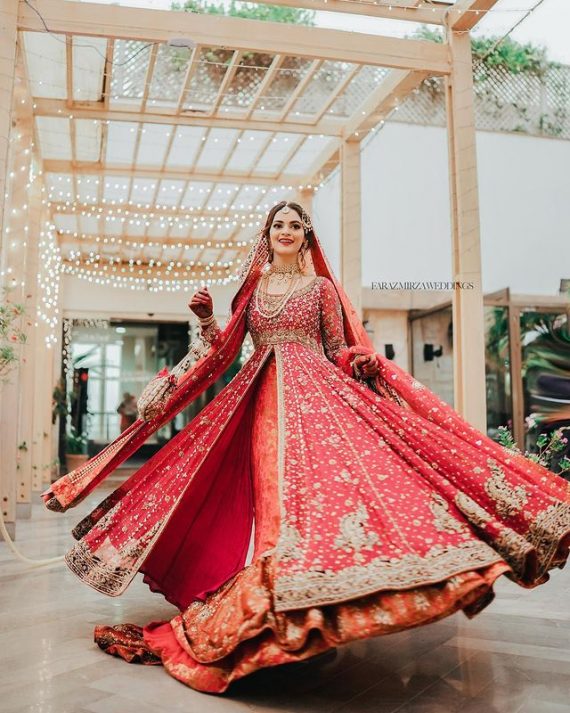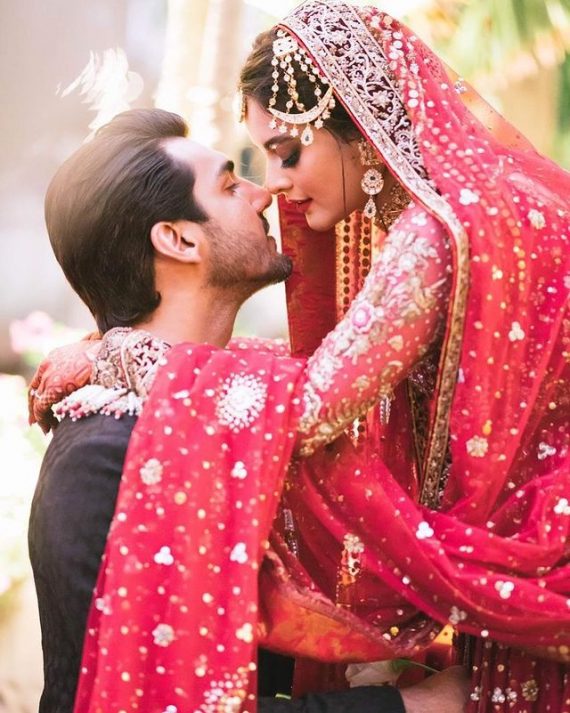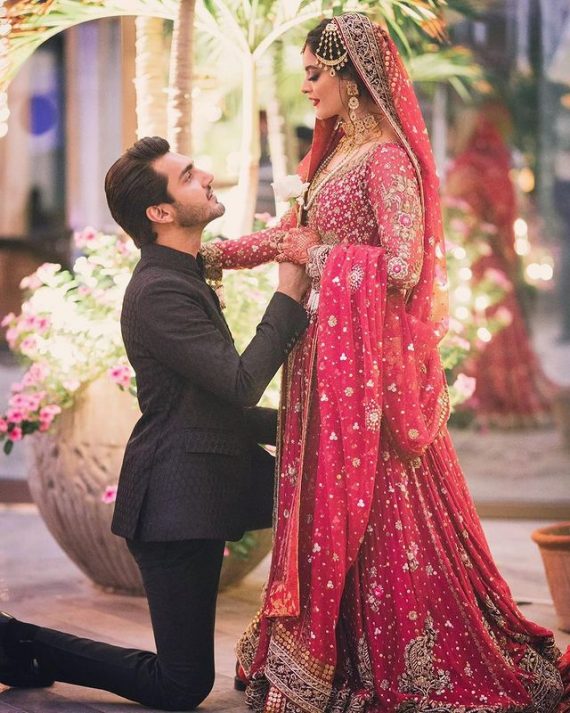 The dress that Minal wore was designed by Annus Abrar. It was paired with jewelry from Ali Javeri Jewellers. Ikram's outfit was by Ismail Farid. The celebrities on the guest list included Saboor Aly, Ali Ansari, Kinza Hashmi, Amna Ilyas, Areeba Habib, Yasir Nawaz, and Nida Yasir. Iqra Aziz and Yasir Hussain also attended the wedding ceremony.
The wedding festivities started on Tuesday with an evening of dholak music, songs, and dancing with family and friends, followed by a mayoun event on Wednesday night.
Our best wishes go out to the newlyweds as they embark on their great journey together.
What do you think of this story? Let us know in the comments section below.