Karachi, a famous city of Pakistan is known not just for its delightful food and vibrant culture, but also for its fantastic cinemas. Cinemas in Karachi are rare places where you may go to view exciting films on immense screens while surrounded by fellow viewers.
If you have a love for films and reside in Karachi or plan to visit, get ready for a delightful experience! In this post, we'll look at the best cinemas in Karachi, as well as the unique charm of the drive-in cinemas of Karachi Clifton. These cinemas deliver an exceptional movie experience that you will not want to miss.
Best Cinemas In Karachi 2023
Here are a few cinemas in Karachi that are definitely valuable for a visit.
The Nueplex Cinema In Karachi
Nueplex Cinema, located in the heart of Karachi, is a beautiful world of films. Imagine entering a world of vibrant screens displaying a wide range of films, from daring adventures to comforting stories. It's a treasure mine of stories brought to life right in front of your eyes.
Nueplex is more than just a place to watch movies; it's a destination to create lasting memories. The cozy seats, the delicious popcorn, and the laughter of fellow movie buffs all contribute to an environment of pure joy and excitement. Nueplex Cinema in Karachi is the perfect spot for a great cinematic experience, whether you're accompanied by friends or family or enjoying a movie night on your own.
Atrium Mall Cinema In Karachi
Located in the bustling neighborhood of Saddar, Atrium Mall, and Cinema offers a warm haven for movie lovers in Karachi. Imagine a cozy escape from the busy streets, where you can sink into a soft seat and be transported into the enchanting world of storytelling. The cinema screen acts as a window to diverse realms, each offering its own set of adventures and emotions.
Atrium Cinema in Karachi isn't just about watching movies; it's about sharing special moments. It's a place where you can draw your loved ones close, share a tub of popcorn, and let the movie sweep you away on a memorable journey. From action-packed blockbusters to heartwarming family tales, Atrium Mall and Cinema have something for everyone's taste.
The Place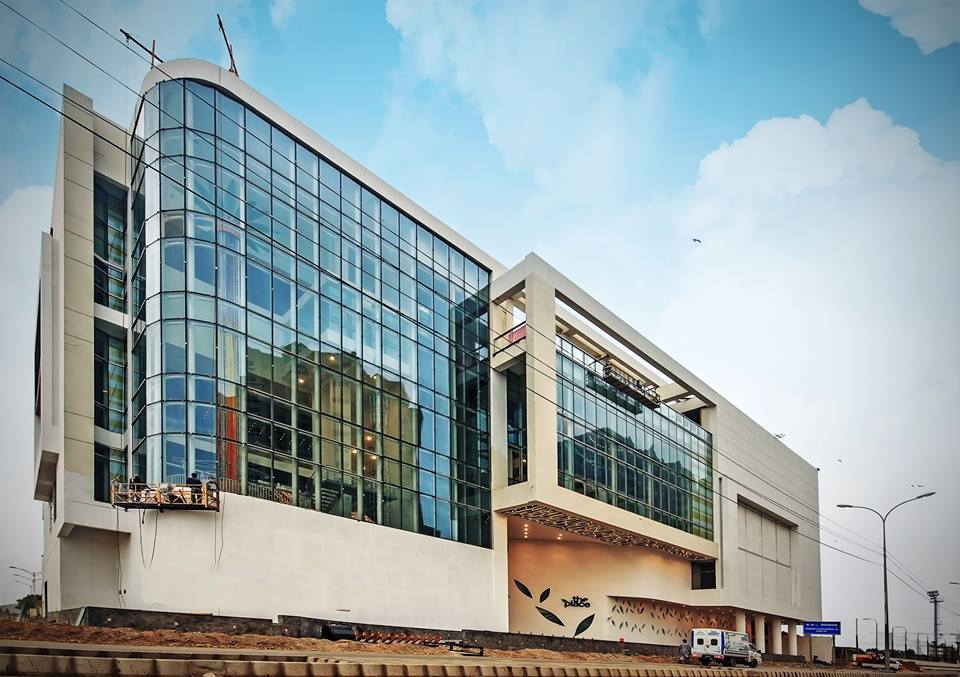 Just like its name says, The Place gives you a comfy corner to relax while you enjoy a movie. Imagine sitting in a cozy spot where everything outside doesn't matter, and you can get lost in the movie's magic. The cinema is like a door that opens to stories that make you laugh, cry, and feel a variety of emotions.
The place is more than just a movie spot; it's a calm and peaceful hideaway. It's a special place where you can forget about any worries and enjoy the wonderful world of movies. The cozy seats and friendly feeling make it perfect to enjoy the cinema in Karachi just the way you like.
Cinepax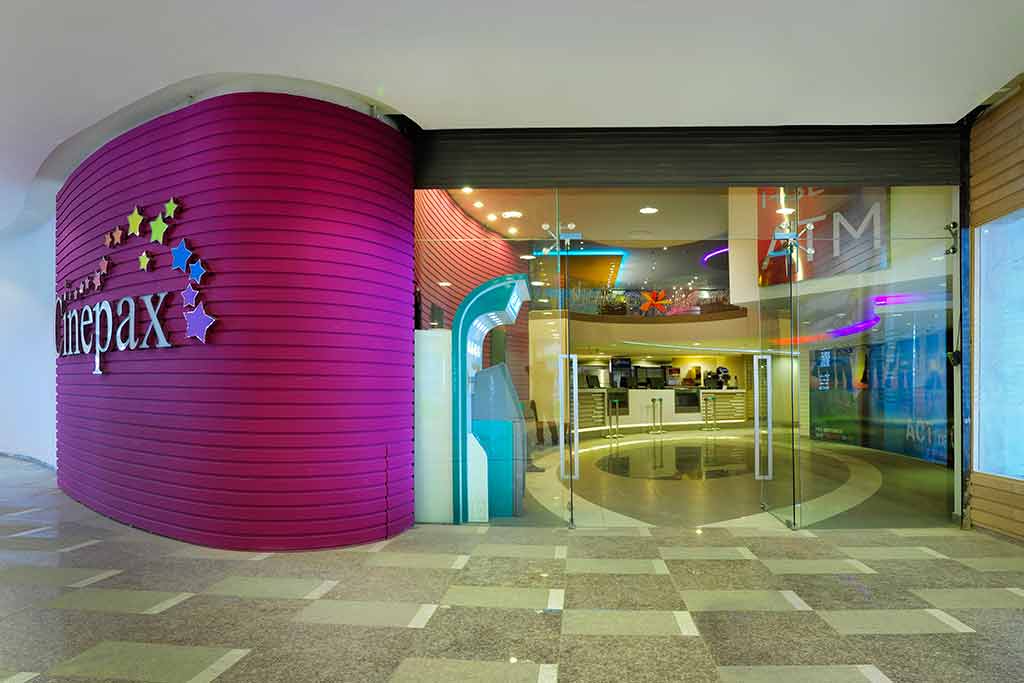 Cinepax wants you to have an exciting time at the movies in Karachi. It's like a treasure map with many spots all around the city where you can enjoy great films. When you enter, you'll smell the yummy popcorn, and it makes you even more excited to watch the movie Magic.
But Cinepax is not just like all other cinemas in Karachi; it's a place where you may have a variety of different experiences. Every screen portrays a unique story, a different journey, and a whole new world. Cinepax has something for everyone, whether you like action, romance, or comedies. It's a place where you can have fun imagining and making happy memories.
Universe Cineplex Karachi
Universe Cineplex Karachi is a large playground for moviegoers. It's a site where you can watch a variety of films that you enjoy. Universe Cineplex Karachi has something for everyone, whether you want to watch adventurous adventures or heartwarming stories.
Beyond being a simple movie theater in Karachi, Universe Cineplex offers a journey through the art of storytelling. Each film is like a bright star in the night sky, ready to bring you joy. The seats provide comfort, the screens are impressive, and the audio surrounds you with the story. It's a wonderful place to enjoy movies!
The Arena
Step into The Arena, a realm where emotions, excitement, and entertainment converge in one of the most captivating cinemas in Karachi. Imagine entering a world where the screen springs to life, captivating your senses and drawing you into the heart of the narrative. The Arena is like a stage where you become an active participant, sharing laughs, gasps, and cheers with fellow moviegoers.
The Arena offers more than just a cinematic viewing; it's an opportunity to live through the stories. It's a place where you can laugh in unison, shed tears together, and celebrate the enchantment of cinema as a community. The cutting-edge technology and comfortable seating ensure that every moment becomes a cherished memory. So, whether your preference lies in action, romance, or comedy, The Arena is the place where the enchantment takes flight.
Cinegold Plex
Have a wonderful time watching movies at Cinegold Plex, a cinema in Karachi that holds a special place for movie lovers. Imagine feeling like royalty as you sit in comfy seats and forget about the outside world. The fancy gold decorations, nice furniture, and great facilities make it feel really special.
Cinegold Plex is more than just a regular movie place; it's like a palace where dreams come true. It's a safe space where you can forget about normal life and enjoy amazing stories. They show new exciting movies and old favorites, so everyone can have a great time. It's a special place where you can enjoy movies in a fancy way, making memories that are as precious as gold.
Cineplex City Auditorium
Cineplex City Auditorium is a stage where stories take center stage. Imagine sitting in a grand hall, surrounded by fellow moviegoers, as the screen comes alive with tales that whisk you away to different worlds. It's an arena where you can fully immerse yourself in the world of cinema and let the magic unfold before your eyes.
Furthermore, Cineplex City Auditorium offers more than just passive movie watching; it's about being part of a collective audience experience. It's a space where you can share laughter, reactions, and emotions, connecting with the sentiments on screen. The grandeur of the auditorium setting enhances the immersive quality, ensuring an unforgettable encounter. So, whether you lean toward drama, comedy, or action, Cineplex City Auditorium opens its stage to cater to every genre.
Mega Multiplex Cinema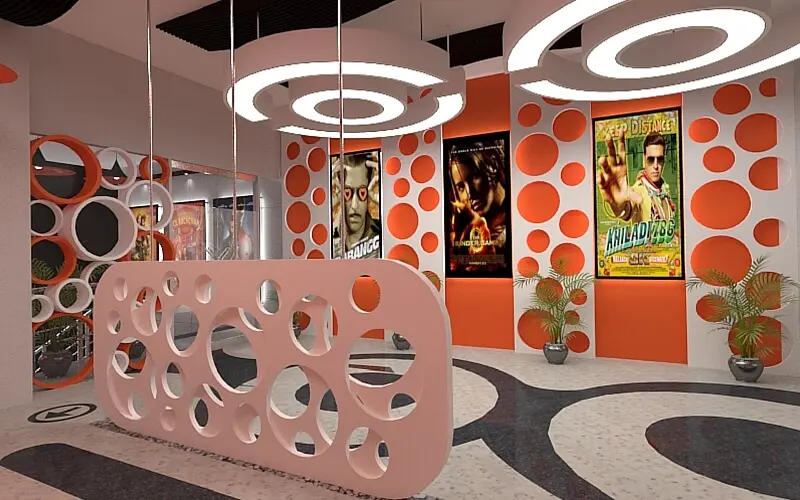 Mega Multiplex Cinema stands as a playground of possibilities for all cinemas in Karachi, inviting movie buffs to embark on an extraordinary cinematic journey. It's a realm where you can indulge your passion for movies and explore a wide spectrum of genres. From animated escapades to gripping mysteries, Mega Multiplex Cinema offers something to captivate movie enthusiasts of all ages.
Moreover, Mega Multiplex Cinema in Karachi offers more than just a movie-viewing experience; it's a canvas for weaving lasting memories. Whether you're going with family, and friends, or embarking on a solo adventure, the cinema guarantees an experience that is both entertaining and enriching. The diverse movie selection, comfortable seating, and lively ambiance make Mega Multiplex Cinema an ideal destination for a fun-filled movie outing.
6D Cinema Motion Ride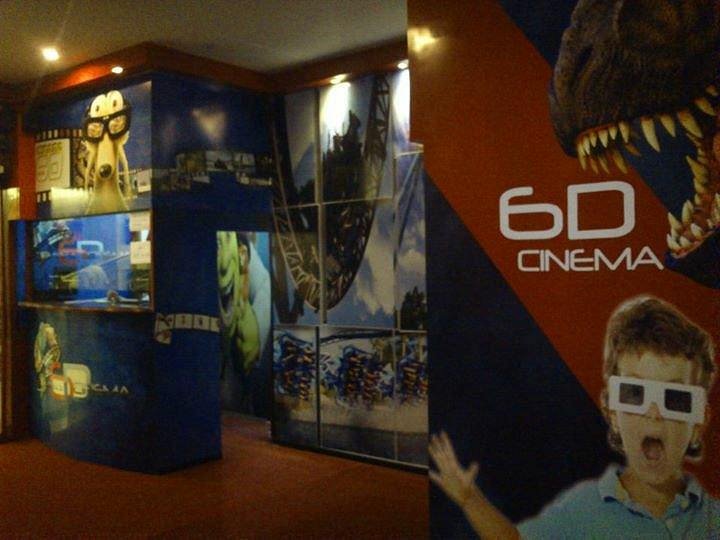 The 6D Cinema Motion Ride transcends traditional cinema, immersing you in a thrilling adventure. Imagine strapping into a seat that moves and shakes, syncopating with the movie's action unfolding before your eyes. It's an opportunity to actively participate in the story, feeling the rush of excitement and wonder coursing through your veins.
This cinema experience isn't limited to passive viewing; it's about living the movie. Dynamic effects and sensory stimulations transform the movie into a captivating ride of thrills and awe. The motion, sounds, and visuals meld together to craft an immersive journey that keeps you on the edge of your seat. Whether you're a fan of action-packed thrillers or captivating animations, the 6D Cinema Motion Ride invites you to embark on an adventure that transcends the ordinary.
In conclusion, Karachi's cinemas offer more than just movies; they're gateways to delight, wonder, and connection. Each cinema presents a distinct experience, from cozy retreats to grand auditoriums, from lavish settings to exhilarating rides.
Whether you're seeking a family outing or a solo adventure, these top cinemas in Karachi assure an unforgettable movie experience. So, secure your tickets, gather your loved ones, and embark on a cinematic journey that will etch cherished memories in your heart.
See More: Top 10 Luxury Farmhouses In Karachi 2023
What do you think of this story? Let us know in the comments section below.