So recently we came across the news, making rounds on social media about Naimal Khawar's sister, Fiza Khawar enjoying McDonald's McFries while still in her wedding dress being a bride. Makes us wonder, why would someone have McDonald's on their big night, right after having their 'Qubool hai' ceremony?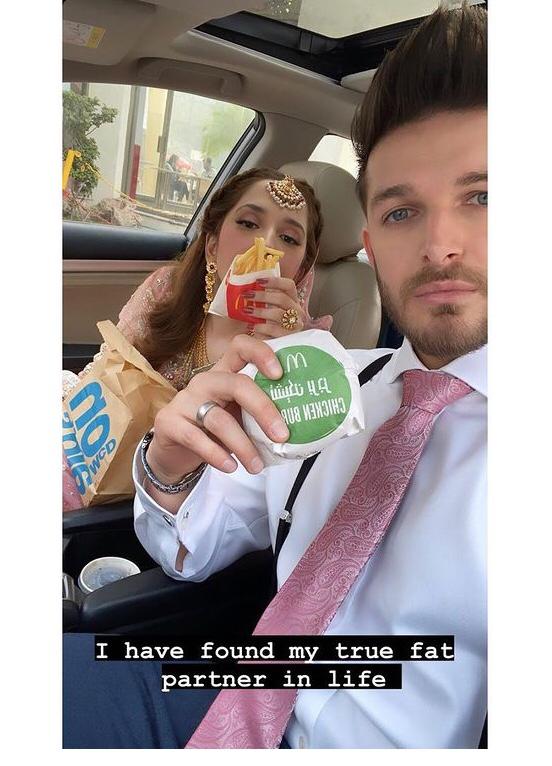 If you think about it, actually it makes perfect sense. You see, the wedding night is a very exhausting affair in our tradition and for women, it's even more tiresome. To start with, it's not just simply that one night, the pressure starts to mount days before the moment of truth and at times it also ends days after it.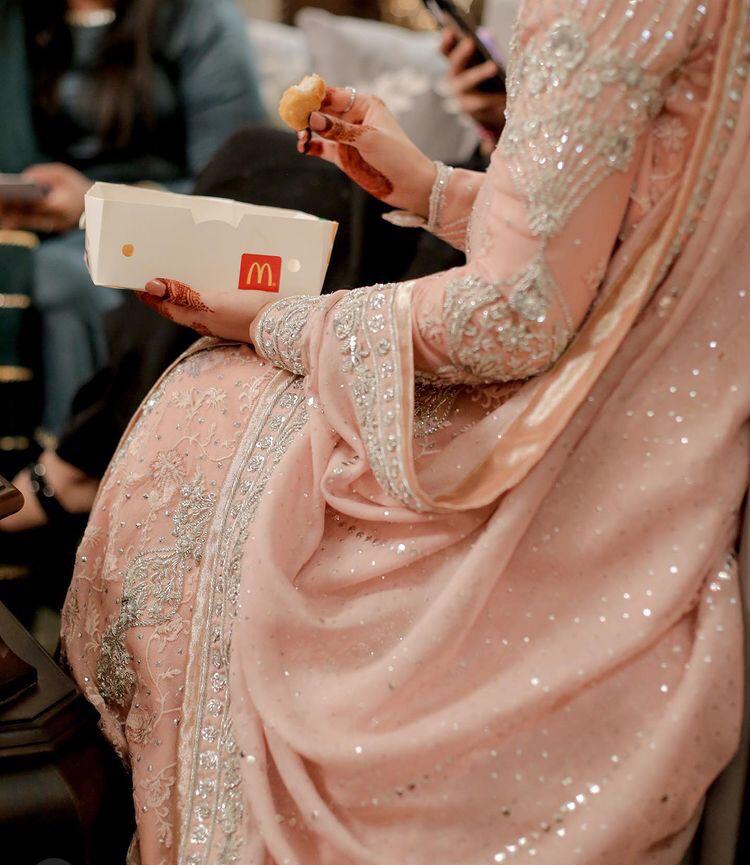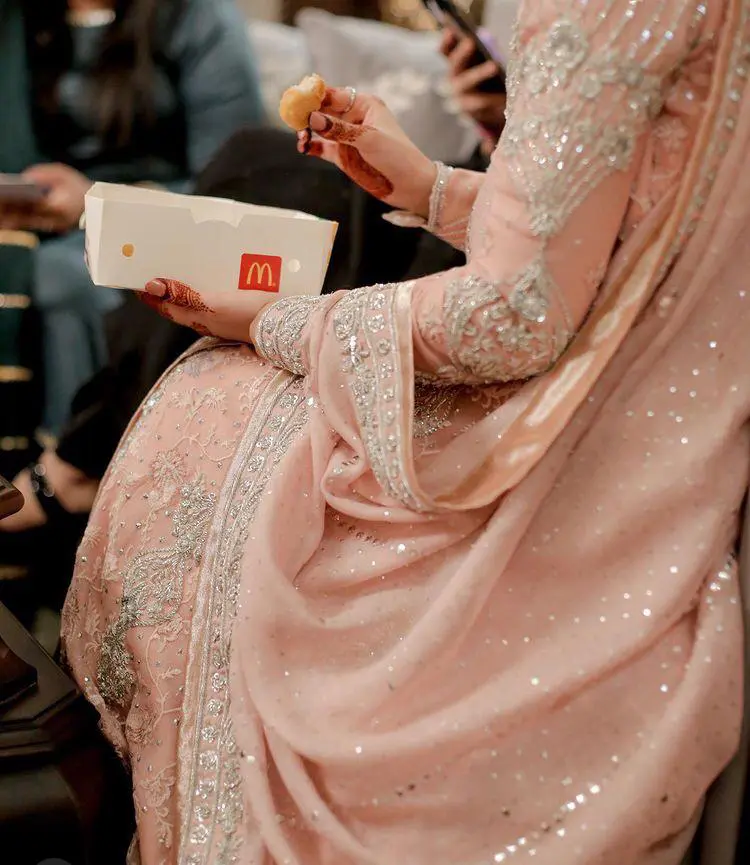 All the makeup and getting dressed is exciting but exhausting as well. Then at the event, you are glued on the very same spot for a few hours with at least 15 extra kilos on your shoulders, is not an easy task. While being the center of attention, there are also numerous photo sessions, there is food, and then finally the rukhsati, which tends to be an emotional moment and no matter how happy you are, there will always be that someone dear who will burst out in tears (if not yourself), imagining this as the last time they ever see your face.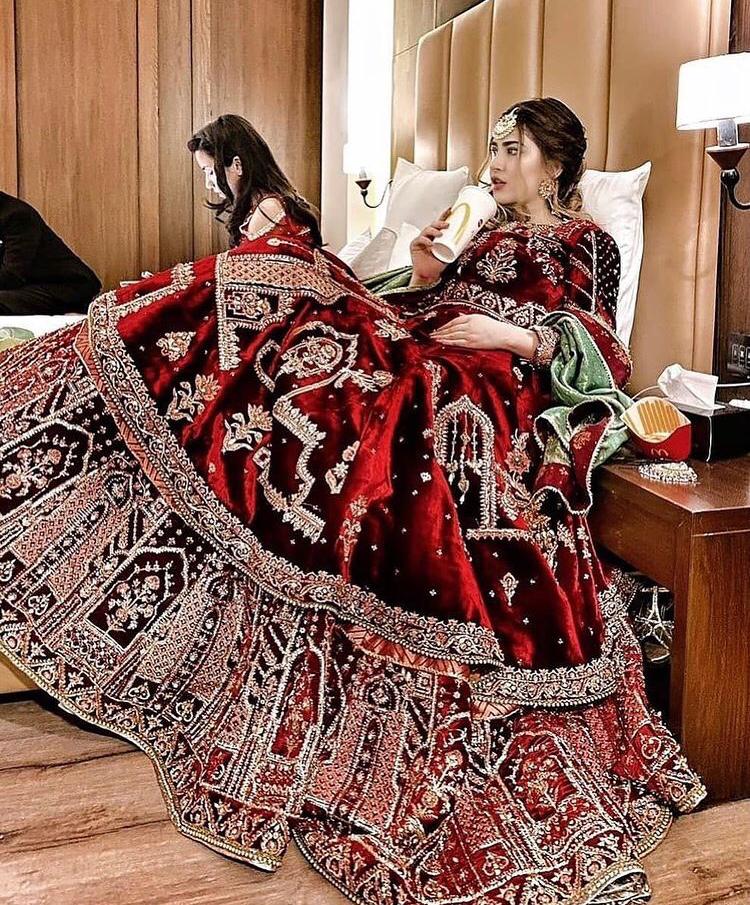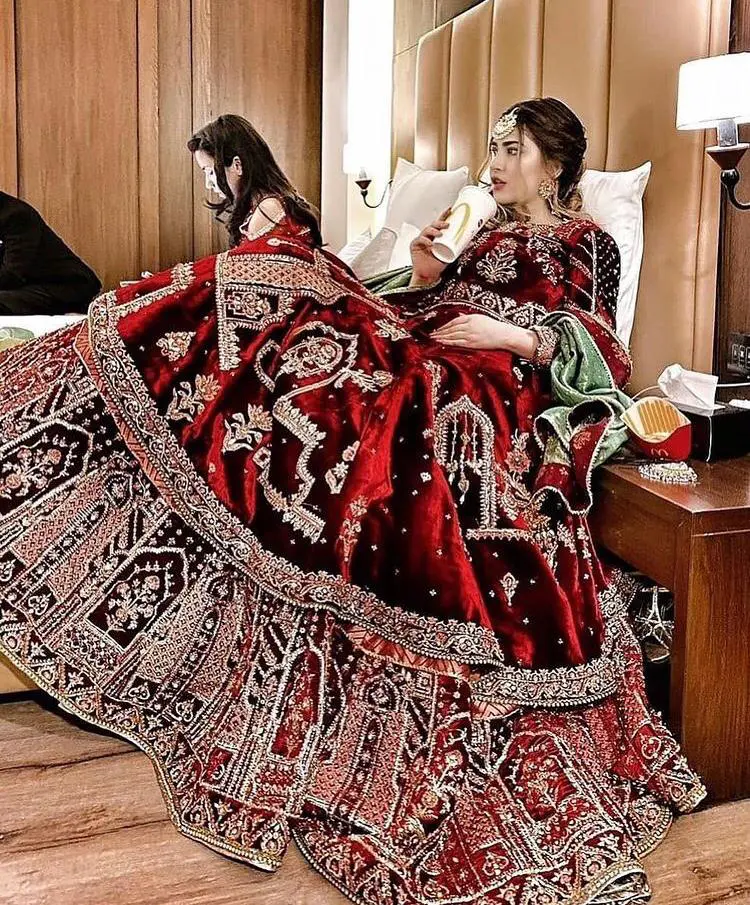 With so much going on, the bride rarely gets to eat to her heart's content. Considering all these pressures of a wedding, McDonald's McFries on the way back seems like a completely sane idea and besides, who wouldn't want scrumptious McFries as a stress reliever?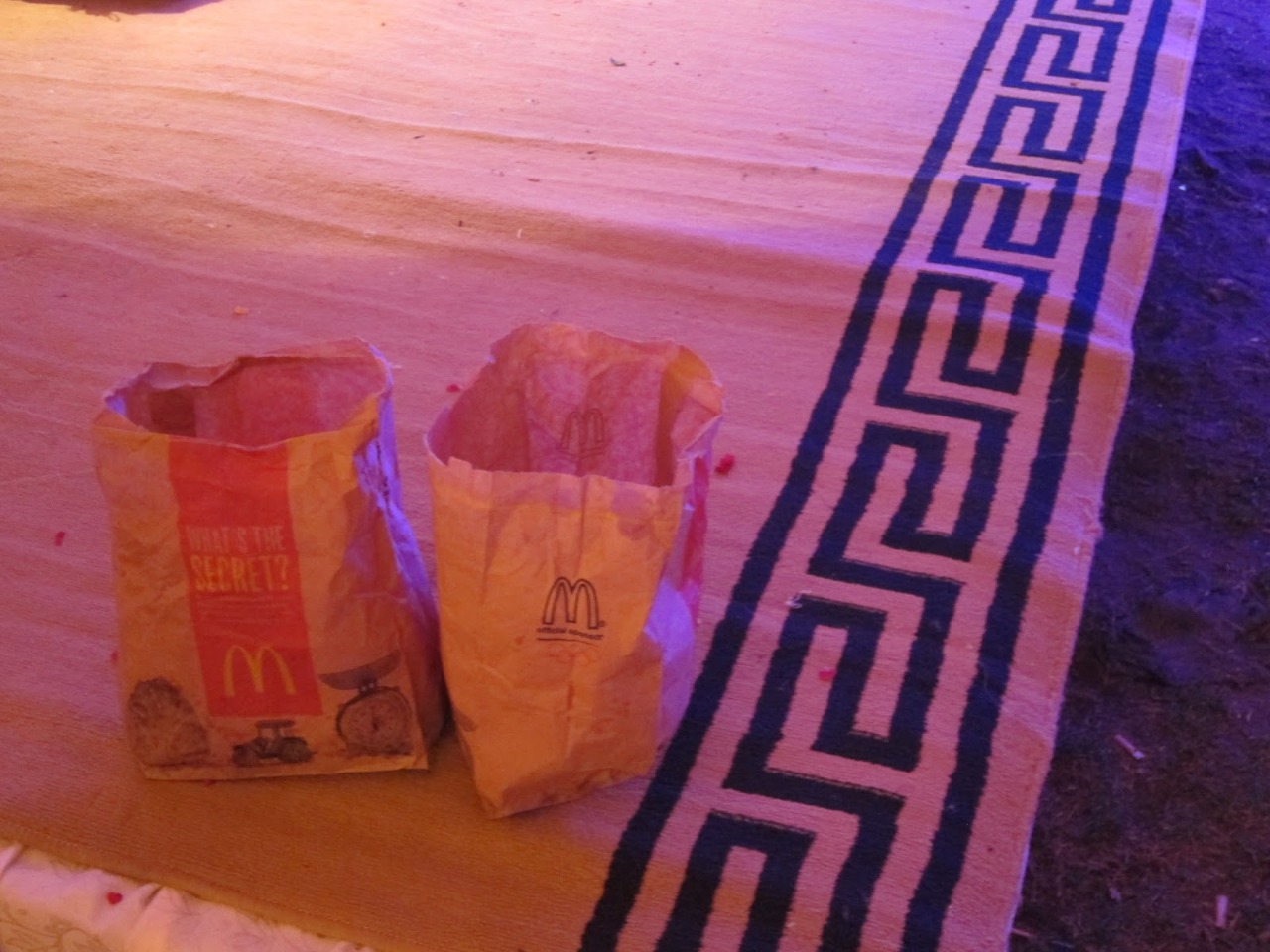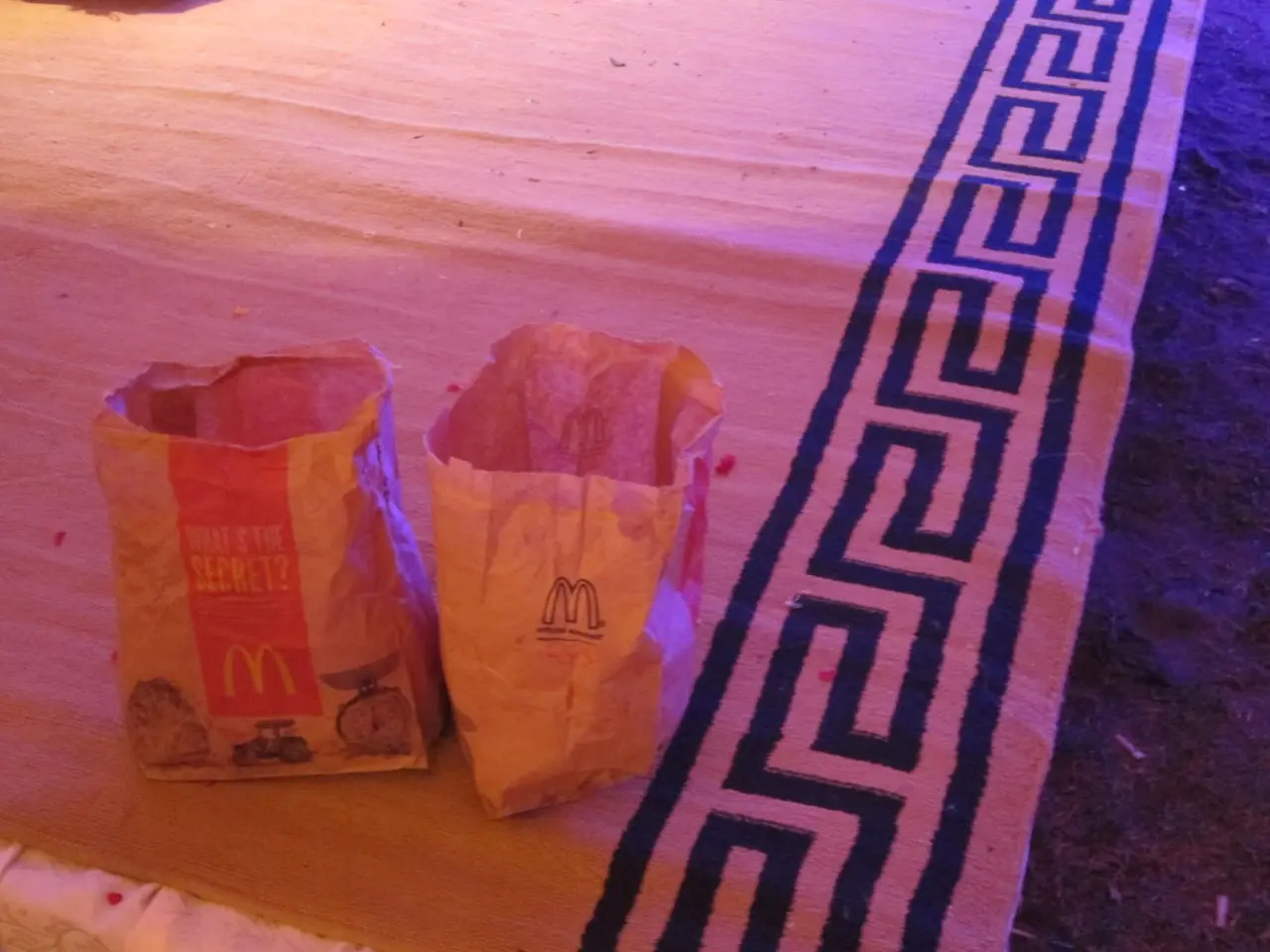 It seems not only Fiza Khawar but a lot of other brides find their comfort in McDonald's McFries. After all this hassle, one thinking of convenient food in the most casual environment seems like a perfect idea to end the day and start new beginnings.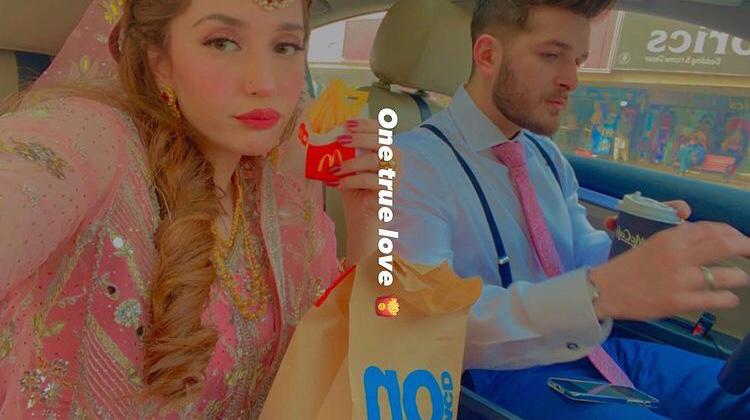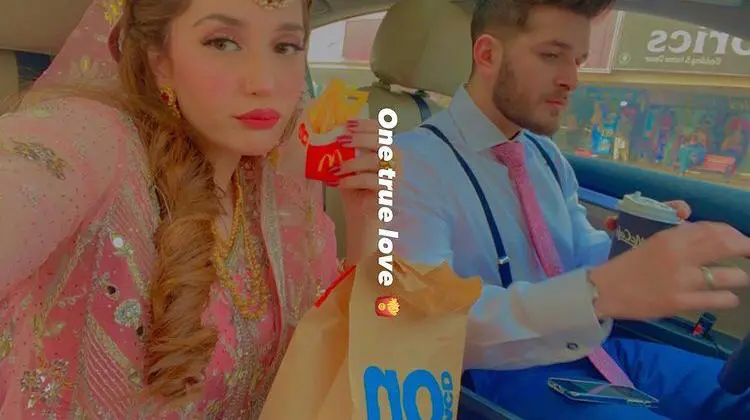 So grab your McFries to drive away all the wedding stress!