Over the last few years, Maryam Nawaz has become an important figure in Pakistani politics. Maryam was once listed in the top 11 powerful women around the world by New York Times in 2017.
Maryam has also become a new face of the Pakistan Muslim League-Nawaz (PML-N). However, the so-called torchbearer for women's rights in Pakistan has been under scrutiny for various charges of financial corruption and embezzlement.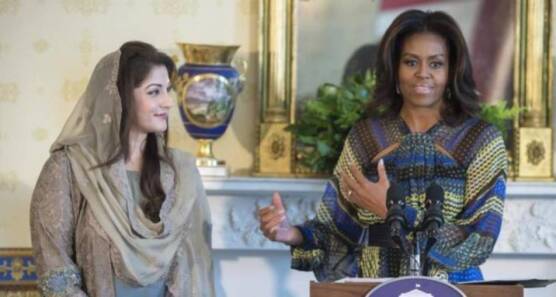 One of the prominent cases in which Maryam is involved in the embezzlement of $70 million from the 'Let Girls Learn' program.
The project, started in 2016 by Michelle Obama, aimed at promoting girls' education in Pakistan.
SHC investigating Maryam Nawaz's case
Maryam has been accused of embezzling funds of the 'Let Girls Learn' campaign in a petition filed in the Sindh High Court. 
The court had directed the attorney-general to submit details of the program. A division bench, headed by Justice Munib Akhtar, is responsible for hearing the petition seeking directives for the national anti-graft watchdog to investigate the alleged embezzlement of the multi-million-dollar funds.
A Twitter user recently highlighted the case and asked Maryam some hard-hitting questions.
Social activits Bisma Noreen had filed the petition againts Nawaz Sharif, his daughter Maryam and the federal authorities over the alleged embezzlement in the project.
The court was informed that the agreement could be held in the abeyance. The amount was meant to benefit 200,000 girls in the country. However, no practical steps have been taken in this regard. As a result, the amount may have been been embezzled.
The petitioner further pleaded the court to direct the authorities to explain in what capacity the former prime minister's daughter had signed the agreement with the former US first lady.
But since filing the petition, Bisma has gone missing.
It is certainly essential to direct the authorities concerned to submit details of the progress, if any, made so far on the program. Has Maryam she spent all the money from donors to buy fancy shoes and bags?
Maryam Nawaz representing poor citizens is ironic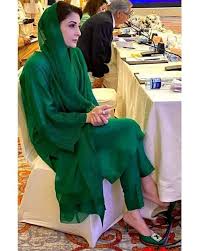 Recently, Maryam was at the center of criticism by Pakistani social media users for trying to represent some poor citizens while wearing a pair of expensive designer shoes.
Wearing all green, Maryam Nawaz wore designer shoes worth almost Rs2 Lakh at the APC. Her pair of Manolo Blahnik Green satin almond toe mules. It features a square crystal buckle and a stiletto mid heel.
It is evident that Maryam Nawaz's actions have triggered remarks from Pakistanis across online platforms. While Maryam is vocal about feminism and women's rights, her actions rarely illustrate her concern for the common citizens of this country.
What do you think of this story? Let us know in the comments section below!