Disclaimer*: The articles shared under 'Your Voice' section are sent to us by contributors and we neither confirm nor deny the authenticity of any facts stated below. Parhlo will not be liable for any false, inaccurate, inappropriate or incomplete information presented on the website. Read our disclaimer.
This story has been submitted by Marwa Tariq.
My name is Marwa Tariq, and I am an LLB and Bar Professional Training Program graduate from London. I recently passed the Bar exam to qualify as a Barrister in England and Wales. What makes my story remarkable? I gave the Bar exams two months after giving birth to my second son.
I had my first son during my first year of LLB. At the very young age of 21, I started my married life. However, I did not want to give up on my passion for becoming a lawyer. After giving my first-year LLB exams being six months pregnant, I took a year off. I later started my second year when my son was one. I juggled picking and dropping my son off at daycare while attending morning and night classes.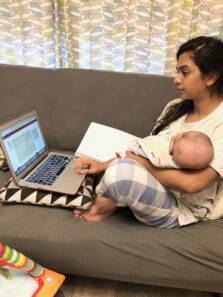 Bar Professional Training course
After completing my Law degree with First Class honors, I began the 'Bar Professional Training' course. It is one of England's toughest programs to finish in the first go.
I was pregnant with my second son during that time. To make matters worse, the COVID-19 hit the world. It meant that all classes were then online. Students were left with little proper teaching. I prepared myself for the Bar exam while taking care of my 3-year-old son and another baby on the way. Moreover, I passed nine Bar school exams while pregnant.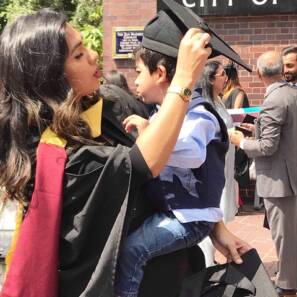 I gave birth to my second child via an emergency c-section. And then, I had just a little under two months to prepare for three extremely difficult and final Bar exams.
Meanwhile, I looked after both the kids during the daytime and studied for my exams during the night. The exams were scheduled to be written back to back over a period of three days. After what felt like the most exhausting and difficult three days in a student's life, I was grateful to find out that I had passed all in the first go. And, too with excellent results.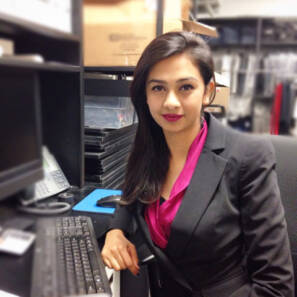 I am now set to be called to the Bar of England and Wales in May. Happily, I look forward to having both my kids with me during my special moment. I am also planning to relocate to Lahore, Pakistan with my kids and applying for the Punjab Bar. With my degree and academic achievements, I wish to practice Family Law in Pakistan. I hope to empower many such women in my position who feel at war with their career and family lives.
Many women in Pakistan are in my position where they get married at an early age. They consequently feel like they have to give up on their academic and career goals to become homemakers. I want to let my story show those girls that with passion and resilience they can manage their personal and professional lives.
What do you think of this story? Let us know in the comments section below.