Spiderman one of the finest Marvel Comics characters ready to come for its sequel "Spider-Man into Spider-Verse."
The first part shocked the fans out there with the marvelous animation and storyline that portrays spiderman exceptionally.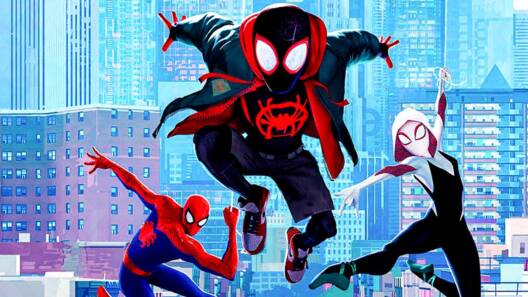 Dont forget, Spider Man into Spider-Verse won the Academy Award for the best-animated movie in 2019.
But that's next for the sequel? Who's doing to direct part 2? These and many other questions popping around in the fan's head since the sequel announcement revealed.
Spider-Man into Spider Verse-Three Musketeer:
A few hours ago, the Spider-Man into Spider-Verse new directing team revealed and it's surprising. Three directors working on a single movie, which means something big is coming.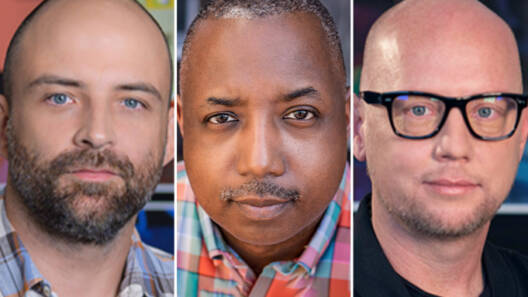 Joaquim Dos Santos, Kemp Powers (a current Oscar nominee), and Justin K. Thompson join together to direct the Spider-Man into the Spider-Verse sequel.
Sony Pictures Animation revealed the director team, that will work together to make the sequel of Spiderman into Spider-Verse.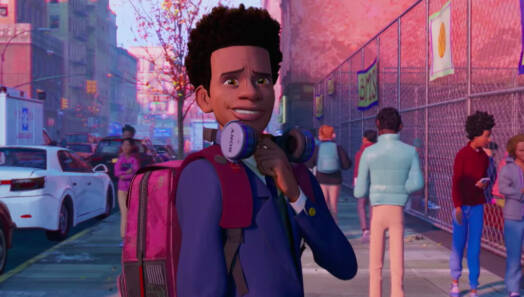 It's the first movie, which focused on the main character Miles Morales who also featured in Sony's video game Spider-Man Miles Morales as well.
The previous edition is considered different because the main character and his parents were black rather than Peter Parker whose white.
With the re-engineered animation to give the real aesthetic comic look, the movie nailed in the box office with $373.5 million worldwide.
And it's a big thing for Sony because they won their first Oscar award for the animated movie and considered as the best spider man movie ever made.
Directors, Screenwriters & Producers:
Not only that, but producing side also announced Phil Lord, Chris Miller, Amy Pascal, Avi Arad, and Christina Steinberg returning to produce the sequel.
In the screenwriting category, Lord and Miller are also joining David Callaham ("Shang-Chi and the Legend of the Ten Rings".)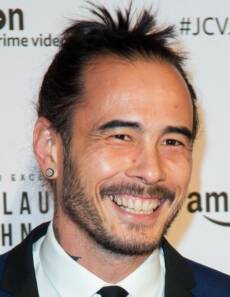 That's something surprising and hard to digest. Because having such an amazing team with two outstanding writers, it seems like the sequel won't disappoint their fans.
Statements By The Makers:
There's no doubt, the previous edition of the Spider-Man: Into Spider-Verse managed to set the unexpected bar, that even the directing team released a statement, "we're humbled to take on the challenge of charting the next chapter in the story of Miles Morales."
For those who don't know Dos Santos and Thompson both are Sony Pictures Animation's past masters making an amazing debut in the Spiderman into Spider-verse world.
Dos Santos's previous work includes
Nickelodeon's "The Legend of Korra" and "Avatar: The Last Airbender," DreamWorks Animation's "Voltron: Legendary Defender," Warner Bros.' "Justice League Unlimited" and "Teen Titans."
On the other hand, Thompson's work features,
"Cloudy with a Chance of Meatballs" and "Cloudy with a Chance of Meatballs 2" as the production designer.
Lord & Miller Flattered: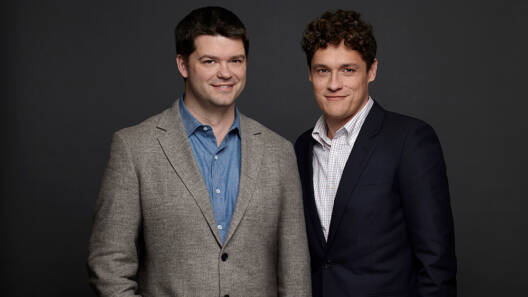 Lord and Miller also shared their statements,
"We are so lucky to have Joaquim, Justin, and Kemp on the 'Spider-Verse' team,"
"We are huge fans of Joaquim's work — he makes his characters so heartfelt and unique, and he can tell an emotional story with an action sequence the way a musical does through a song.
Justin is a maverick filmmaker who relentlessly pursues visual innovation and surprise but always in support of emotional storytelling. Kemp's work is incisive and ambitious and funny — with a writer's wisdom and a director's heart — he just knows what matters in every scene.
All three of them elevate every project they take on, and they are certainly raising our game. We honestly just like them and want to be their friends and we're hoping to work on this movie together for the next few years will make that happen."
Spider-Man into Spider-Verse Sequel hit the theatre on 7 October 2022, although due to Covid-19 the released date extended.
What do you think of the story? Tell us in the comments section below.