It's finally here, the moment that all Pakistani girls have been dreaming and waiting for, a Pakistani female superhero created by Marvel comics!!! There is no doubt that Pakistani girls are twice as strong as any other female from around the world, so it was only a matter of time before they got their own superhero.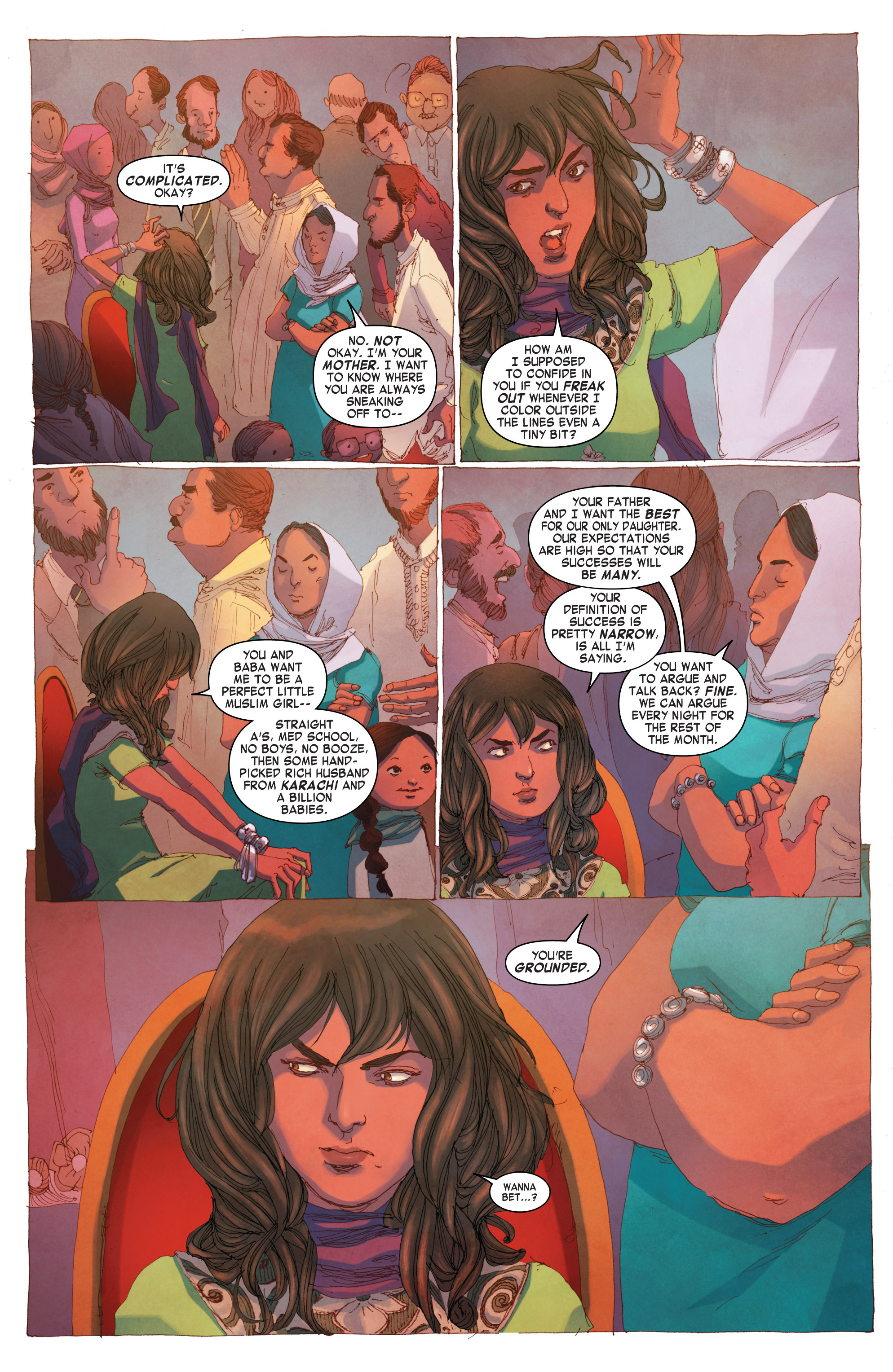 Source: Marvel Comics
Kamala Khan was created by Kelly Sue DeConnick and Scott Hepburn and first appeared in Captain Marvel Vol.4 issue 14 (2013) before appearing as the main hero in the 17th issue of that same series. She first appeared as the new Ms. Marvel in All-New Marvel Now, before receiving her own series.
Kamala Khan has become something of a hit, being an American Muslim girl portrayed in a positive way.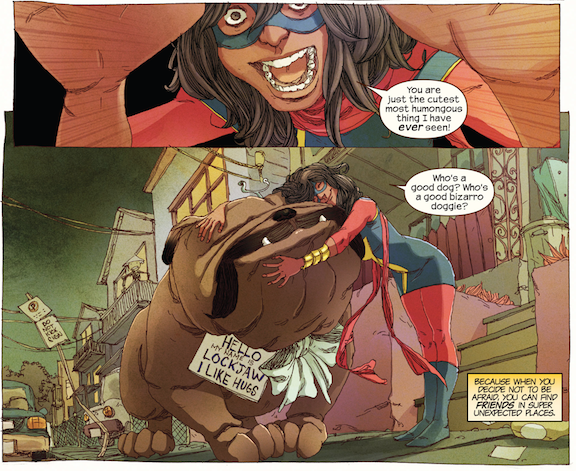 Source: Marvel Comics
Kamala Khan is the youngest of two children from a traditional Pakistani Family in New Jersey. Despite her traditional roots, Kamala is just like any American teenager.
Her Origin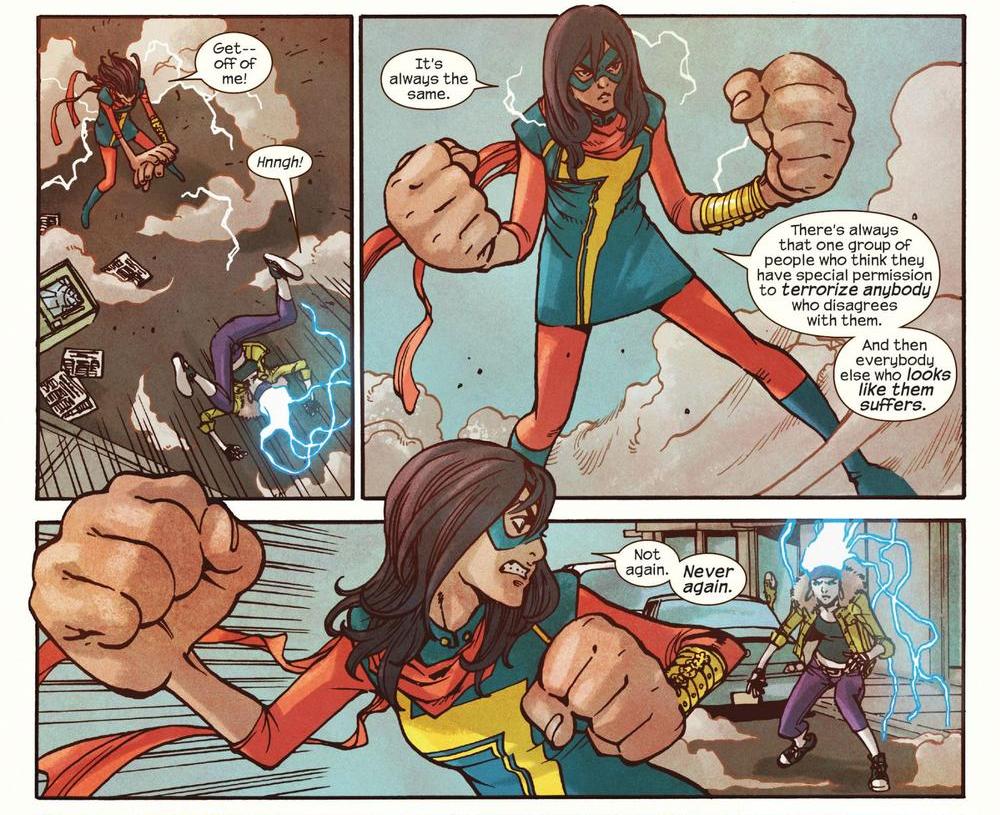 Source: Marvel Comics
 After a high school party on her way home, she was encased by the Terrigen Mists that were released, revealing that Kamala was a descendant of the Inhumans. Encased in a cocoon, her Inhuman powers developed. Kamala was put in a dream like state where a dream avatar of Captain Marvel asked her: "Who do you want to be?" Kamala replied: "I want to be you." In doing so, she burst from the cocoon looking exactly like Carol in her old black unitard costume. After panicking, Kamala learned she had gained shape shifting pow
ers and was able to change her appearance or parts of her body at will. She eventually changed back to her own appearance and took on the identity of the all-new, Ms. Marvel !!!!
source: Marvel.com
Although Kamala has the same superhero alias as Carol Danvers did, her powers are not similar to the previous Ms. Marvel. Kamala is a polymorph after being exposed to the Terrigen Mist. Her other striking differences from the previous Ms. Marvel are that she is an American born Pakistani, and a Muslim girl!