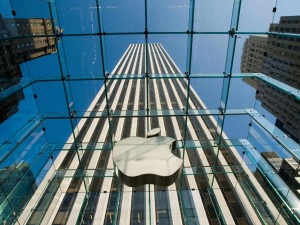 September is set to be an important month on the calendars of all the apple maniacs and world of technology, with a release promise. Apple is planning to launch the new products, iPhone 6, on the 9th of September but it yet has to be confirmed. In sync with the past trend of Apple releases, the pre-orders will be open for the first week of the launch and then the product will be released for the customers. 9th September will unveil the first look of the most awaited phone among other devices.
It has been said that the devices will have screens of about 4.7 inches and the iPhone can have up to 5.5 inches of screen display. This will be revealed at the event scheduled for September but however it is not announced whether the devices and the smartphone be launched together. Rumor has it that advancements in technology will make it possible for the new products to support Near Field Communications (NFC), barometers, sensors and the most exciting one would be metal bodies raising the bar of the iPhone compatibility against its competitors.
The cherry on top for the tech savvy, is presumed to be the launch of iOS 8 with the devices making it available for the existing users shortly afterwards. We will find out if iOS 8 has any hardware features for the new iPhone, in addition to discovering software details as per technological innovations.
Till the 9TH of September, let us mark our calendars and wait for more updates and confirmations from Apple.