Federal Ombudsperson for Protection against Harassment of Women at Workplace Kashmala Tariq will enter into wedlock with Waqas Khan, an Islamabad based businessman on October 31. A video of Kashmala Tariq dancing at her wedding dholki function has taken social media by storm.
As per the invitation making rounds on social media, there remains a few events planned to take place in Islamabad in the upcoming days.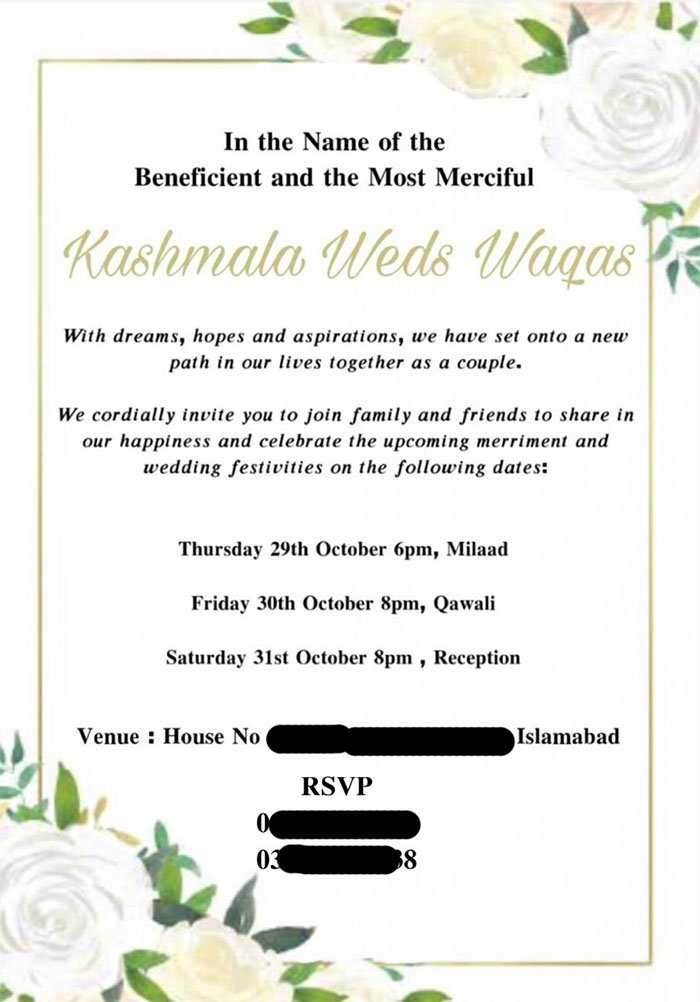 Reportedly, the wedding reception will be held in Islamabad on October 31. The wedding arrangements are made different from the traditional wedding ceremony as a Mehfil-e-Milad will be arranged on October 29. Whereas, Qawwali has been set for October 30.
While friends of Tariq arranged a function of 'Dholki' in Lahore for her and her husband-to-be Waqas Khan. The family and friends of Tariq seemed happy about her wedlock and express good wishes to her on a new journey of life.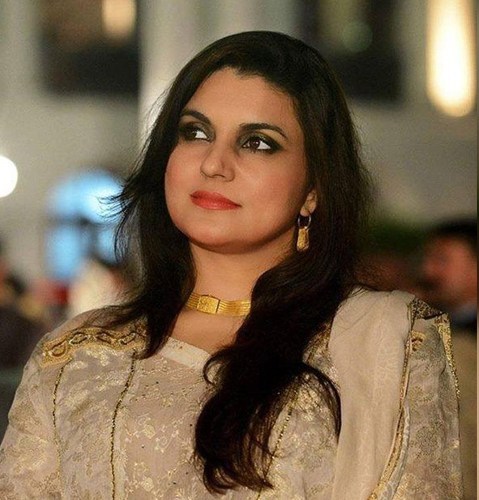 According to the details, the marriage ceremony took place in Lahore. The images and videos from the event are doing rounds on social media. Moreover, in a viral social media video, Tariq dances with other guests at her wedding function last night.
Being the rebel she is famed to be, Kashmala Tariq did not pay any heed to the judging eyes. With a charming look in a glittering golden dress, mind grooving on the dance floor at her own wedding dholki. Tariq seems very happy about her marriage as she is dancing to a Punjabi song of an Indian singer out of love. 
Watch the video below & enjoy!
Apart from being seen as a legislator and lawyer, the former member of the National Assembly (MNA) is also known for her stunning good looks. As well as her personal style. This is why when the London School of Economics alum got married- Netizens were swarming to get a look at her big day.
Here are a few exclusive pictures from her event that we gathered…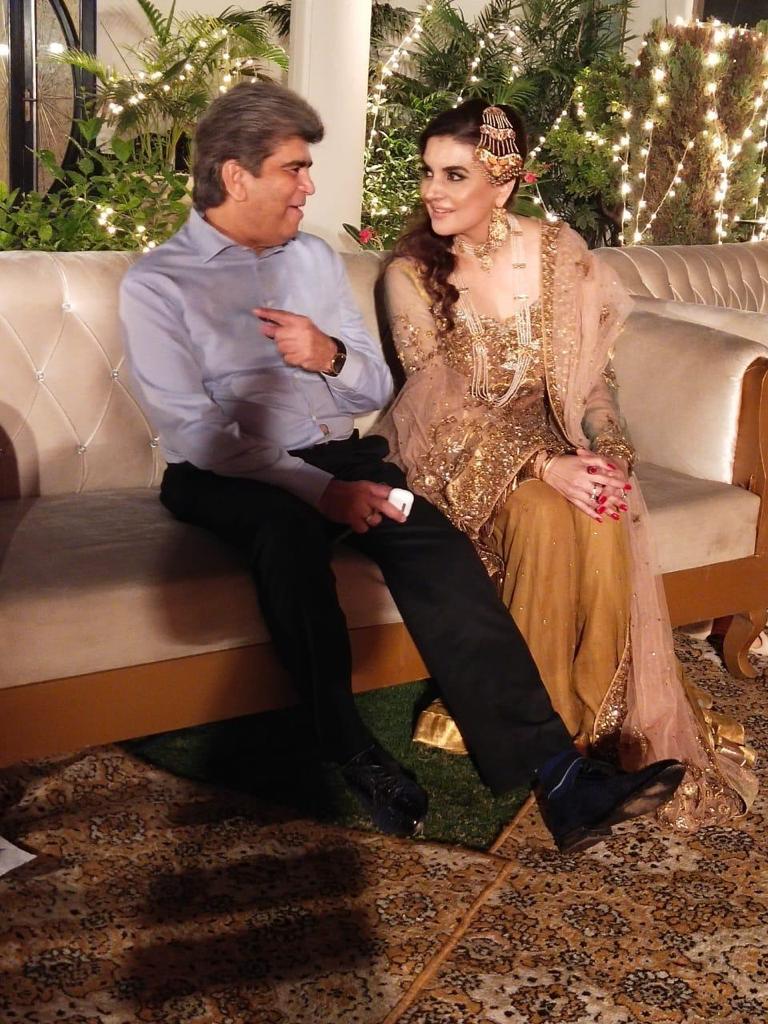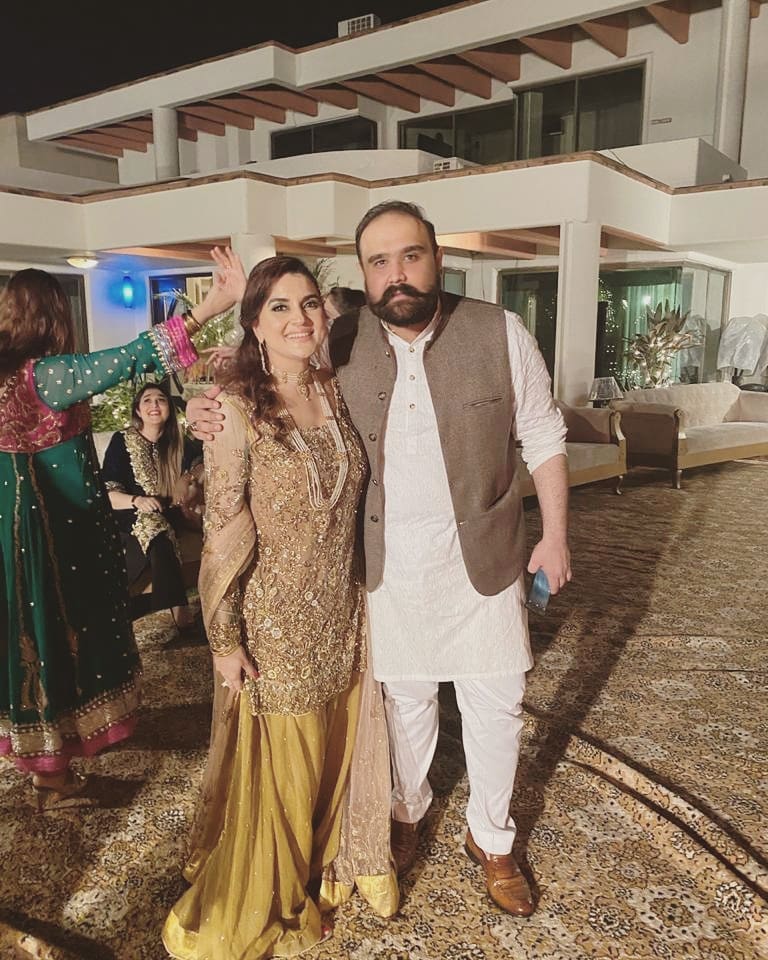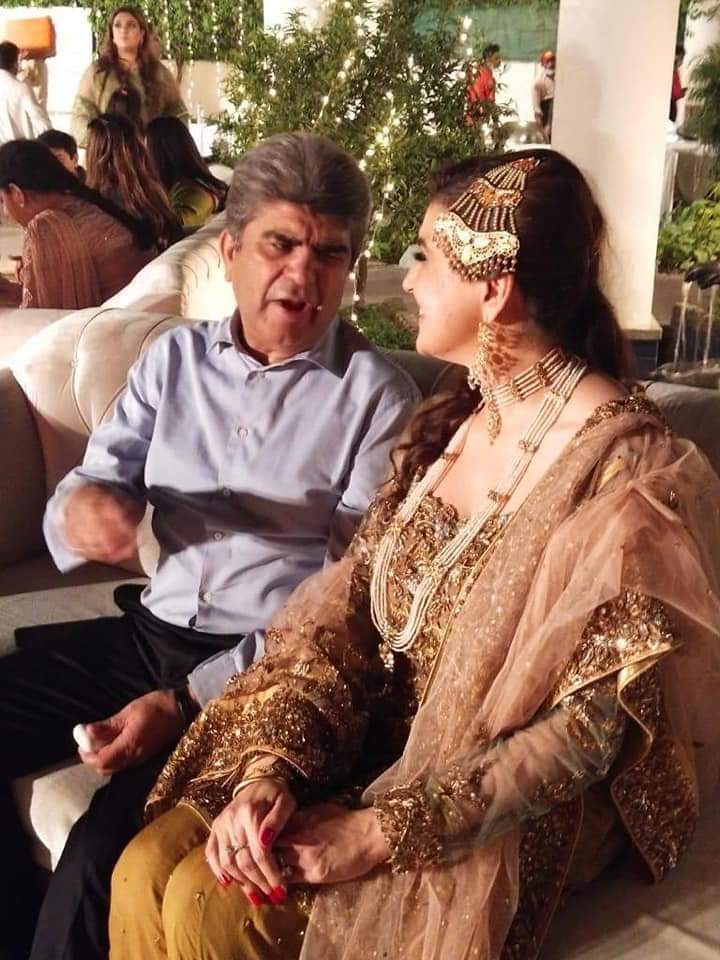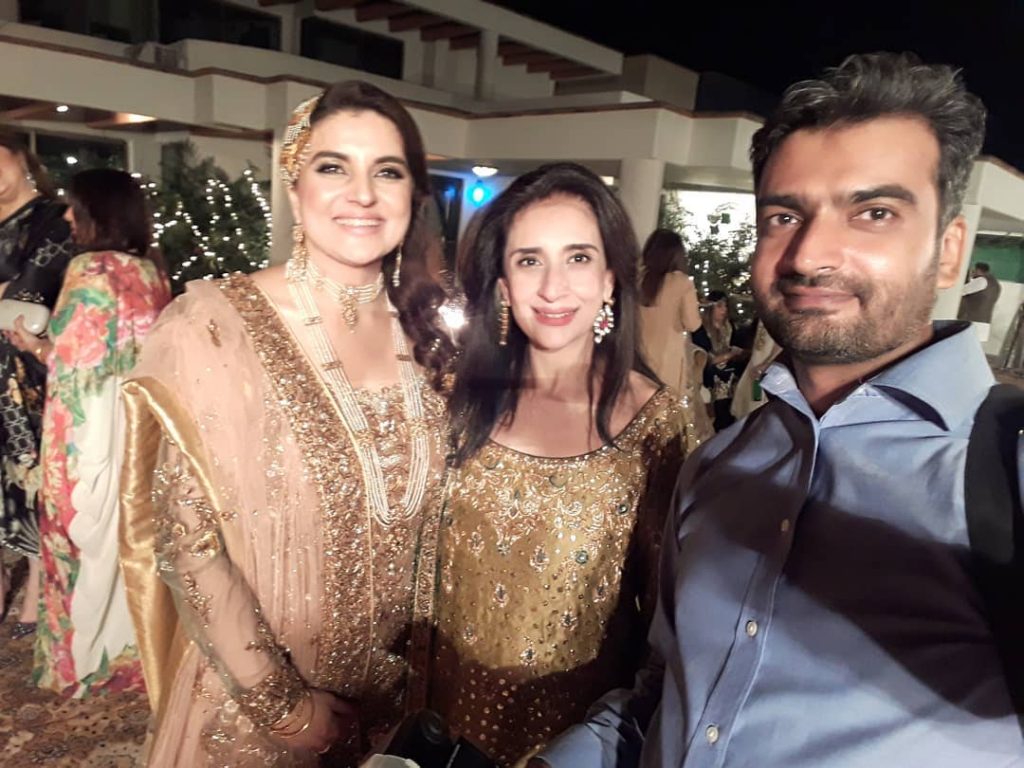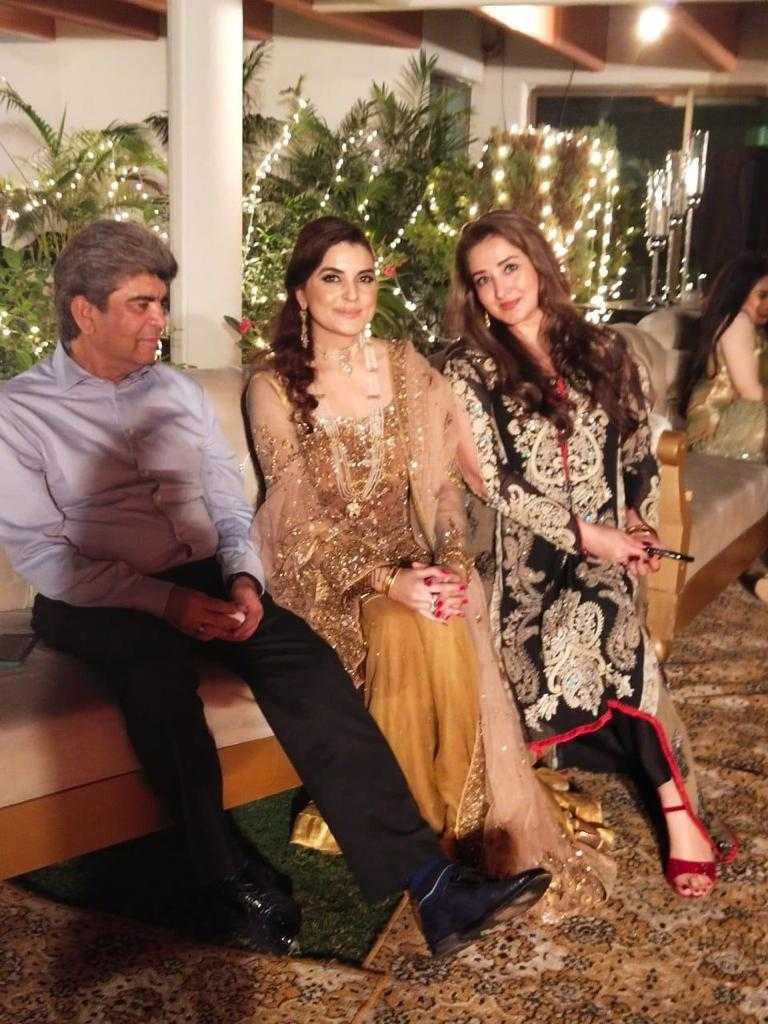 As it appears, the woman of the hour kept her wedding wear neutral to keep all eyes on her not the dress. As of now, we are not sure who the designer of her dress is. However, we love her overall beige and gold look.
The lawyer wed Waqas Khan in a private ceremony in Islamabad. Her husband is a businessman known for owning the Best Western Hotel.
Previously the Ombudsperson Kashmala Tariq was married to Tariq Rasheed, a member of the Commonwealth Parliamentary Association. They have a son together named Azlan Khan. Moreover, Waqas Khan was also previously married and had a son with his ex-wife.
What do you think of this story? Let us know in the comments section below.