Doing a jugar (short cut) in Pakistan is very common. One can easily and casually break a signal in the country and get away with it by giving Rs200 note to a traffic policeman. No, we are not promoting bribing here but sharing what happens in Pakistan. And, let's be honest, we know everyone does it. However, it doesn't happen everywhere in the world, guys! A Pakistani man just got jailed because he tried to bribe the police giving Rolex and Mercedes.
A 40-year-old Pakistani in Dubai will now stay behind bars for two years. Why? Because he shamelessly offered Dh50,000 and Rolex Watch as a bribe to a policeman to release him. LOL! We are not kidding!
A Dubai court has ordered that the Pakistani be deported after serving his jail term as well as Dh140,000 fine, said the Gulf News.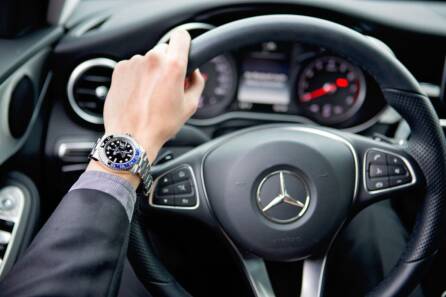 The Pakistani man was arrested in June. However, later he was kept in a detention center. He was caught by other officers for returning to the UAE illegally after deportation. And, there he did the biggest mistake of his life.
The Pakistani man offered the policeman Dh50,000, a Mercedes, Rolex watch, and Dh20,000 monthly salary as a bribe to help him to escape prison for which he is jailed.
What actually happened?
According to the Gulf News, at 6:30am, the policeman met the Pakistani inside the detention center. The Pakistani man spoke with the policeman in Arabic, seeking help.
"He asked me to let him contact a person and help him to escape the prison for a bribe. He offered Dh50,000, a Rolex, Mercedes and a monthly salary to help him whenever he was arrested in the future," the policeman said.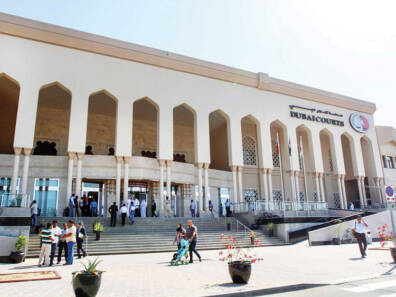 The policeman asked him for time to think about the offer and informed his director.
"He (Pakistani man) asked me to make a phone call to a person to bring advance money of the bribe and that he will give me the rest after he escapes the prison."
The man spoke to two Pakistani men on the phone and asked him to bring Dh15,000. After an hour, two Pakistanis came and handed over the money when Dubai Police also arrested them. However, they were later cleared of bribery charges.
Did we get any lessons here? Always remember that corruption is common in Pakistan apart from the rest of the world. Therefore, when in Dubai, do as the emiratis do.
Also Read: Airport Official Extorts Dennis, Gets Arrested On PM Imran Khan's Orders!
What do you think of this story? Let us know in the comments section below.