Karachi can be a challenging city to live in. It is nonetheless possible to find moments of tranquility in the chaos, and nothing captures the spirit of Karachi's duality more accurately than a recent Twitter thread of the generosity of, um, robbers.
Taking to Twitter, a user recounted a story of someone they know who was mugged but treated with unusual kindness by the robbers, who even offered to drive him home.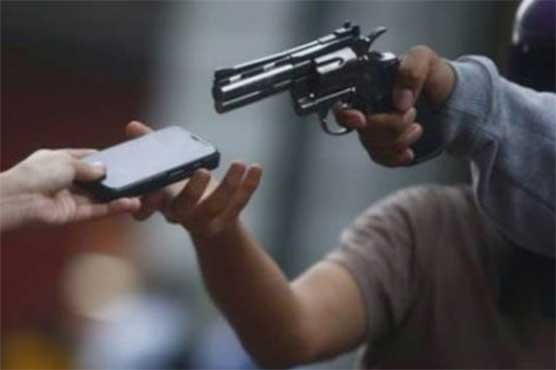 "My favorite Karachi story is still [how] this guy who works for me had his motorbike stolen at gunpoint in Korangi," they wrote. "The guys who stole it gave him a ride back home on his motorbike, before riding away with it. Brilliant. We're just good people in this city."
Having been liked more than a thousand times, the tweet received an overwhelming response. More so, several users responded with their own experiences of such baffling kindness.
Well, it turns out that the robbers in the original tweet were not the only ones concerned about how their victims would reach home safely. The same happened with another Twitter user who shared, "I was once given 50 rupees rickshaw fare after being mugged and the driver was told not to charge extra".
Another user shared their story about being robbed at an ATM. "I got mugged outside [an] ATM. They took cash and phone. I asked them to let me clear my phone, they said, 'jo karna hai jaldi karo' [whatever you want to do, do it fast]."
"Then one of the chor says, 'ATM say 5k aur dedo and phone rakhlo [give us 5k more from the ATM and keep your phone]', I said 'Allah ka wada karo [Swear to God]', gave them 7k more and got the phone back."
It keeps getting better…
Another victim shared how the robbers felt guilty over what they had done. So much so that they followed up on how the victim – who they had accidentally shot – was doing after the robbery.
Sharing a similar story of thoughtful robbers, a user wrote, "My chacha's office got robbed and he told them his begum was going to be really pissed if he didn't pay the doodhwala on his way home so they left him with Rs 1100″.
Someone shared a story that would be perfect for a movie plot.
And last but not least, a user shared a story that truly… takes the cake.
Well, hope you had a good laugh.
Speaking of cakes, Facebook users previously shared some hilarious instances about strange cakes adorned with greeting cards and instructions that were taken a little too literally. Their epic cake fail stories are also entertaining!
Read More: 'InshAllah, Dobara Nahi Aounga' – Robbery Video With Gupshup Over Mehengai Goes Viral!
What do you think of this story? Let us know in the comments section below.