If you have ever ordered a custom-made cake, we bet you know how important it is to give very clear instructions. Because, well, it is pretty easy to turn an otherwise beautiful cake into a really awful one. Particularly when you follow the instructions too literally and do not have an autocorrect for cakes.
Members of the Facebook group 'Dine and Share' have been enjoying hilarious instances lately about strange cakes adorned with greeting cards and instructions that were taken a little too literally. These epic cake fails are too funny.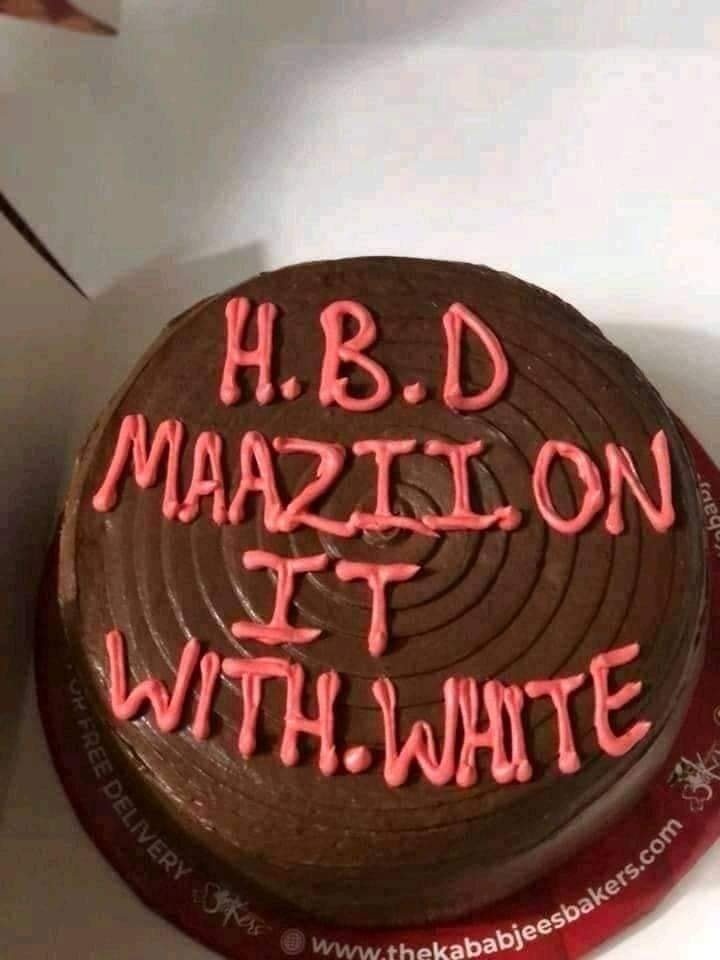 It all began with a Facebook post by user Ajmir, who shared this instance of instructions being taken too literally by their bakery. "Ordered a cake from the Kababjees Bakers and asked them to write 'Happy Birthday Maazi on it with white' and this is what they did."
Following the post, users sent in witty replies about similar mishaps, and most users saw the positive side of the innocent goof up. "Enjoy this mistake," Zahra said, pointing out how the funny incident had made the loved one's birthday memorable. 


Another user Alina made the following ironic wish for Maazi:


Faryal made an interesting point about the 'unique' cake. Meanwhile, Annie recalled how on Mother's Day the baker wrote 'Happy Motar's Day' instead – LOL!


As another, Shehroz shared how he experienced a similarly funny greeting fail: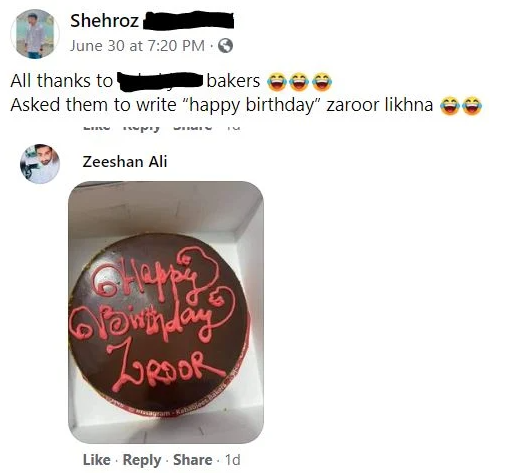 But well, it seems as though it is not just birthday celebrations that got blessed by these epic cake fails. Turns out, weddings, too, have seen their share of hilarious fails.
Here you go!
A vivid memory of her bridal shower flooded Syeda Batool during her flashback, something that is likely to stay with her for a very long time. "Asked them, to write 'Bride To Be' and he wrote 'Bright To Be'."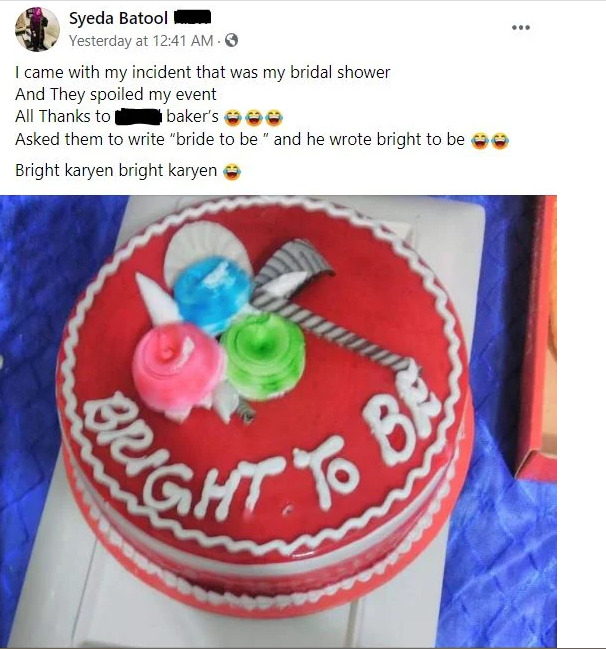 HAHA! Likewise, another user, Sana, faced a similar goof-up: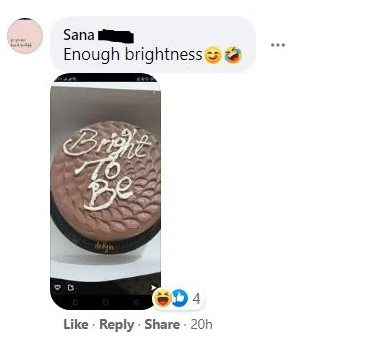 There was some humorous discussion about whether the 'Bright to be' message could be an omen for the next couple of days.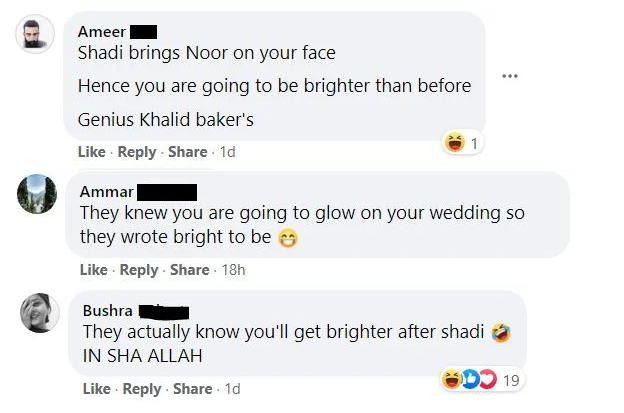 Apparently, brides are not the only ones let down by distracted bakers. This bakery's version of an otherwise simple message that 'Groom to be' can leave you scratching your head, including this: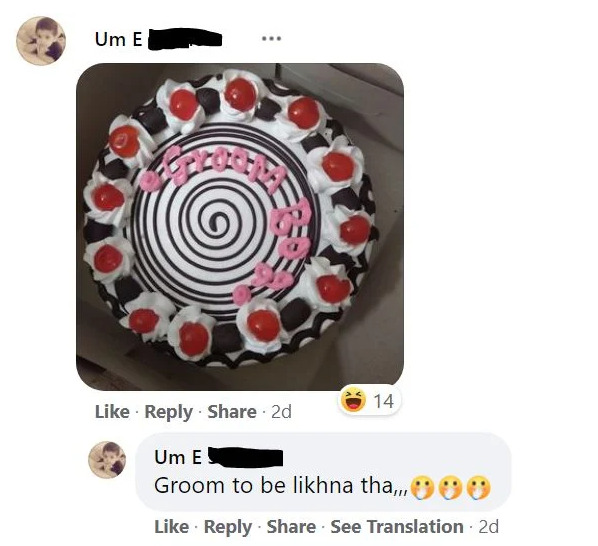 Well, we sure did have a good laugh!
A few years back, a lady in Karachi combined the two rules of the perfect gift-giving for her husband's gift and gave him the birthday surprise of his life. A birthday cake. But not just any birthday cake… it was entirely made of PIZZA!
Read More: 5 Home-Based Bakeries In Pakistan You Must Try!
What do you think of this story? Let us know in the comments section below.