Famous rapper Kanye West is again making rounds in the news for his indecency. This time West went too far with his marketing campaign of trainers.
Not only are the Yeezy Boost line introducing two new sets, but what many find offensive is that these two new trainers are named after the Islamic 'angel of death' and the angel of judgment'!
The rapper, who created his brand in 2009 in collaboration with Adidas, named the pairs 'Yeezy Boost 350 V2 Israfil' and 'Yeezy Boost 350 V2 Asriel.'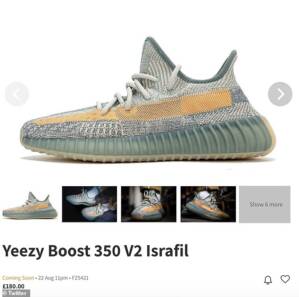 The Muslim community is completely enraged and angered by the completely indecent and insensitive campaign.
Not even people from the Muslim community rather everyone is calling him out for this inappropriate name and requesting it to be revised!
Simultaneously, some are also thinking about signing petitions regarding the matter. And the stance is completely correct!
Everyone reacted in a different manner! While many people trolled West for his indecency, some took this opportunity to school Adidas also!
Sadly though, this isn't the first time a sportswear brand has actually pulled a stunt like this.
Muslims around the globe are criticizing and petitioning against the matter. It isn't okay to make fun of any religion and vice-versa.
If you look at it the irony of this situation is that if it were any other religious people would have already taken an action on it – so why are anti-Islamic practices never considered unethical?
Although people are boycotting and petitioning against the matter we hope that things might resolve down soon. In addition, we also hope that Kanye West for once isn't as controversial or offensive to anyone.
What do you think of the story? Tell us in the comments section below.