In India, a 24-year-old rickshaw driver ended his life by drinking poison. He also made a suicide video to share on social networking site Tik Tok
According to reports, Dhananjay, a 24-year-old boy in Bangalore, decided to commit suicide to 'feel death'. He bought pesticides from a nearby shop and drank it while making a video on Tik Tok.
In the video, the young man said, "I want to feel death, so I'm making this video."
Later the local residents rushed the young man to a hospital where he, unfortunately, couldn't survive and passed away.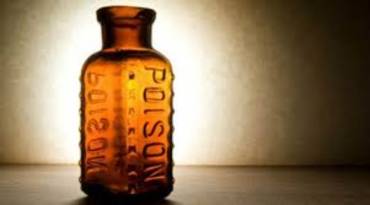 Further, this is not the first time Dhananjay has tried to record his 'death' on TikTok.
Wanted to 'feel' death
He had previously also drove his motorbike into a tree but fortunately survived.
According to the family, they are deeply disturbed by  Dhananjay's fascination with death and had tried to stop him from playing dangerous games. The family was deeply disturbed by the young man's desire and prevented him from playing dangerous games.
Since state governments all over announced lockdown amid COVID-19 many faced unemployment. Similarly, Dhananjay was unemployed due to the lockdown and he was often quarreling with his family members.
Residents say Dhananjay used to scare his mother by telling her that he plans to commit suicide.
Dhananjay was married and suicidal
Further, it is also reported that Dhanan was married and his family thought that this would somehow distract him from his suicidal thoughts.
Dhananjay used to run autorickshaw on rent and had gotten married just four months ago. Locals claimed that he was not mentally stable.
According to local police, the victim wanted to scare his mother with suicide threats and wanted to have a 'feel' of death.
"He drank the pesticide but later panicked thinking that he would die and rushed back home. He then called his friend who took him to a hospital on Saturday night," said police.
This is not the first time someone has taken their life while making videos on TikTok. In a recent event, a teenager from India died while filming a TikTok video. The horrible incident happened when a loaded gun accidentally went off while filming a clip in a village of Uttar Pradesh India.
What do you think of this story? Let us know in the comments section below.