Pakistani are a talented bunch. Regardless of the lack of resources or training, this young Pakistani SFX artist rises from the ashes to wow the world with her impeccable self-taught skills!
SFX is an abbreviation for special effects. Special effects are illusions or visual tricks used in theatre, film, and television. they are used to give the imagined events in a story a 'real' effect.
Similarly, Special Effects Makeup can be defined as the use of prosthetic sculpting, molding, casting, and painting to create advanced cosmetic effects.
Razan Yasin, a 19-year-old A levels student from Karachi has taken upon this amazing skill set as a hobby. She learned this unique skill with youtube videos being her only education.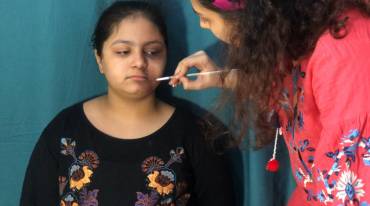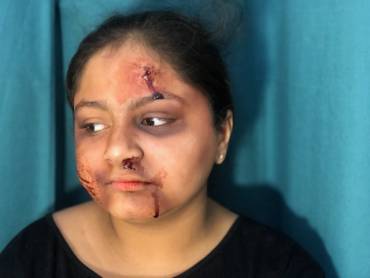 While talking to Parhlo, Razan said, "The first time I did my SFX art was in 2017. When the blue whale game had hype all around the world."
Sci-Fi shows were my inspiration
As Razan specializes in SFX makeup she tells her story of how she got attracted to such a unique skill in the first place.
"I used to watch American Sci-Fi T.v shows like The vampire diaries & The originals. These shows had a lot of action and theatrics and so the actors were often seen sporting an 'almost real' looking wound or injury."
"I was fascinated by such finesse of the craft. Later I looked it up on the internet and the rest is history."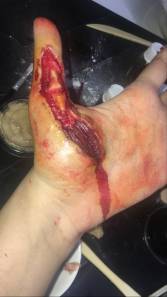 Unusual art created with usual items
SFX makeup needs a lot of materials, some of which may be quite expensive. When asked how she affords all the material Razan said;
"I make my SFX art with vaseline and makeup to create different types of scars, I also use wax for different purposes ( bright red, deep red, skin shade, aged red, yellow-ish for creating fat effects ), blending the scar wax on the skin to make it look more realistic and getting the right wax texture." said the self-taught artist.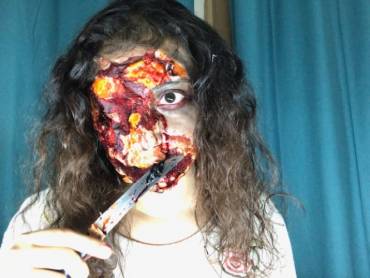 Most material used in SFX youtube tutorial videos is expensive, so instead, she uses materials that are easily available at home.
"It cost a lot to practice but as SFX is my passion. I create most of my effects from things available at home like tissues, food color, and vaseline. Also use makeup, paints, latex make out of gelatin and cornflour."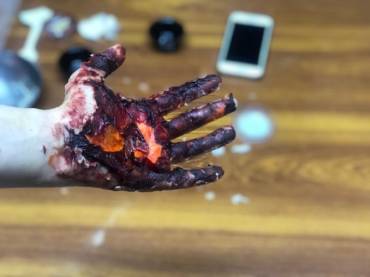 Razan plans to pursue a career in programming and working on her art simultaneously.
She has also been receiving offers to peruse her art professionally, but Razan for now just wants to practice and further polish her skills.
"Having said that I wouldn't say no to a project which really showcases my craft in the spotlight" shes said.
"I believe everyone is unique in their own way and my uniqueness is SFX artwork."
We at Parhlo wish Razan the best in the future and hope that she continues to shine bright in the world of SFX not only in Pakistan but soon around the world!
These young Pakistanis are truly the future of Pakistan. Imagine only with such little resources they emerge with such finesse, if given a proper platform their skill sets would truly be hard to beat!
What do you think of this story? Let us know in the comments section below.