Pakistanis started their week with another horrific case which showed how difficult it is for women to survive in society. Fatima Amir Sheikh and Ibsham Zahid's case is a slap on the face of law enforcement agencies and the decision-makers, who do nothing but victim-blaming to hide flaws in our system.
According to the evidence shared on social media, 16-year-old Ibsham has been stalking and harassing Fatima for four long years.
He has even attempted to kidnap her once in a park with his gang. Ibsham has been giving open rape and death threats to Fatima and her family.
An FIR has been filed against Ibsham 
An FIR has been registered, but no legal action has been taken so far. The girl filed the FIR in 2016, and the case has been pending since then. Recently Ibsham even planned to flee to Dubai while authorities were failed to arrest him. 
Here's Ibsham's threatening voicenote after the FIR.
As soon as, the violent face of Ibsham was exposed via social media, he began to threaten Fatima more. He is confident that he would get bail from the courts.
Ibsham has been threatening Fatima with weapons as well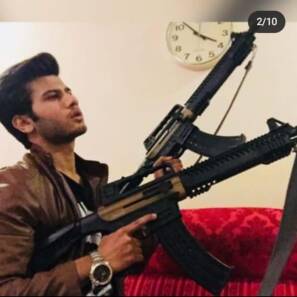 Fatima and her family came out publicly as they had no longer trust in the system. In the videos shared on Twitter and Facebook, Ibsham can be seen show-offing his weapons while threatening the girl.
Here's a detailed post by Fatima on Instagram.
As per updates, the main culprit Ibsham and his father were planning to flee to Dubai. An online petition has been filed on change.org calling on the Dubai police force to arrest the father-son duo on their arrival.
Ibsham's sister says, 'He is mentally unstable'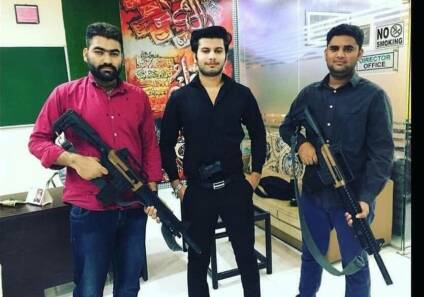 Meanwhile, Ibsham apparently is also a problem for his father, mother, and family.
Ibsham's sister Maroosh has apologized to Fatima and her family on a long Instagram post. She even lauded Fatima for coming out with her story.
Maroosh revealed Ibsham was diagnosed with Generalized Anxiety Disorder (GAD), anger management issues, and is emotionally unstable. 
However, Ibsham's sister said her family has nothing to do with her brother's toxic acts. According to her, they have done everything to keep him sane but they failed.
Meanwhile, the victim Fatima said Maroosh was tweaking the facts.
Pakistanis are already upset about the motorway gang-rape case. And, now the story of Fatima is again stressing them and they are calling for action from officials. How Ibsham has been humiliating her and her family for years is beyond belief!
It is high time, we must address the toxic masculinity in our society by educating the public and punish the culprits. Let's do it Pakistan!
What do you think of this story? Let us know in the comments section below!