One of the two main suspects of the Lahore motorway gang-rape, Shafqat Ali, is in police custody. Punjab Chief Minister Usman Buzdar announced on Monday that he also confessed to his crime.
Taking to Twitter, CM also confirmed the DNA of suspect Shafqat had matched with the samples collected from the crime scene. He added the other suspect, Abid Ali, would also be held soon.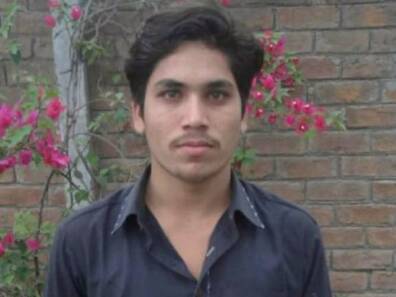 "Our entire team is continuously engaged in efforts [and] suspect Abid Ali is expected to be arrested soon."
According to police, Shafqat already has a criminal record.
The Anti-Organised Crime Cell of the CIA from arrested Shafqat from Depalpur after Waqarul Hassan identified him, said Express Tribune.
Polcie, earlier had named Waqarul Hassan as a suspect.
Shafqat makes startling revelations during the probe
Shafqat revealed that the main suspect Abid called him and one Bala Mistri, who has also been arrested, to reach Lahore for some criminal activity.
"All three of us left to commit a robbery but Bala ditched us on the way."
According to ARY News, Shafqat told investigators they were intoxicated at the time of the incident. Initially, their plan was to do a robbery only.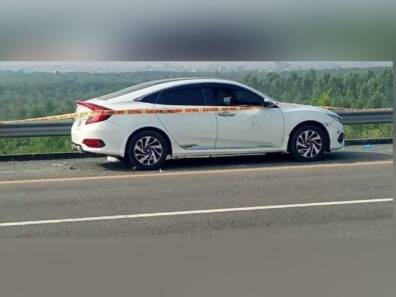 "Abid smashed the windows and injured his hand in the process," Shafqat said. He added, after looting the victim they decided to sexually assault her.
"We decided to bring her off-road and after stiff resistance, took away her children to the nearby bushes so she would follow."
Shafqat said, "As expected, the woman followed us off the main road where we raped her."
He admited they have committed various crimes at the same spot in the past.
According to Shafqat's statement, they spent the next day in the Qila Sattar Shah area of Sheikhupura district.
"Then I went to Dipalpur while Abid went to meet his father in Manga Mandi. We last spoke to each other three days ago," he confessed.
Shafqat added, they also tried to sexually assault a woman during a robbery in Sheikhupura. However, the attempt was foiled after police reached the spot.
Meanwhile, a search operation is still on to arrest the main suspect of motorway gang-rape case, Abid Ali. Punjab CM has also announced Rs2.5 million reward for any information leading to his arrest.
What do you think of this story? Let us know in the comments section below!