Former supermodel and actress Imaan Ali talks about her rejection of Pakistan's one of the blockbuster film "Punjab Nahi Jaungi."
Imaan Ali is one of the most headlining actresses in the industry; after disappearing for various reasons, recently she's back.
She was last seen in Tich Button and only on talk shows after that. Recently she appeared on the Talk Talk Show and discussed her experience with multiple sclerosis, how she has dealt with it, her fears, and losing opportunities because she desired more developed and well-crafted parts.
Imaan Ali Rejected Punjab Nahi Jaungi
In conversation with Imaan Ali, she shared that Punjab Nahi Jaungi was offered to her in which famous actor Humayun Saeed starrer. She said it was initially a play but insisted it be turned into a movie.
However, when the writer did not take in her feedback for the lead female role, she left the film three days before it went on a shoot, and Mehwish Hayat took on the part.
"The last thing I rejected was Punjab Nahi Jaungi. After that, I did Tich Button, and then COVID came," she recalled.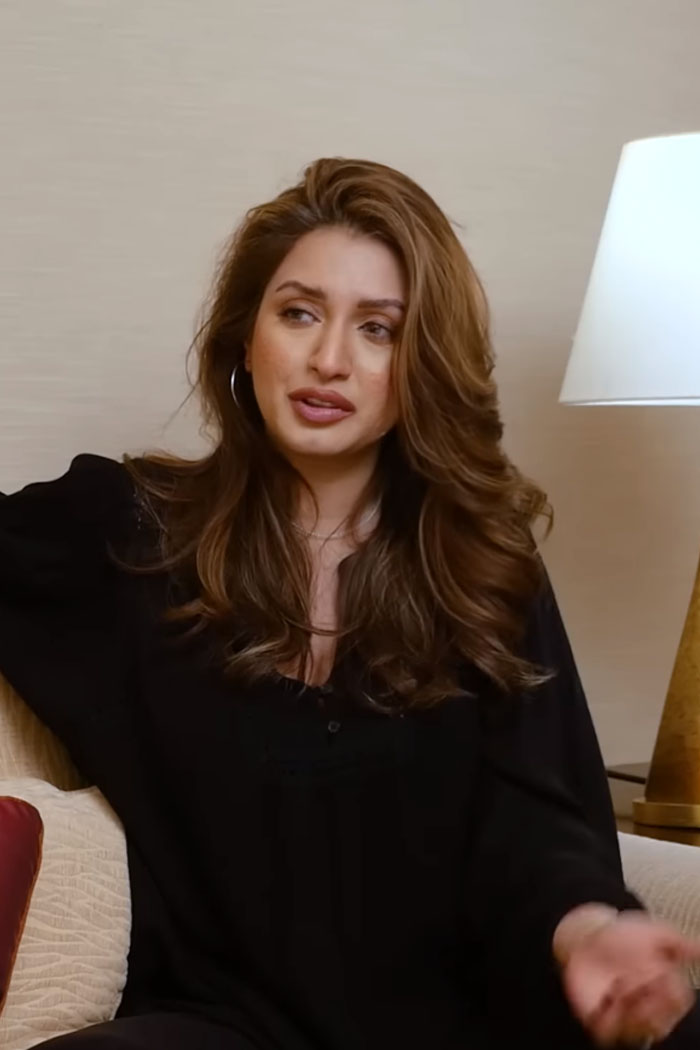 "The script was initially a play, a drama serial, but I got it made into a film, and then I left it. I felt my character was flawed.
Our writer didn't even know how a Karachi-born girl who lives in London would act and behave. The writings suggested that she was from Punjab only.
She says Khaga sahab in the movie, she could've said Mr. Khaga, but she told Sahab. Then he shouldn't write characters based in London if he doesn't know," she said.
I Left The Film, Imaan Ali
The host questioned whether Khalilur Rehman Qamar, the writer, removed her from the project or did she leave herself. "He removed me? I left the film three days before the shoot. He can't even say that he removed me. Has he ever said it? That's because he wouldn't even try something like that with me," she said.
In the past years, Khalil-ur-Rehman has feuded with female actresses; even Anoushey Ashraf refused to work with him.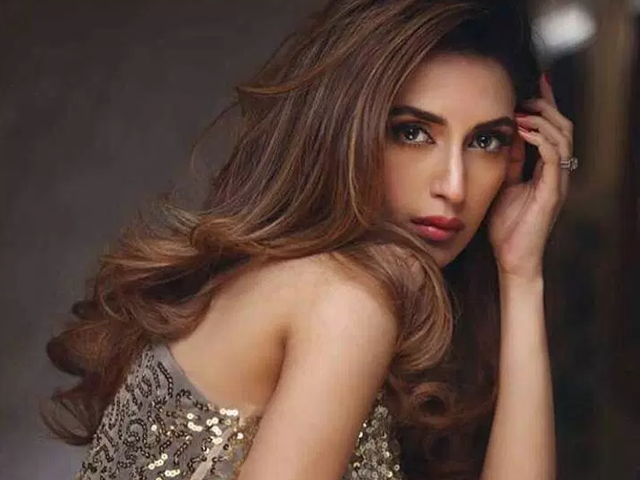 Whether she likes the roles written for females nowadays for television and film, she asked jokingly, "Are there any roles for women?" She further added that she has been waiting for female roles that aren't just love interests for men in focus. "I was waiting for a good character. There should be a film on women also. Even in Tich Button, I barely had a role. Women are just paranda-wearing love interests for heroes," she said.
Better Representation in TV Serials Than Films
Kuda Kay Liye actress, further highlighted that women have better representation in TV serials than in films. "I liked Suno Chanda. Both of them had equal roles. I also watched Parizaad, and women had so much role in it," she said.
According to her, Iman wants to be the flagbearer of change and has even written three scripts, of which two are finalized. "Nobody listens to my opinions in this industry; otherwise, I would have done many films.
I've written my scripts but don't have enough money to produce them. Two of my scripts are finalized, too," she said.
"One of them is a rom-com. It's about life in general. It follows a story similar to He's Not That Into You. The second is an action film, with two male stars and a heroine," she said, adding that she will be the lead actor in both of her films. However, she decided to stay quiet about whether someone was interested in producing her films.
"I love action films. I feel complete when I'm holding a gun," she said.
Slurry and Slow Speech
People make fun of Iman's slurred and halting speech, which has worsened since her MS diagnosis. "They look at my interview and say I'm drunk because I'm laughing. When your parents laugh, do you say they're drunk? I talk slurry and slow, but that's not t be made fun of," she said.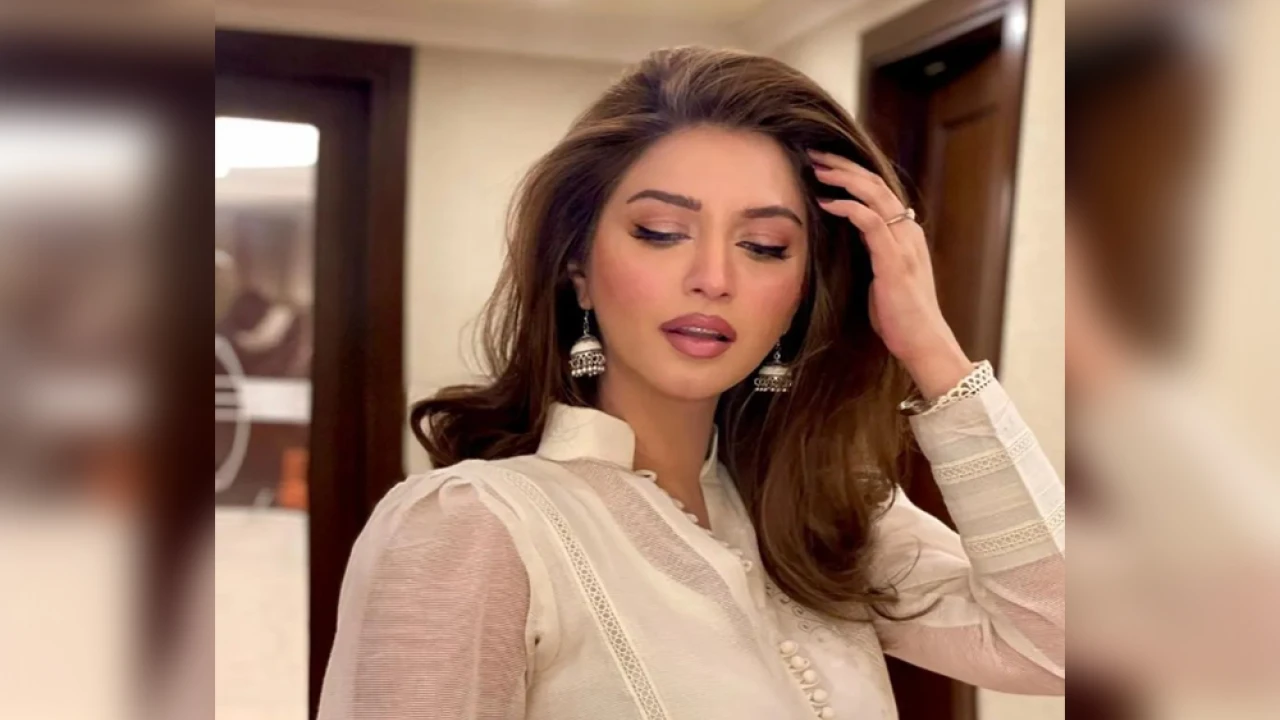 The actor revealed that she was very underconfident and insecure as a kid, and that insecurity persists. "I still don't look at a mirror. I hear people talk about me and say that I'm very pretty. I don't look in the mirror because I feel they're lying. I'm not that pretty, perhaps because my older sister would pick out flaws in me. I wasn't that exceptional in school," she said.
I Didn't want to be an actor.
Iman said she didn't want to be an actor because people would compare her to her father, actor Abid Ali's work.
"I did not want to be an actor. Long ago, I did a shoot, and they came to me to do a drama. It was Armaan with Pervez Malik.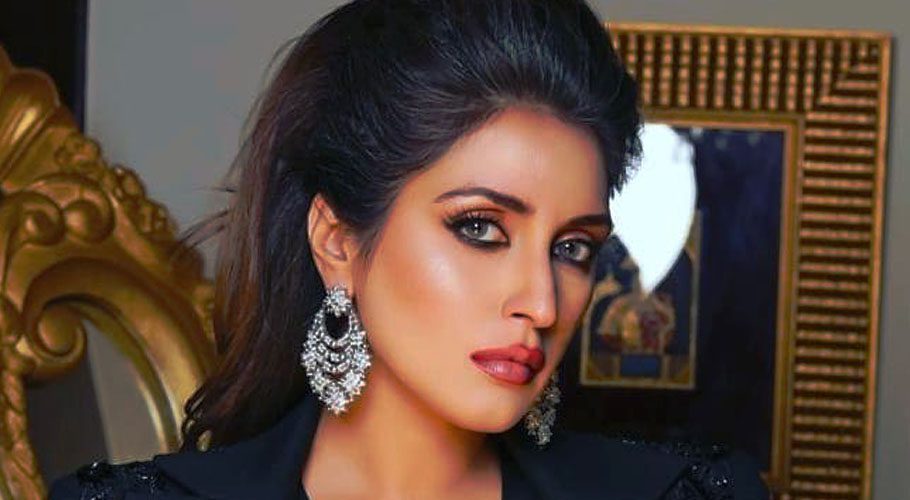 They had to wait for me to turn 18 to act. But even then, I knew that people would compare my first project to my dad's 2500th one," she exclaimed.
"Although, I wasn't bad in it. I recently watched it," she laughed.
Iman Ali a few years back found herself in hot water when she used the term Khusra and several celebrities schooled her.
What do you think of the story? Tell us in the comments section below.