Everyone dreams of owning a car, and now you can make that dream come true. You can get plenty of the cheapest cars in Pakistan that won't cost you much. Join us as we explore the best cheap cars that are available in Pakistan.
Get ready for an exciting journey through the world of luxury cars. We show you the finer points of wheels, so fasten your seatbelts and let's find your dream car together!
Cheapest Cars in Pakistan 2023
In this blog, you'll find that we've compiled a list of the top cheapest cars in Pakistan that fit within the normal budget.
Suzuki Mehran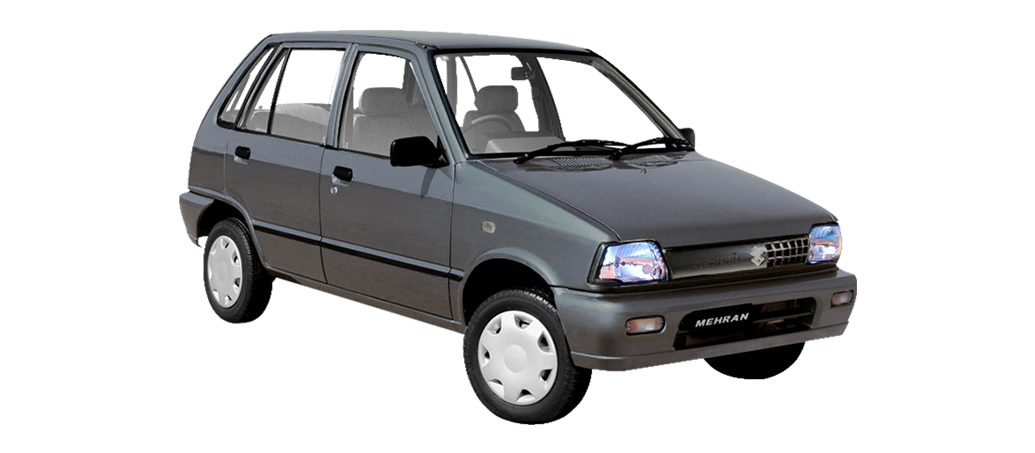 The Suzuki Mehran, Pakistan's most affordable car, is a simple and fuel-efficient option that many people like. It's powered by a reliable engine that keeps fuel costs low, making it ideal for budget-conscious drivers.
Despite its modest features, the car's ease of maintenance and widespread availability of spare parts make it a practical choice for hassle-free ownership. Whether you're closing through crowded city streets or taking on longer journeys, the Suzuki Mehran proves to be a trusted companion, offering a smooth and comfortable ride for your daily adventures.
Suzuki Alto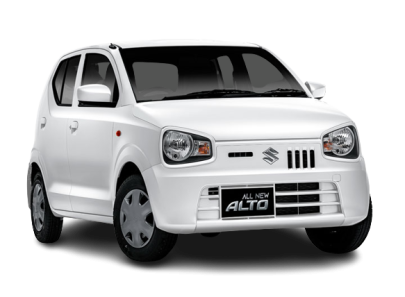 Next, we have the Suzuki Alto, which is another strong car for the title of the cheap car in Pakistan. This small beauty is ideal for dashing through overfilled city streets. One of the best things about the Alto is its impressive fuel efficiency, which means you can save more on those long drives or daily commutes.
Plus, a new model comes packed with new safety features, giving you and your loved ones peace of mind. Step inside and you'll be pleasantly surprised at the spaciousness of the room, making it a fantastic choice for budget-minded drivers who dream of some luxury. Get ready to embrace the thrill of driving without breaking the bank!
Suzuki Cultus 2018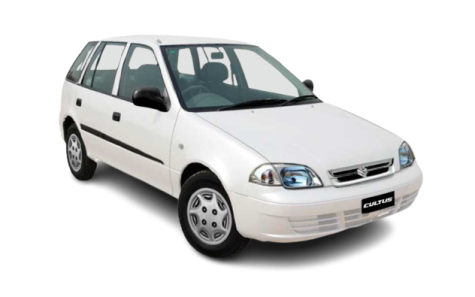 The 2018 Suzuki Cultus is a little older, but it's still a good car at a reasonable price. It may not have all the new features, but it is durable and efficient. If you want a car that isn't too old yet affordable, this could be for you.
With a good engine and efficient fuel consumption, the Cultus 2018 is ideal for zipping through city traffic and daily commutes. Its spacious interior accommodates your family comfortably, and the well-designed dashboard makes driving a breeze. Despite its age, the Cultus 2018 remains a reliable and budget-friendly choice for those seeking quality and value in one package.
Suzuki Every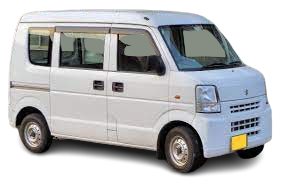 The Suzuki Every, a fantastic addition to the low-priced cars in Pakistan, is a small yet versatile vehicle that can handle various tasks with ease. It offers full space, making it an ideal choice for families and professionals who need to carry equipment and supplies.
Additionally, its fuel performance ensures that you won't cost a fortune on long journeys, making it a budget-friendly alternative for the ones in search of a dependable and price-effective trip. Whether you're navigating busy city streets or embarking on an adventurous avenue trip, the Suzuki Every is your trusty associate, equipped to conform to all of your desires.
Suzuki Wagon R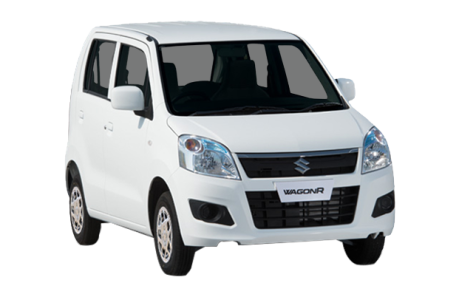 The Suzuki Wagon R is a unique car with a cool-looking and spacious interior. It looks like a hybrid of a minivan and a van, making it perfect for driving around town, and for trips with friends or family. The price is competitive and it's easy to get on well.
With its fuel-efficient engine, the Wagon R ensures you'll spend less on gas and more on adventures. Its spacious cabin offers ample legroom, making long journeys comfortable for everyone. Plus, the clever design allows you to easily park in tight city spaces, adding convenience to your daily commute. Experience the best of both worlds with the Suzuki Wagon R – style, versatility, and practicality, all wrapped up in one impressive package.
Honda City 2009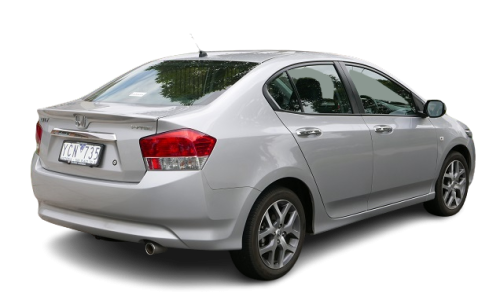 The Honda City from 2009 is an older model, but it's still a favorite among many people. People like it because it's strong and the ride is comfy. If you want a Honda but don't want to spend too much money, you might like this one.
Besides its strength, the Honda City from 2009 offers a comfortable and smooth ride, making every journey a pleasant one. The spacious interior provides ample legroom and headspace, enhancing the overall comfort for both drivers and passengers. If you're seeking a trustworthy and affordable Honda option, the 2009 Honda City is sure to meet your expectations and deliver a gratifying driving experience.
Prince Pearl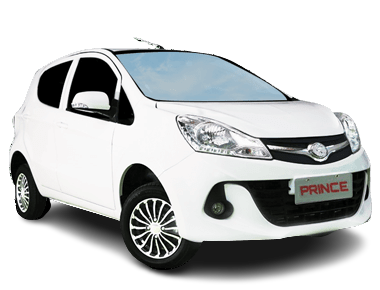 When it comes to affordable cars in Pakistan, Prince Pearl stands out as a real gem. Proudly made in Pakistan, it not only adds value to the car but also contributes to the growth of the local auto industry. Its compact size makes it perfect for zipping through crowded streets and finding parking spots quickly.
Prince Pearl may be small, but it packs a punch with its efficient engine and smooth performance. Its modern features, comfortable interior, and economical fuel consumption make it a popular choice among budget-conscious buyers. With Prince Pearl, you not only get an affordable and practical car but also support the homegrown automotive sector, making it a win-win for both you and the nation.
United Bravo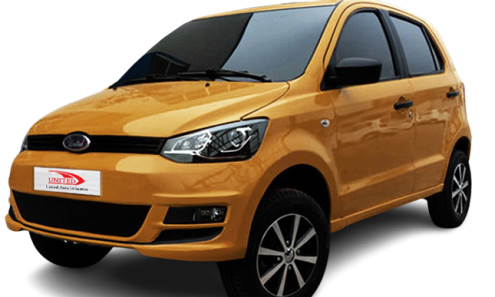 Another local option is United Bravo which can also be counted as one of the cheapest cars in Pakistan. It's not as famous as some other cars, but it's still a good car. It has some modern things inside, and the price is nice too. Supporting local brands can be a good thing, so if you're interested, check out Bravo.
The United Bravo is not just affordable; it's a great value for money, offering a perfect blend of practicality and style. With its compact size and nimble handling, navigating through crowded streets becomes a breeze. Plus, by choosing the United Bravo, you'll be supporting local businesses and contributing to the growth of the Pakistani automobile industry. Embrace this budget-friendly option and set out on the roads with pride in your locally-made car!
Toyota Passo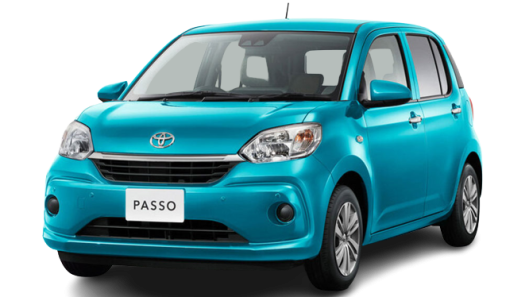 The Toyota Passo, hailing from Japan, has won the hearts of many due to its impressive fuel efficiency and dependability. Despite not being brand new, this gem retains its value exceptionally well, thanks to Toyota's reputation for crafting durable and high-quality cars.
Designed with convenience in mind, the Toyota Passo offers a compact yet spacious interior, making it an excellent choice for city dwellers and small families alike. Its smooth handling and easy-on-the-pocket fuel consumption make every drive a delightful experience. For those seeking a reliable and economical small car, the Toyota Passo stands tall as a wise and prudent option.
Toyota Corolla
Lastly, we have the Toyota Corolla. It is a popular car in Pakistan, even old cars are still good cars. Many people buy used Corollas because they know they can be trusted. For a reliable, affordable car, check out the Corolla.
With excellent handling and functions, the Corolla offers a pleasant driving experience, whether you are commuting to work or embarking on a family trip. Its reputation for durability and low maintenance costs make it ideal for those looking for a long-term investment that won't break the bank If you're in the market for a car that tests, not necessarily cost less, Toyota Corolla stands tall as a reliable partner on Pakistani roads.
There you have it, these are the cheapest cars in Pakistan. Not only are these cars affordable, but they also have excellent qualities, making them ideal for budget-conscious buyers. Whether you like local spare parts or imports, here is the car for you. Don't forget to check out the options and take them for a test drive. That way, you can find the perfect vehicle to fit your budget and needs.
With these amazing options, it is never easy to find a cheap car in Pakistan, that offers great value for money and balances cost with quality. So, what are you waiting for? Start your car search today and find the perfect car that fits your budget and meets all your needs.
See More: Top 10 Best Luxury Cars In Pakistan 2023
What do you think of this story? Let us know in the comments section below.