We have known this fact for a long time that Pakistani girls are very talented. They are educated, independent and hardworking and have been active in almost all the fields which were considered previously to be a part of the masculine domain. We were therefore very impressed by the news of a young woman who transformed a Vespa scooter into a car. The process was long and tiresome and demanded a significant amount of money, devotion and motivation. It took about 4 years to complete the project but finally, the will power of this young woman prevailed overall odds. Her inspiration behind this project was the death of her brother who she lost in 2011, who was a car enthusiast.
Converting A Two-Wheeler To A Four Wheeler
Adding Two Front Tires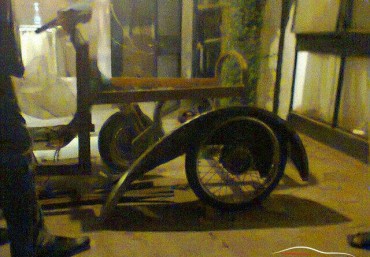 In order to add two front tires to a Vespa frame, she had to take off the original tire and then pass a tie-rod through the gap left by the absence of the front tire. Then two other tires, different from the original Vespa tires had to be joined at the ends of the tie-rod.
Building a Frame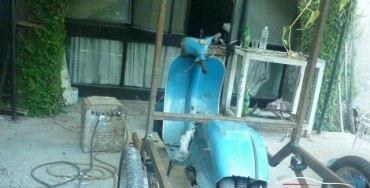 This young woman holds a masters in Fine Arts with a specialty in sculpture from the National College of Arts which means that she is capable of aesthetically designing a canopy.
Custom Fabrication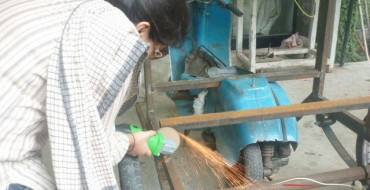 She had to the welding and the jointing of the frame herself which is not only cumbersome but quite dangerous as well if not done with care and meticulousness.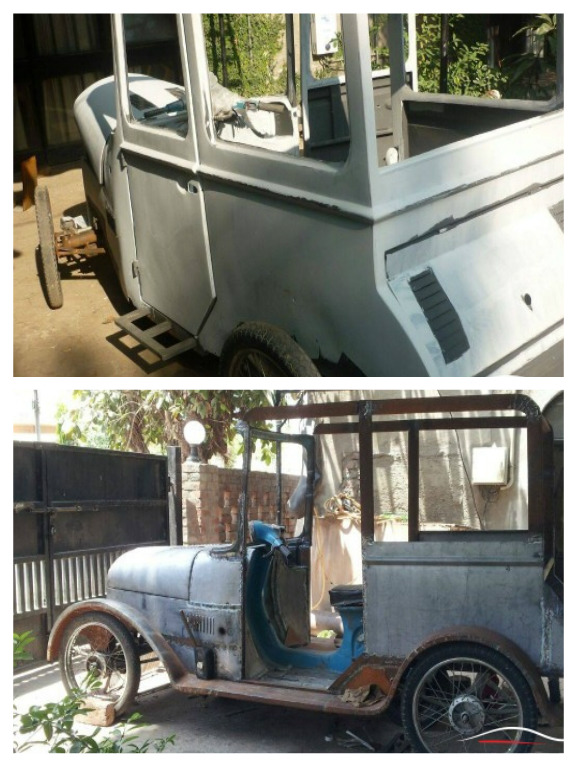 Fizza showcased the final product at the Pakwheels Lahore Autoshow was held in Lahore, she won the 1st prize at the show, and received a lot of praise on her project.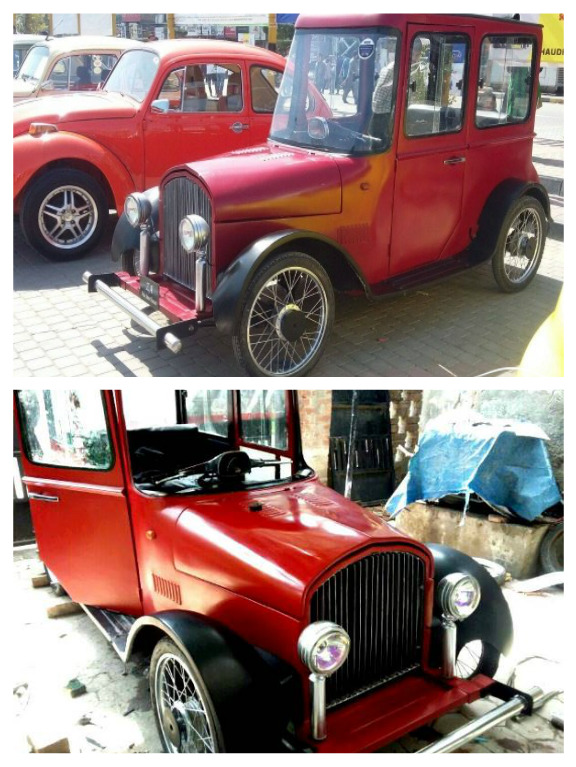 We wish Fizza all the best for her future projects because now there are companies that are taking interest in this project as a commercial venture.