An ugly Twitter feud broke out between singer Haroon Shahid and fans after he refused to credit the maker of a fan-edited video.
Shahid had tweeted a fan-made edit using his song 'Mitti' from the telefilm Aik Hai Nigar. He claimed it was forwarded to him via Whatsapp. Meanwhile, the fan who created the video called him out for "stealing someone's edit and posting it as your own".
Fan-based content has been taking over Instagram, largely targeting celebrities for resharing purposes and most stars do give credits. Likewise, this fan hoped to get credits too. But instead, the singer responded, "using my song, stealing ARY's visuals and making an edit is worse! What you on about stinker".
The video editor's friends rushed to her defense and called Shahid "disrespectful."
A local publication posted about the situation on Instagram and Shahid went on to clarify his side of the story in their comment section.
"Hello everyone. I'm sure you haven't seen me being rude to people or anything but in this case, this lady or guy was clearly out of line when he/she pointed out that I shared their edit.
"Firstly, a friend had sent this on WhatsApp and I had no clue who it was by. So since this person pointed out rudely and abruptly on Twitter I had to point it out that USING MY SONG without my permission, in this case, makes you worse," he said.
Fans were left pretty disappointed
Shahid left his fans pretty upset about his behavior. Many called him out and asked him to credit the creator of the clip to which the star once again responded by calling the commenters "ignorant". He went on to add, "The song belongs to me, I have signed a contract that makes it mine".
Some fans requested Shahid to be polite while others attacked him for his attitude. "Sorry I forgot you function on being a troll and no it's not okay to accuse people of stealing," Shahid retorted.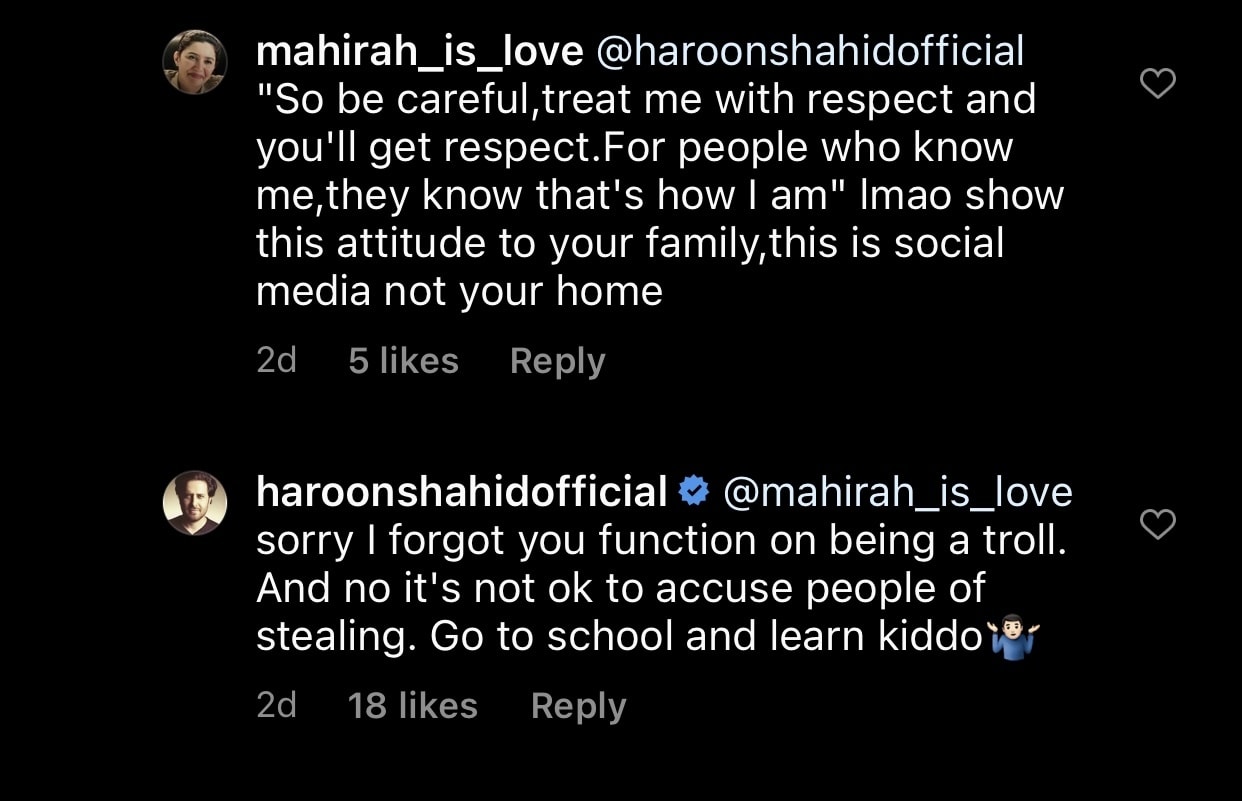 Despite being reminded that it is okay to acknowledge fan edits as does everyone else in the industry, it was still a big no for the artist.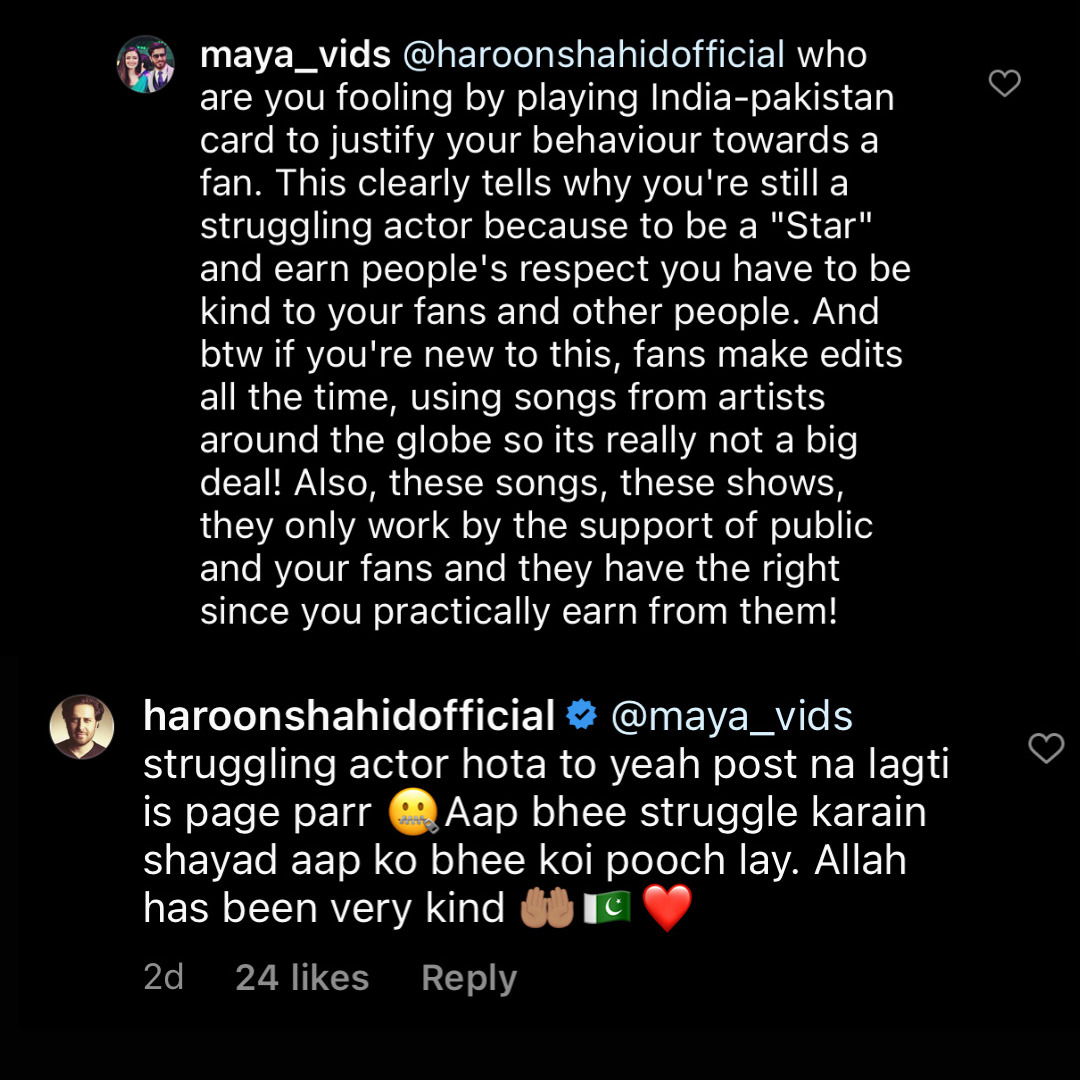 While fans must respect if a musician does not want or like their music being used for fan edits, celebs also need to realize that fans are the backbone of their industry and without fans, they wouldn't be much.
Another singer, Ali Sethi, also recently came under fire for stealing artwork for his song and not giving credits to the artist. was previously also trolled on Twitter for not making enough original music.
What do you think of this story? Let us know in the comments section below.