Haris Rauf gives credits to Pakistani skipper Babar Azam for his improved performance in the last two years.
Haris Rauf, a Pakistani pacer had developed a marvelous pace and significantly increased Pakistani bowling pace to the next level.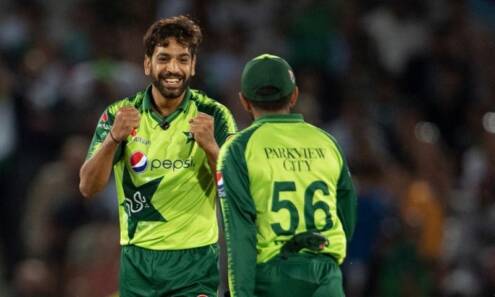 Everyone in the Pakistani squad praise Babar Azam, Haris Rauf has become one of them and undoubtedly he showed great respect.
When asked about his emergence as the best fast death-over bowler for Pakistan, Haris Rauf credited Babar Azam for achieving this feat.
Haris Rauf Credits Babar Azam For His Improved Performance
While talking to Pakistan's famous newspaper Dawn, the right-arm pacer stated that Babar should be primarily appreciated for his performance.
Haris Rauf didn't hesitate in giving all the credit to his skipper. He said, "I strongly believe that the improvement in my performance is all because of Babar Azam," Haris told Dawn. "We played really good and exciting cricket in the last two years.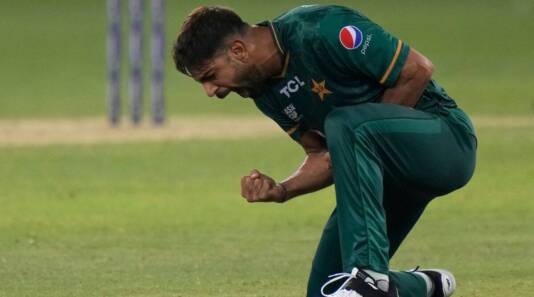 "In this period, we emerged as a good unit, especially in white-ball cricket, and the credit goes to our skipper Babar Azam, who trusted the abilities of players, which ultimately gave us confidence."
Harris also made a special mention of partner Shaheen Shah Afridi. According to him, the support of Shaheen Shah Afridi has encouraged him to do better.
"Shaheen Shah Afridi is a great support from the other end, he said. "We have a very strong bond, and it helps me to keep enhancing my bowling skills. "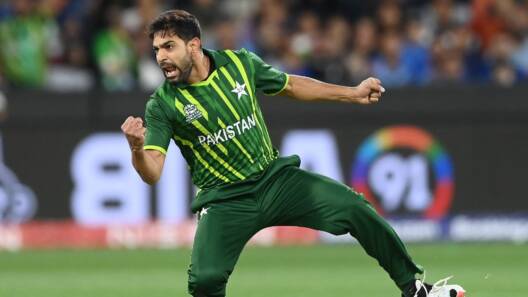 Talking about the defeat against India and Zimbabwe he said, "That bad start was the start of our good end," Haris said of Pakistan's T20 World Cup campaign. "The loss against Zimbabwe was a true wake-up call, and then everyone stood up to perform."
Haris Rauf made his way into the Pakistani squad after successfully exhibiting his bowling skills in Big Bash League. He was lethal, just like his hat trick that shook the cricket world.
What do you think of the story? Tell us in the comments section below.