On Sunday, Pakistan's veteran actor Qavi Khan passed away, leaving his fans and family in mourn. Celebrities mourn on Qavi khan death news with deep grief and pray for his soul.
The whole nation couldn't hold their tears after hearing this heartbreaking news, he died at 80 in Canada as he was suffering from a prolonged illness and was under treatment.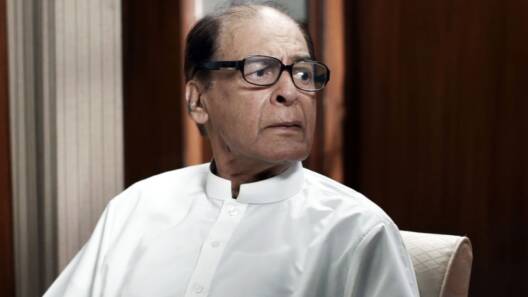 Qavi Khan was one of the most popular actors in the industry, he delivered some of the most outstanding performances that no one could ever forget.
He began his acting journey by performing as Ghalib at the Pakistan National Council of Arts (PNCA) and his acting in the PTV drama Koi Na Adda Sanj Mila is a testament to his decades-long career.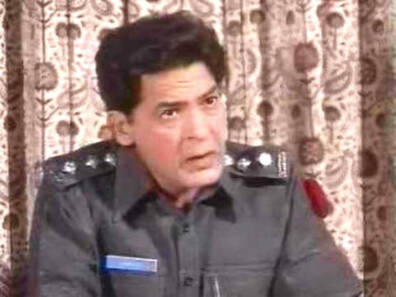 His death news saddened the whole nation, and famous public figures and celebrities also mourned his death and paid tribute as well.
Celebrities Mourn On Qavi Khan's Death News
"I am shocked and I am sad," actor Sakeena Samoo expressed. "Qavi Khan was a legendary actor. He did so much for our television industry. His whole career is a testament to the brilliant performer he was. But aside from being a great actor, he was also a fine gentleman and a wonderful human being," she held.
President Arif Alvi took to Twitter to mourn the "performer." He wrote, "My condolences to the family and admirers of television and film actor Mr. Qavi Khan. A performer par excellence. May his soul rest in peace."
Pakistan Tehreek-e-Insaaf (PTI) chairman and former prime minister Imran Khan also took to Twitter to mourn the loss. "Saddened to learn of the passing of famous actor Qavi Khan. My prayers and condolences go to his family," he wrote.
Memories Of A Great Artist
Simi Raheal penned an elaborate note for the deceased performer while posting a photo with him on Instagram. "The legend, professional, artist, teacher, friend, husband, father and human [has passed]," she wrote.
"This picture of us is from 1991. I knew him well and I knew him for a very long time. We were together on many projects, and his smile, patience, and humility are rare finds.
I have so many memories of a great artist who was dearly loved and deeply respected, he will be missed," she continued.
Humayun Saeed wrote, "An icon, an inspiration, an institute. Qavi Khan taught so many of us not just how to act but also how to embrace our passion by dedicating his entire life to his one true love – acting. May Allah bless his soul."
Qavi Sahab last year appeared in the international project "I'll Meet You There" which got banned in Pakistan.
What do you think of the story? Tell us in the comments section below.