Another character entered Hareem's friend Sundal Khattak react says that Hareem leaked her own videos to become famous.
Yes! You heard it right, she has said that Hareem leaked her own videos for fame and now she's blaming us.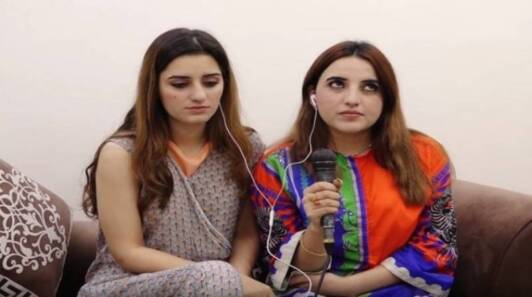 Sundal Khattak looked like broke her silence on the matter and claimed that Shah jeopardized her career and reputation.
She recently spoke to a local publication and exposed Hareem Shah's publicity drama.
Sundal Khattak React On Leaked Videos
Khattak denied all allegations against her and argued that Shah should file a case against her friends if she was saying the truth.
"Why isn't she filing a case with the Federal Investigation Agency (FIA) in this matter? Why would we do this with her? She should file a case against me, or Ayesha or her boyfriend," she said.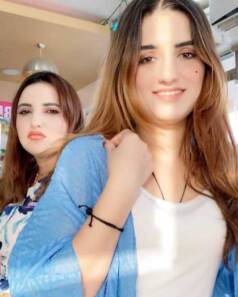 Khattak added that if Shah doesn't file charges for stealing and invading privacy, she will file a defamation case against her for leveling false accusations.
"Hareem told me that her videos were filmed by her boyfriend but now she is saying that her husband had filmed them. She claimed that her phone was hacked but iCloud cannot be hacked," she exclaimed. "A video getting leaked is a normal thing for Hareem."
Hareem Shah blamed her friends for leaking her private videos and making her viral all over social media.
She Took Money
Sundal further shared how their friendship ended, Khattak shared that Shah took money from her and never gave it back, and instead started a fight. "I did not take my money back and ended our friendship," she concluded adding that Shah has "leaked" her video for "fame" and is blaming others to gain sympathy.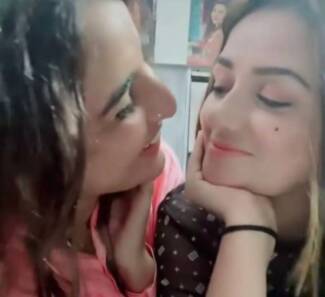 She shared that, Khattak and Naz, the friends she had lived with for some time, are the culprits behind the viral videos. "We used to spend ample time together; we had lived in the same house for a while. So, naturally, they had access to my mobile phone and knew my passwords," she said.
She further revealed that she had filed a complaint with the Federal Investigation Agency against Naz. "FIA didn't take action against her but I had my doubts. Ayesha had also informed my other friends that she will leak my videos," Shah said, adding, "But I don't care about these videos."
What do you think of the story? Tell us in the comments section below.