Who doesn't know Hamza Ali Abbasi in Pakistan? He is one such celebrity that you have probably heard about a lot. He has been very active on social media and is known for his blunt social activism. Even if his opinion doesn't matter for one, people do like to listen to him.
The Mann Mayal actor has been in headlines for various reasons. Late last year, Abbasi took to Twitter and shared that soon he would be sharing some personal news with his fans.

Hamza Ali Abbasi quits showbiz
Later, the actor announced that he was bidding farewell to his acting career for good. He also shared his journey from atheism to Islam. In a 23-minute-long video, Abbasi shared that decided to leave the industry to follow the path of Almighty.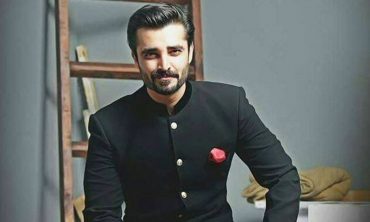 "I had this divine intervention some time back, that all that I am doing in this world will end the moment I die," he shared in the video. "All these trophies, all these accolades will not bring me any good on the Day of Judgment when I meet my Maker. I have decided that I want to leave everything that might be a hurdle when it comes to making my matters easier on the Day of Judgment."
"I thought about it and it came to my understanding that there has to be a Divine power that is controlling all of this," he added. "That's how I started reading and then came back to Islam. I found out that there is so much that has to be understood."
The same year, Abbasi got married to Aana star Naimal Khawar. "We can't breathe without each other now," the actor wrote in the statement, confirming the marriage.
And, with his simple wedding, many hearts were broken. Pakistani women admire his looks and, particularly, his husky voice.
Abbasi told in an interview that his voice was never this 'sexy' and in fact, he used to have a very feminine voice when he was young.
If there's another reason for Abbasi's fame, it's his controversial social media posts. He can't seem to keep his thoughts to himself. Abbasi takes to Facebook and Twitter often to share his views about society, politics, and religion. Don't we just love him!
What do you think of this story? Let us know in the comments section below.